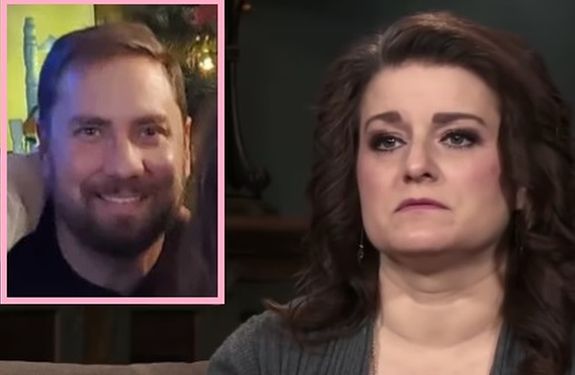 David Preston Jessop— the mysterious ex-husband of Sister Wives star Robyn Brown and the biological father of her oldest three children— has been diagnosed with cancer.
In the newest update on a GoFundMe set up by his family members, it was revealed that Preston (as he's called) has Chronic Myeloid Leukemia and has been struggling in his battle to get his white blood cells under control. The GoFundMe— which was first made public by YouTuber Backwoods Barbi— has currently raised over $4000 for Preston.
As 'Sister Wives' fans know, Preston agreed to allow Robyn's husband Kody Brown to legally adopt son Dayton and daughters Aurora and Breanna in 2015. While Preston has been a topic of discussion on the show over the years, not much is known about his current life.
As The Ashley reported back in 2015, Preston lives in Montana and is the first cousin of Kody's ex-wife Christine Brown. (Click here for more factoids about Preston.)
In the new GoFundMe created in late February, it was revealed that Preston has remarried and fathered four more children.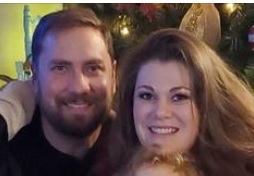 Although Preston's kids with Robyn were legally adopted by Kody, he was still seeing them after the adoption. It's unknown if they have any sort of relationship with Preston now that they are all adults.
Aurora, Dayton and Breanna were not mentioned in the GoFundMe bio.
View this post on Instagram
"Preston has an amazing wife and four beautiful, sweet children, that make him more determined than ever to beat this," the bio reads. "His health is not great but he continues to work daily. He is doing everything he can to provide for his family… Their finances have taken a hit, but they are hardworking and determined."
The bio reveals that doctors instructed Preston to take "chemo pills" for the next 10-15 years to keep the leukemia under control and eventually get him into remission. However, the family member that wrote the bio claims that the pills have given Preston "serious internal problems" and are not helping get the cancer under control.
"He was scheduled to start another round of 'chemo pills.' but has been told this second round will likely destroy his heart and arteries," the GoFundMe bio reads. "Because [of] this, he is opting to take a more natural approach. This is extremely promising, but also extremely expensive. Of course, insurance will not pay anything on natural remedies or treatments."
Over the years, Robyn has claimed on the show that Preston was abusive to her. He was never arrested for anything involving Robyn, although in 2018 he was arrested for assaulting a family member. He pleaded not guilty and eventually the charge was downgraded to disorderly conduct.
Although Preston has been a frequent topic of conversation on 'Sister Wives' over the past 17 seasons, he has never appeared on the show.
RELATED STORY: 'Sister Wives' Star Meri Brown Relocates to Utah Following Split From Kody Brown; Exes Spotted Filming Together at Meri's Bed & Breakfast
(Photos: GoFundMe; TLC; Instagram)