CT Tamburello's soon-to-be ex-wife, Lili Solares wants the star of The Challenge to pay up!
As The Ashley has previously reported, the exes are in the middle of a nasty divorce and have been battling over everything from time with their son CJ, to CT's online postings about Lily, to money, since CT filed for divorce from Lily in November.
In new court paperwork exclusively obtained by The Ashley, Lili is asking the court to order CT to pay for all of the court expenses regarding their son, arguing that CT is a "reality TV personality, movie actor, and producer who earns a substantial amount of money," while Lili admits that she lost her job and crashed her car. She is also once again complaining that CT has yet to pay her spousal support, despite the fact that he has not yet been ordered to do so.
The exes attended a special hearing via Zoom last week, where a judge ordered them to go to co-parenting classes provided by the court.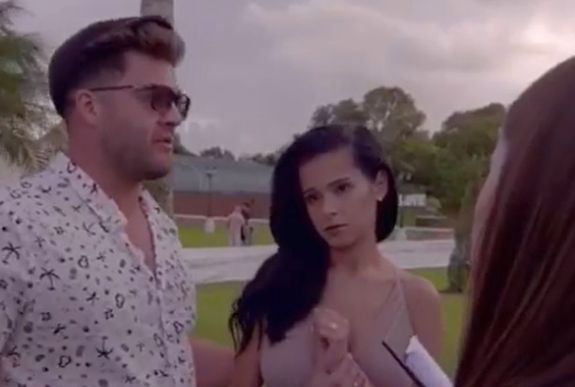 As The Ashley previously reported, Lili and CT battled it out in court last month after Lily requested that CT's parenting time with CJ be terminated, after CT posted several videos to Instagram in which he discussed their divorce proceedings, Lili's demands, their son's feelings about Lili's home situation and more. (The videos have since been deleted.)
The judge refused to grant Lily's request to temporarily terminate CT's parenting time. Instead, the judge ordered CT to stop talking about Lili and the divorce publicly, and appointed a Guardian Ad Litem for CJ's benefit.
Last month, CT was ordered to pay 75 percent of the cost of the Guardian Ad Litem's $250/hour fee, while Lily was to be responsible for 25 percent of those costs.
In court paperwork filed last week, though, Lily revealed that she has "lost her employment" and totaled her car, making her unable to pay her 25 percent for their son's Guardian Ad Litem.
"The Wife has been unemployed for months as she was in a car accident wherein
her car was totaled," the court paperwork filed by Lily states. "She has only very recently been able to obtain new employment.
(In CT's Instagram rant last month, he actually mentioned the fact that Lily had crashed her car, which we can assume was the new Mercedes Benz truck Lily was given early on in the divorce proceedings.)
Anyway, in the court docs, Lily complained that CT has not given her any spousal support to date, even though they are not officially divorced yet and CT hasn't actually been ordered to do so. (Lily has requested it but her request has yet to be approved or denied by a judge.)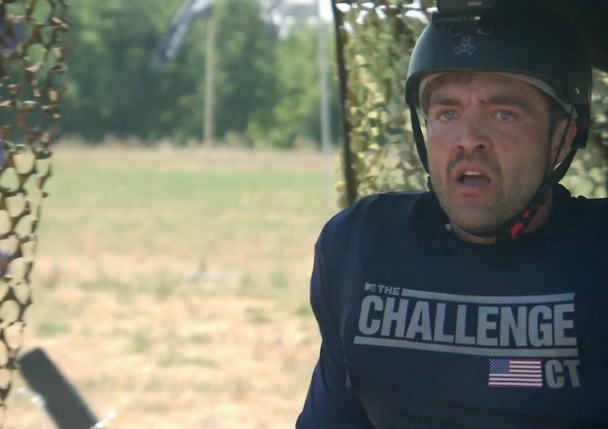 "The Husband has refused to provide any temporary spousal support prior to the [car] accident or after despite the Wife needing said support and him having the ability as the historical breadwinner in the family. The Wife has a pending Motion for Temporary Relief which is presently scheduled, but to date the Husband has refused to provide any spousal support.
"The Wife is behind on many of her bills and cannot afford her responsibility of 25% of the Guardian Ad Litem's Fees," the court paperwork reads.
From there, Lily argues that CT is famous and can afford to pay all of the Guardian Ad Litem fees, plus Lily's legal fees to make this happen.
"As this Court is aware, the Husband is a Reality TV personality, movie actor, and
producer who earns a substantial amount of money and is well able to afford 100% of the Guardian Ad Litem's Fees," Lily wrote. "The Wife does not need to endure this financial burden in order to show this Court that she has some skin in the game, per say, as there is nothing more important to her than the minor child's wellbeing."
Lily assured the court that she wants to use the Guardian Ad Litem in the divorce proceedings; however, she wants CT to pay for it.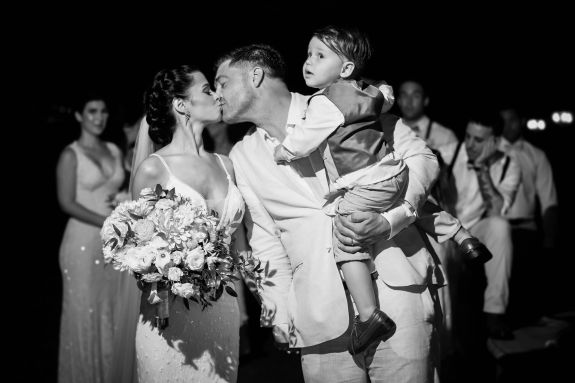 "The Wife is more than eager for the Guardian Ad Litem to perform his services and will do everything possible to ensure that there are no obstacles or unnecessary delays in Guardian Ad Litem's investigations, on her end," the paperwork states. "The Wife is in need and the Husband has the present ability to pay 100% of the Guardian Ad Litem's fees and costs."
In the 15-minute special Zoom hearing Lily was granted— which was held on Wednesday— a judge court-ordered the estranged exes to attend court-provided co-parenting counseling sessions. She also ordered that the couple gets CJ into individual counseling.
Lily has filed notice with the court that she is ready for non-jury trial. She and CT will next meet in court on June 8 to address Lily's requests for financial assistance from CT and for a case status meeting.
RELATED STORY: CT Tamburello Thanks Fans For Their Advice Amid Divorce From Lili Solares; Talks Potential 'Challenge' Comeback: "I Would Be Lying If I Said I Didn't Miss 'The Challenge'"
(Photos: MTV)