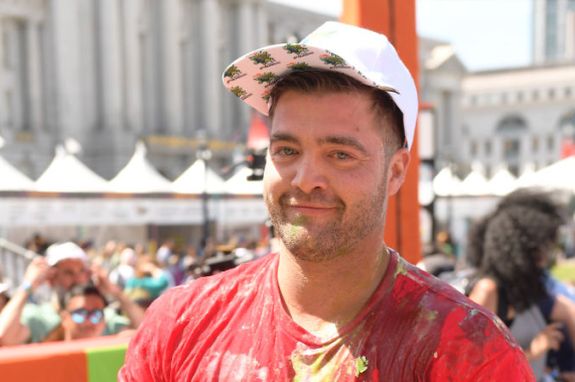 Days after CT Tamburello opened up on Instagram Live about his messy (and ongoing) divorce from Lili Solares, the longtime star of The Challenge is hinting at a potential 'Challenge' comeback.
As The Ashley previously told you, CT filed for divorce in November, only for Lili–- who shares son CJ with CT–- to demand that her soon-to-be ex-husband give her exclusive use of the Florida home they once shared, a brand new Mercedes Benz, five types of alimony and more.
Last week, CT took to Instagram Live to slam Lili for allegedly living a "secret life" during their marriage, hiding money and finding a new guy to pay her bills. Although CT eventually deleted that video, he took to social media again over the weekend to address, albeit vaguely, last week's video, beginning by thanking those who reached out to him.
" … I just wanted to say thank you to everybody [for] all the kind words and more specifically the advice," he said. "I really appreciate it."
As for some of comments he made on Instagram Live, CT told fans, "I said what I said and I said it with my heart," claiming he "just couldn't hold it in anymore." CT explained that he had also felt a need to address allegations and other things being said about him for "months on end."
"Whatever came out right or wrong, whatever. It is what it is," he continued.
While CT appeared quite frustrated on Instagram Live last week, the follow-up video revealed a calmer and seemingly optimistic CT, who told fans he is ready to move forward and excited to share more of his life with everybody along the way.
"Look, we got a lot to look forward to. I got a new movie coming out soon," he said, referring to the film Hunting Games. (Just last year, CT appeared in a remake of the 1930s film The Most Dangerous Game.)
CT said he's also looking forward to sharing his journey of getting back into shape, admitting that stress has caused him to gain some weight in recent months.
" … Alright look, it's no secret that I've been basically eating my emotions for five months," he said. " … We're gonna tighten that up real quick, right? Since I'm kind of putting myself out there anyway, I'm gonna do it. From being a fat a** to getting maybe 'Challenge' ready. I don't know."
CT hinted on Instagram Live last week that he thought his 'Challenge' days were behind him, mentioning his "back-to-back" wins on Double Agents and Spies, Lies & Allies in 2021. He also claimed that him being a stay-at-home dad was something that Lili wanted.
"After I cashed out back-to-back, boom, I'm home now," he said. "I did everything I said I was going to do and I did it faster than I said I was gonna do it and more. Now I'm gonna stay home and work on my sweatpants collection and be a stay-at-home dad … with the salt-n-pepper hair [like] George Clooney or Sean Connery … that was the jam. That's what [Lili] asked for."
Despite those comments, CT said with "all the spinoffs" coming to the 'Challenge' franchise, he "might have to go grab that bag," joking that it would be "easy money."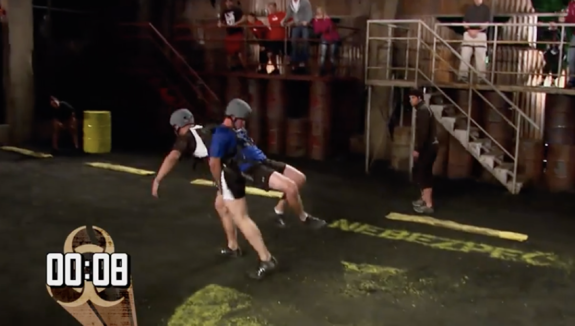 Although he's been offered a spot to compete in recent seasons, CT said it just wasn't the right time given everything going on in his personal life.
Still, he isn't ruling out the possibility of a future comeback.
"Never say never," he said. "I would be lying if I said I didn't miss 'The Challenge' at times, ya know?"
RELATED STORY: CT Tamburello Blasts Soon-to-Be Ex-Wife Lili Solares; Claims She's Hiding Money & Living a Secret Life; Lili Responds (Exclusive Details About Their Divorce)
(Photos: Getty Images; MTV; Instagram)