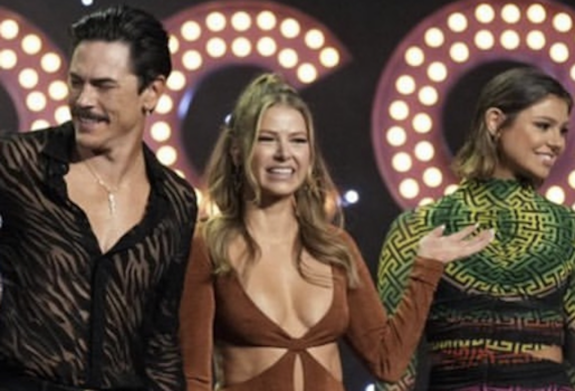 If they haven't already, Tom Sandoval and Raquel Leviss will solidify their respective roles as the villains of Vanderpump Rules Season 10 in the upcoming Season Finale.
In a clip from Wednesday's episode, viewers will get to see the moment Ariana Madix reveals to Scheana Shay and Katie Maloney how she found out Sandoval–- her boyfriend of nearly a decade–- was cheating on her with their friend and co-star Raquel.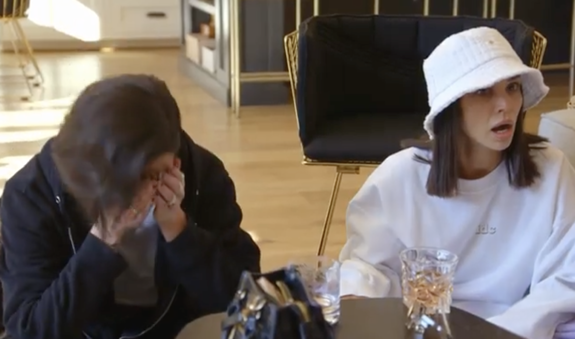 As viewers learned shortly after news of the Scandoval broke, Ariana found out about Sandoval and Raquel's affair during an event at which Sandoval's Mid-Life Crisis Music Ensemble band, Tom Sandoval and the Most Extras, was performing. Ariana mentions this "party thing" in the finale, as well as the (allegedly NSFW) screen recording that was on Sandoval's phone.
"So I went with Tom [Sandoval] to TomTom because he had that party thing," Ariana tells her friends in the clip. "I found a screen recording of [Sandoval and Raquel] on FaceTime, it was literally from the night before."
Ariana goes on to reveal that Sandoval was at Tom Schwartz's house when the FaceTime convo with Raquel took place-– a detail that Schwartz's ex-wife Katie appears very disturbed to learn.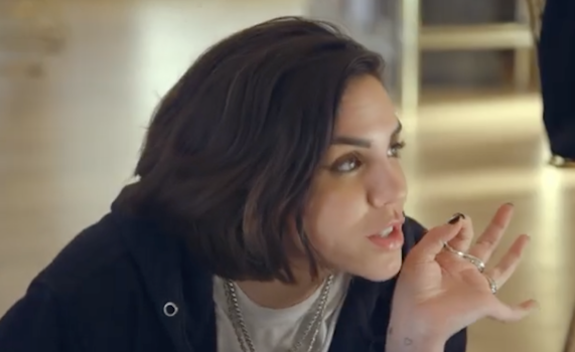 "That's when I called Raquel," Ariana continues. "I like, started making her f**king tell me like, 'What the f**k, when did this start?' [and] she said, 'Right after the girls trip.' I'm like, 'You mean right after Charlotte died?'"
(As fans of the show may remember, Ariana left the girls trip earlier this season after receiving word that her dog Charlotte was not doing well. Ariana's senior pup sadly passed away soon after her return.)
According to Ariana, when she confronted Raquel on the phone about what happened between her and Sandoval, Raquel claimed she and Sandoval had only kissed "right after the girls trip," presumably the night Raquel and Charli Burnett crashed "guys night."
However, Ariana later found out there was much more to the story.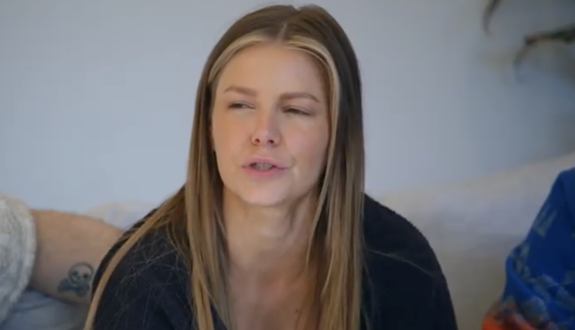 " … I pressed Tom [about it] and he said they actually f**ked in [Raquel's] car that night," she revealed. "And he didn't have a key to get in [that night] so he had to ring the doorbell and I had to let him in."
As Katie and Scheana try to come to terms with this news, Ariana reveals how Sandoval reacted to her finding out about the affair.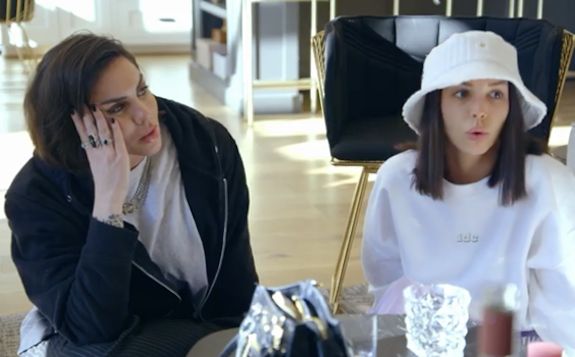 "My emotions were clearly all over the place and he was angry at me," she says. "Angry. At me!"
As The Ashley told you in early March, Sandoval reportedly left Ariana feeling "gaslit" after discussing the affair with her once cameras picked back up and filming for Season 10 continued. Sandoval allegedly proceeded to make excuses as to why he didn't confess to the affair sooner.
" … Tom said he didn't tell [Ariana] about the affair with Raquel because he was worried about how it would impact her mental health, even claiming he was especially concerned after her grandma died last year," a source close to production told Page Six.
The season finale of 'Vanderpump Rules' airs Wednesday on Bravo.
Watch the finale preview clip below!
RELATED STORY: The Ashley's Guide to Watching the Rest of 'Vanderpump Rules' Season 10: Details on the Finale & 3-Part Reunion, Where to Watch Extended Episodes & More
(Photos: Bravo; Instagram; YouTube)