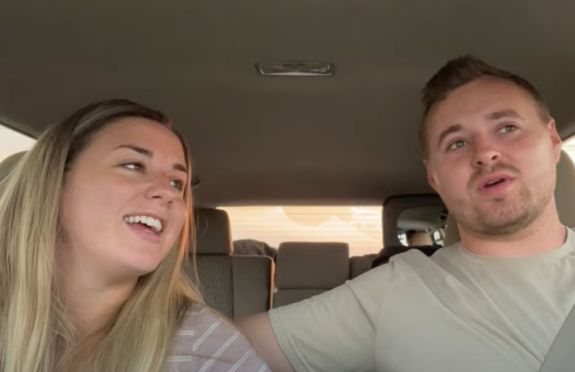 The Duggar Family is reeling from the release of the scathing Prime Video docuseries, Shiny Happy People: Duggar Family Secrets, but that's not stopping them from continuing to pop out new family members!
Jed Duggar— the 10th of Jim Bob and Michelle's 19 kids—announced on Thursday (which happened to be the day the docuseries premiered) that he and his wife Katey have welcomed their second child.
"She's here! And we're so in love," Jed and Katey posted on their joint Instagram account. "Welcome to the world, sweet girl."
The couple gave their daughter the name Nora Kate Duggar.
View this post on Instagram
This is the second child for Katey and Jed, who welcomed son Truett only one year ago. Katey announced her pregnancy with Nora just seven months after having Truett.
Since Jed & Co. haven't been on television since his oldest brother Josh got the family's show Counting On cancelled, Jed filmed the baby's birth and used the footage for a YouTube video for his channel. Since The Ashley loves recapping Duggar birth videos, let's give it a go, shall we?
In the video, we see that Katey is at a hospital and got an epidural— two things that rarely happened at earlier Duggar family births.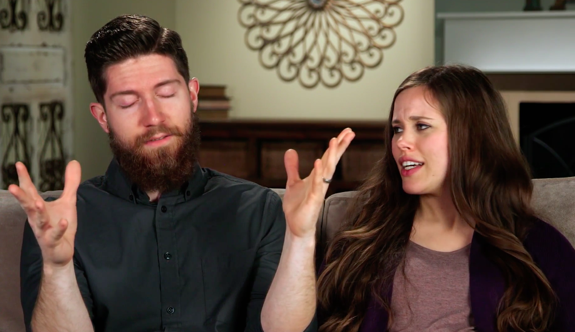 Jed orders himself a gourmet meal while Katey labors in the bed next to him.
"I feel bad!" he says as he waits for his cheeseburger meal to arrive.
"I wonder why you ordered what the doctor said I can't eat?" Katey says "jokingly."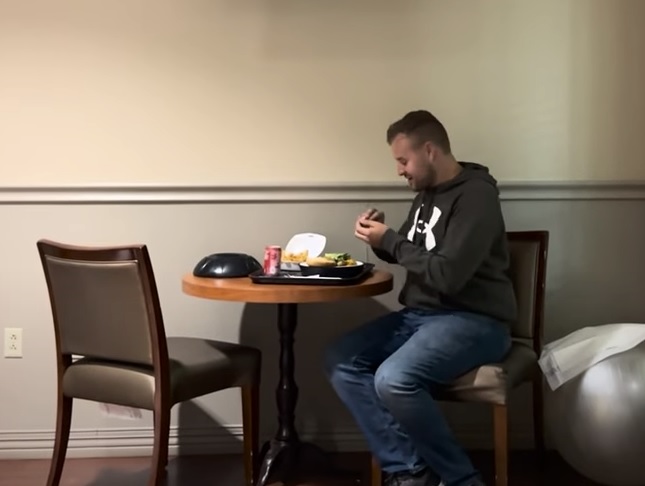 After Jed stuffs his gullet, Katey's mom joins them in the hospital room. There's still no sign of Baby Nora (and thankfully, no sign of Mama Michelle. It wouldn't be the worst thing if she were to sit a birth out and deprive us of her baby voiced encouragements and tales of the 19 times she shot a human out of her vaginal clown car.)
Katey is doing great, feeling no pain thanks to the trusty epidural. (It sure as hell beats the Duggar girls' births of the 'Counting On' era, where poor Joy was lying on a mattress in some closet, huffing and puffing and begging someone to help her as she attempted to expel a 10-lb. child from her loins at home!)
Soon, it's time for Katey to start pushing this kid out of her hoo-ha. Michelle is still nowhere to be seen. (She's most likely busy putting the finishing touches on her "My Son Was Prisoner-of-the-Month at FCI Seagoville" puffy-painted T-shirt.)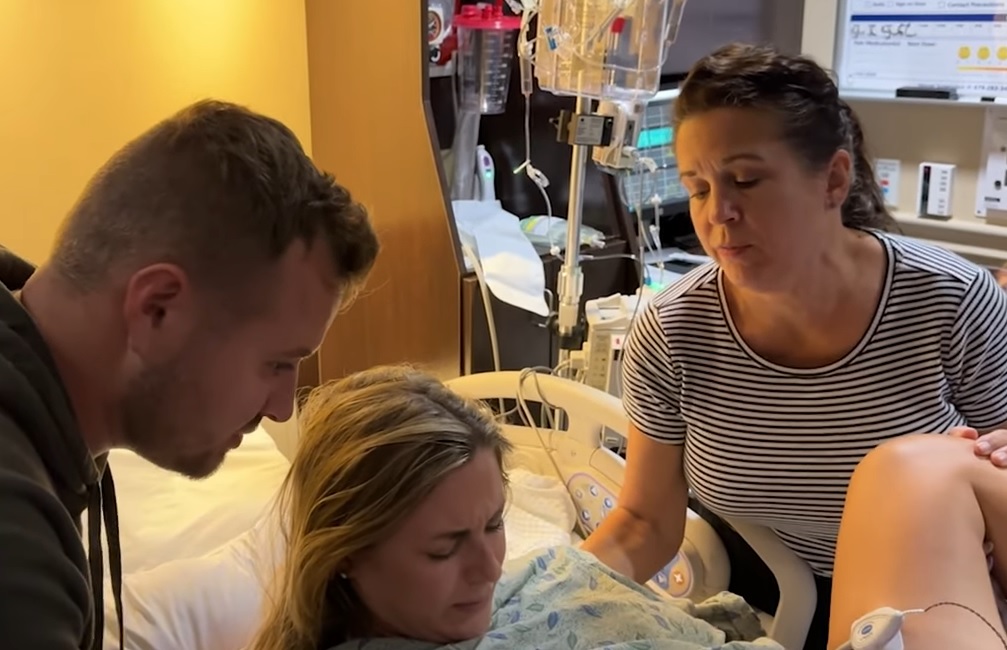 Katey pushes and soon Nora is born.
The parents celebrate (especially Katey— who is just happy to know that she has at least nine months before she has to push another infamously large "Duggar Head" from her lady parts.)
Soon, Michelle makes an appearance and Jed tells us that, despite a few hiccups, everything went smoothly with the birth.
Thankfully, we were spared the required visit from Jim Bob Duggar, where he comes in the room and somehow turns the baby's birth into something all about him, calling Michelle "Mama" and bragging about how many grandkids they now have.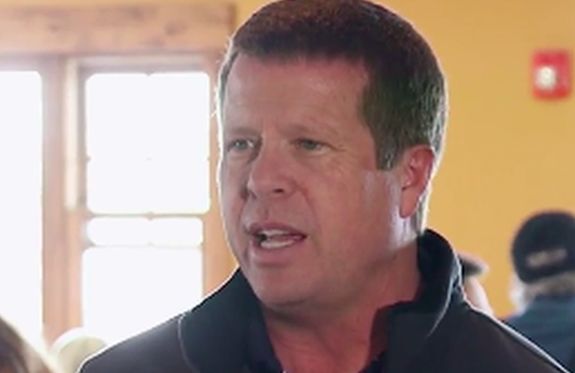 You can watch Jed and Katey's video below!
RELATED STORY: It's a Boy! Former 'Counting On' Couple Joy & Austin Forsyth Welcome Their Third Child: See the First Baby Photos
(Photos: Instagram: YouTube)