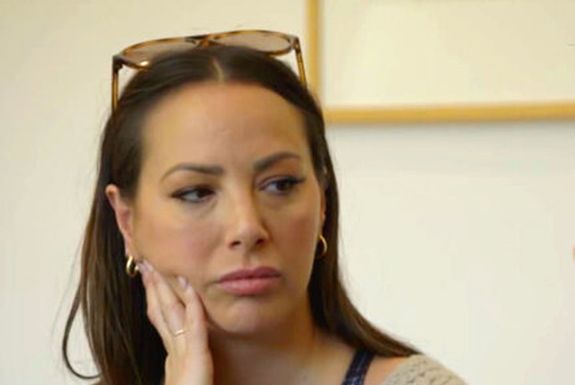 Kristen Doute made a much-talked-about appearance on the Vanderpump Rules Season 10 finale, marking the first time she was seen on the show since she was fired in 2020.
In a recent interview with the Good Guys podcast, Kristen talked about how she felt being asked back to the show after Scandoval broke. She also discussed how she would feel about returning to 'Vanderpump Rules' full-time, and how she thinks her ex, Tom Sandoval, is handling the fallout of his affair with Raquel Leviss being exposed.
Here are the most-interesting parts of Kristen's interview!
On how she felt when producers called her to appear on 'VP', three years after being fired from the show: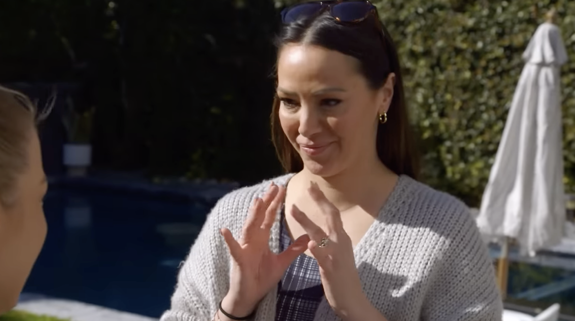 "I had a feeling [they would call me after Scandoval hit]," Kristen said, confirming that the call came within one day. "I got the first call from one of the heads of production. And then it was from the Executive Producer. That whole weekend I was with Ariana [Madix], and I kept getting pushed from both of these two people. And then [Ariana] mentioned it to me as well that they were pushing her to have us film together.
"That's when she and I finally had the conversation, like, I flat-out [said], 'Do you want me to do this or are you tired of talking about it?'"
On worrying that it would look like she was using Scandoval to get back on the show: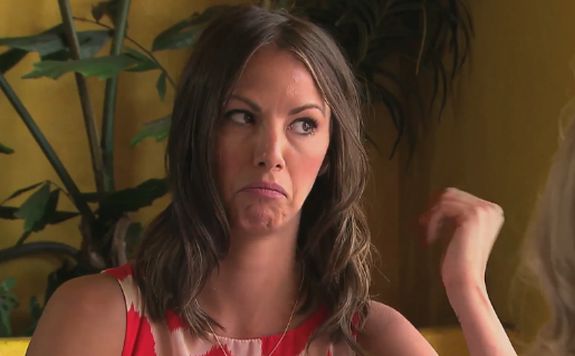 Kristen said she was worried that, because the show wasn't going to acknowledge what went down for her firing, fans would think she was an "opportunist" for popping back up on the show.
"Am I going to look like I'm using this just to be on TV again?" she said. "All of those things went through my mind and, discussing it with Ariana, and a couple of my friends on the show and my boyfriend and kind of navigating all of the 'What ifs.' I just decided, '[Ariana] really wants this, for her to heal. She wants this to kind of put [Sandoval] in his place. So, therefore, I will do it.'
"Knowing that I had the support system of the cast and of my friends made me feel a lot better," she added.
Kristen said she felt that it was up to Bravo to explain why they were suddenly allowing her to come back to the show, despite the network firing her three years earlier.
"At that point it was like, now Bravo has to answer to it," she said. "Bravo's gonna have to answer to why they let me go and why they're now having me back on. Why do I have to answer? I didn't ask for it."
On the possibility of returning to the show full-time for Season 11: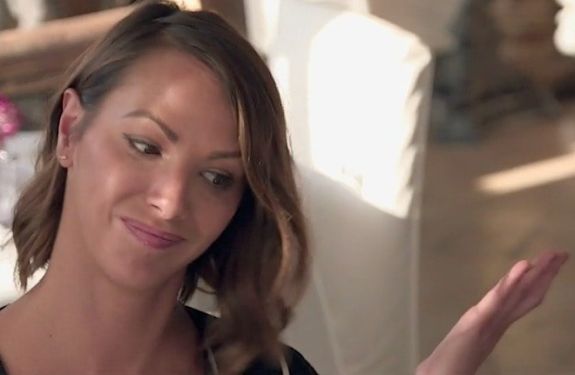 While Kristen's mug may have reappeared once in Season 10, don't expect to see her back again for next season.
"I'm so happy I'm not on that show. And I would never go back to that show, other than in the capacity I did this season, which was one quick scene," she said. (Kristen did not, however, reveal if she had been asked to be part of Season 11.)
"After three years of being off [the show], I went to therapy for a very long time. Every time that I do 'Vanderpump' or I think about it, I have to go back to therapy again! I'm like, 'I need two [sessions] a week this time.'
"It's really weighing on me. All the memories are coming, they're flooding back, and all the demons," Kristen added.
Kristen— who is set to appear on the upcoming Amazon Freebee competition show The GOAT— said appearing on the new show made her realize how poorly she had been treated by the 'Vanderpump' producers.
View this post on Instagram
"The amount of acknowledgement that I felt from the producers [of 'The GOAT'], and the amount of appreciation that I felt; they weren't manipulating me, they were treating me like a producer," Kristen said. "They were treating me like I was someone who knew what I was doing. I could not go back to a show [like 'VP'] that would treat me like a little kid that needed to ask for a hall pass to go the bathroom, or try to like, manipulate my life or manipulate my conversations.
"At this point, I know what I'm doing. It's been over a decade."
On the possibility of doing a new show with other 'Vanderpump' original cast members:
"I would never go back to 'Vanderpump' but I would love to still do a show in the future in that sort of capacity where it is my friends and I, where it is a docuseries," Kristen said. "You don't need to be cheating on people and breaking people's noses and throwing drinks to have drama."
View this post on Instagram
Later in the podcast, Kristen said that she's still hopeful that, in the future, she and other 'VP' OGs can do a show similar to the one they were supposed to do in 2020 before she and Stassi were fired. (Kristen explained that 'Vanderpump Rules' was going to be split into two shows, one featuring the OG cast and the other featuring the employees still working at SUR.)
"I still am hopeful that we can do something like that in the future, whether it's with the network or that production company, I don't know what that will look like yet but I think we're all pretty hopeful that once the dust settles we'll figure something out," she said.
On Sandoval loving the attention from "Scandoval":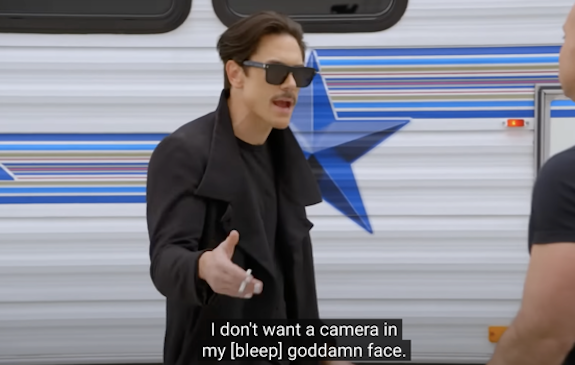 Kristen— who dated Sandoval before he dated Ariana— gave her thoughts on how she thinks her ex is holding up against the backlash from his affair with Raquel.
"I think he loves it," Kristen said. "I think he loves the attention. I think he loves the validation. Whether it's negative or positive, it doesn't matter to him… I think he's probably telling himself right now, like, 'Listen man. Jax came back from all the bad things he did. Kristen came back from it. I'm gonna come back from this. It'll just take a little bit of time.'"
Kristen does not agree that Sandoval will "come back" from "Scandoval."
"It's just different, dude. It doesn't mean he's the most horrific human on the face of the planet. But he's certainly a narcissist," she said. "He certainly hasn't learned his lesson. And he's almost 41 years old. This isn't going to change. He's just going to keep running this rat race over and over and over again."
On why she feels Tom Schwartz is wasting his 'VP' platform: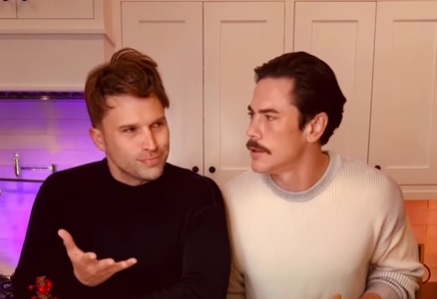 Kristen slammed both Sandoval and Schwartz for not making more of the opportunities they've been given.
"I don't think everyone on that cast has grown up. I mean, the Toms, both of them. I love [Tom] Schwartz to pieces… [but] he still has this Peter Pan syndrome. You can't live like that forever. You're going to wake up and you're going to be like 60 years old and a club promoter or something…like, how long are you really going to be on 'Vanderpump Rules' for? And when that ends, what do you have next? Why aren't you using this platform?
"…If you look at most of this cast, we're using this platform– not for our mental health— but to create businesses. But then you have the guys who kind of aren't."
On how little she & the original 'VP' cast members were paid for Season 1: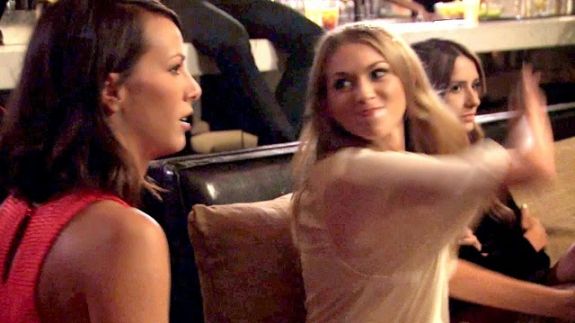 Kristen also talked about salaries, revealing that during the first season of 'Vanderpump Rules,' she and the other cast members made $10,000 for the whole season. (While this is a small amount compared to what the cast members make now, it is on par with a lot of first season salaries in reality TV. For instance, the girls from Teen Mom 2 made $10,000 for their first season of the show.)
"Season 1 we made $10,000. It was actually $5,000 and then they added an additional $5,000," Kristen said, confirming that– like most reality TV stars— she and the VP crew get no residuals from previous seasons.
"We're not union. Reality TV is not union. We're syndicated– 'we' meaning 'Vanderpump'— is in a hundred-and-some countries."
Kristen's reported salary for Season 1 varies slightly from what Jax Taylor claimed to have made for Season 1. In 2019, he told the Juicy Scoop podcast that he was paid $15,000 for the first season.
According to a 2020 article in The Hollywood Reporter, the main cast was making about $25,000 per episode by 2017-2018, meaning they were getting paid about $525,000 for a 21-episode season. Lisa Vanderpump was believed to be making at least double that.
Kristen said that up until the fourth season, the cast was being paid a lump sum per season, which usually means a much-smaller paycheck than those making episodic pay.
"Season 4 we started getting an episodic pay and it became more worth it," she said. "I think that was because Bravo started ordering more episodes… the network will order X amount of episodes…we still film for the same period of time, but if the content is there, they're going to order more episodes.
You can watch Kristen's full interview on the Good Guys podcast below!
RELATED STORY: Lala Kent Slams Tom Sandoval for Making Comment During 'Vanderpump Rules' Reunion About Her Daughter Ocean's Conception: "Leave Her Out of This!"