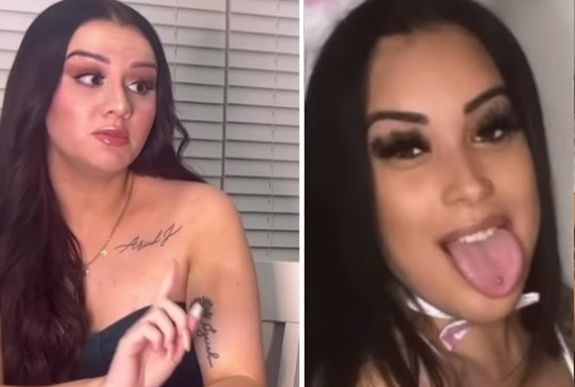 Earlier this week, Kayla Sessler hinted that she had gotten into a physical "altercation" with the on/off girlfriend of her baby daddy, Luke Davis, but the Teen Mom: Young & Pregnant star didn't provide many details of the incident.
Now, The Ashley can exclusively reveal what actually went down that day between Kayla and Luke's "girlfriend" Dez Salais in this baby mama vs. new boo beatdown— which happened while MTV cameras were rolling!
Anyway, The Ashley can reveal that both Dez and Kayla told police that Kayla slapped Dez in the mouth during a February meet-up at an Illinois restaurant that was supposed to happen so that Kayla, Luke and Dez could discuss the possibility of Dez getting to meet Kayla's two kids.In their statements, both Kayla and Dez agreed that their conversation went south fast, though, ending with Kayla hitting Dez and Dez hitting her back. Dez then went to the police station (with the help of Luke) and filed a report that Kayla had committed "Simple Battery" against her.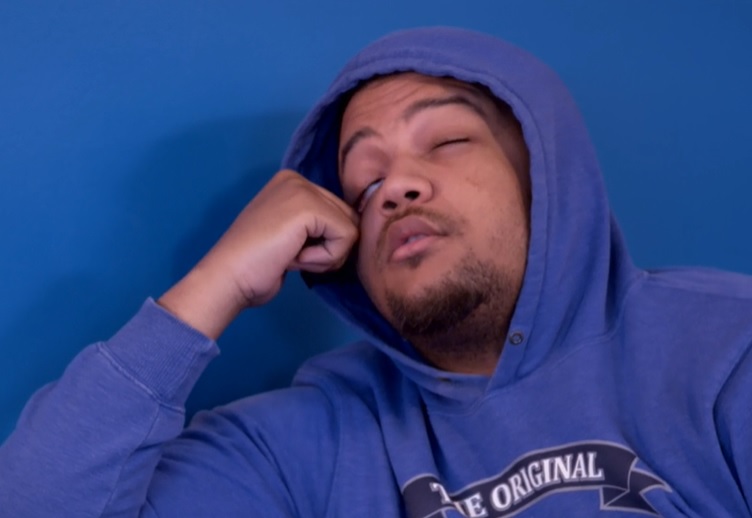 According to what Kayla later told police, though, she only hit Dez because Dez had repeatedly threatened Kayla online (and even once on Instagram Live for the world to see) and stated that she would be fighting Kayla as soon as they were face-to-face.
The Ashley has exclusively obtained the recording of Dez's call to police on the night the fight went down. (You can listen to that call below!)
In the call recording, Dez gives her name to the operator. (Although Dez goes by the last name "Rodriguez" online now; she used her married name, Salais, in this call. At the time of this incident, she was still legally married to her baby daddy, Thomas Salais, but in the process of getting divorced.)
Anyway, Dez can also be heard telling the 911 operator that she's looking to file charges for "assault" against Kayla.
"I went up to meet with my boyfriend [Luke's] children's mother and we were going to talk about me meeting the children tomorrow. I ended up getting up to leave, because the conversation was going left, and she ended up hitting me in my mouth," Dez says on the call.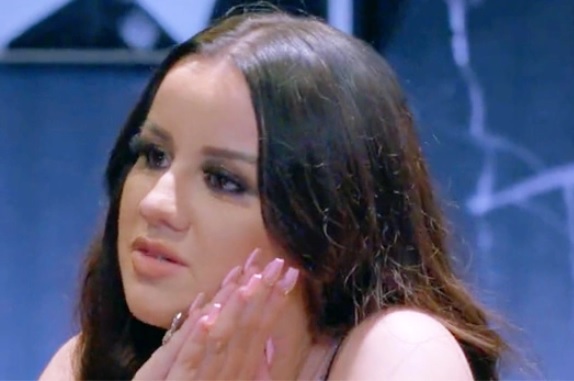 At that point, Luke can be heard in the background giving the 911 operator more information about Kayla.
During Dez's call, she declines needing an ambulance and says she needs no medical attention. However, on that same night, Dez made a police report at the station, writing that she had "apparent minor injury" from the incident.
(On the police report, all of the names have been redacted; however, the details given make the victim, alleged offender and other party easy to identify as Dez, Kayla and Luke, respectively.)
The officer states that Dez and Luke came into the police station the night of the incident. Dez told the cops that she was "struck in the mouth by the mother of [Luke's] children, identified as [Kayla]."
As The Ashley previously reported, MTV was present for the conversation, with cameras rolling to capture footage for the upcoming season of Teen Mom: The Next Chapter— something Dez told police made her uneasy.
"[Dez] informed me that she told [Luke] she did not feel comfortable meeting with [Kayla] due to [Kayla] being an active member of the hit TV show 'Teen Mom on MTV,'" the police officer wrote in the report.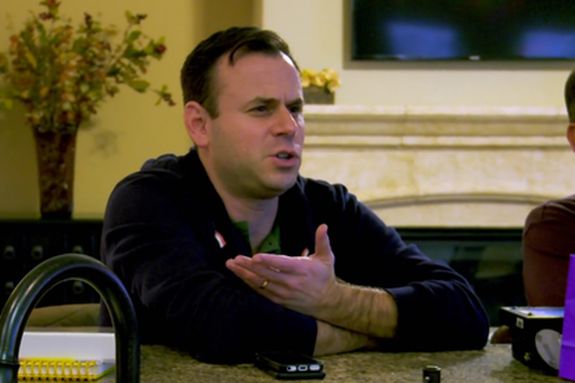 Dez admitted to police, though, that she knew beforehand that Kayla would have a TV crew and security with her at the meeting.
Dez told police that, soon after sitting down with Kayla at the restaurant, the two began to "engage in a verbal argument." Dez claimed that Kayla said something along the lines of, "I still think you're a bitch," which Dez claims sparked the argument. Dez claimed she started to walk away, at which point she said "[Kayla] struck her in the mouth with an open hand."
Dez then stated that she "struck [Kayla] back in an attempt to protect herself."
"While walking out of the establishment, [Kayla] was said to have yelled out, 'And that's why I popped you' to [Dez]."
From there, Dez went to the police station file a police report.
At the police station, the reporting officer stated that Dez's lower lip was "slightly swollen" on one side.
"[Dez] informed me she wished to pursue charges against [Kayla] for battery…" the officer wrote.
Over the next few days, the officer attempted to make contact with Kayla, and tried to obtain security camera footage from inside the restaurant where the altercation took place. The restaurant was unable to provide footage, but Kayla did return the officer's call and gave her side of the story– which varied greatly from Dez's "she slapped me out of nowhere" tale.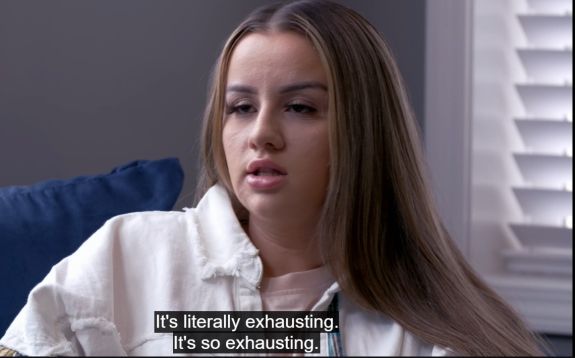 Kayla told the officer that she did not feel comfortable meeting with Dez; however, she agreed because she and Luke share children.
Kayla then told cops that Dez had repeatedly made threats against her before the meet-up, telling Kayla that she would be fighting her "on sight" (i.e. as soon as she saw her).
"[Kayla] informed me that [Dez] has even gone so far as to make an Instagram Live stating everything was 'on sight' with [Kayla]," the officer wrote, adding that Kayla stated these threats of physical violence from Dez started about a month prior to the meet-up.
(Dez did not mention to police that she had been repeatedly threatening violence against Kayla leading up to the meeting.)
Kayla then stated that, at the meet-up, Dez made it clear that she was serious about expecting to fight as soon as they were face-to-face.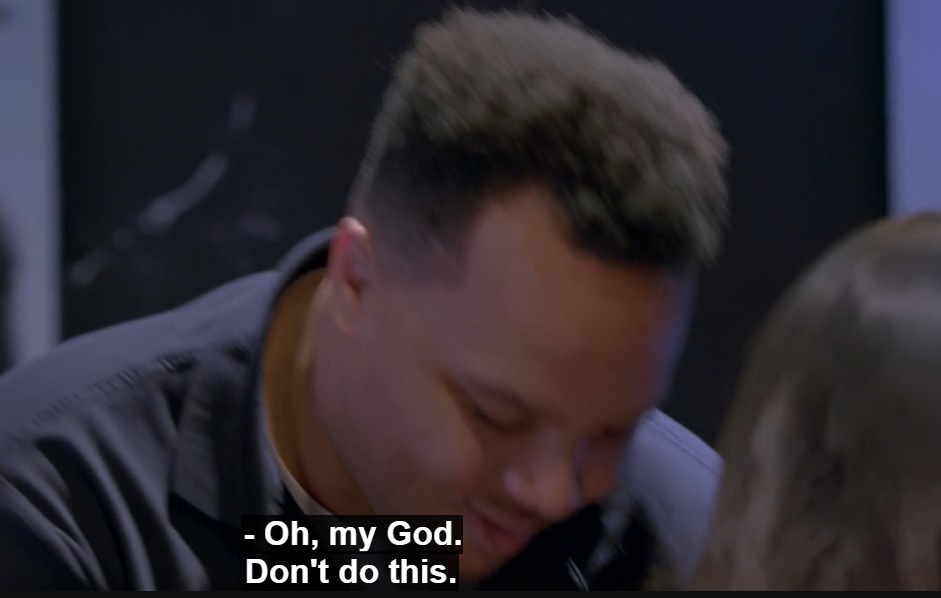 "During the conversation [Dez] informed [Kayla] that she 'meant what she said about it being on sight.'.." the report stated. "[Kayla] informed me that she took [Dez stating], 'It's on sight' to mean she wanted to harm her."
Kayla told the officer that, right before the altercation, Dez stood up, "took her hands out of her coat and approached her."
"Kayla stated she felt threatened and before [Dez] could hit her, she struck [Dez] in the face. [Kayla] advised that she believes she slapped [Dez], however she was not sure."
Kayla offered to send the officer photos and messages that showed Dez threatening her with physical violence prior to their meet-up. (Several of their online interactions have been posted to some 'Teen Mom'-themed Instagram accounts. The one below is from an Instagram spat this week between Kayla and Dez's best friend, whose name is blocked out in pink.)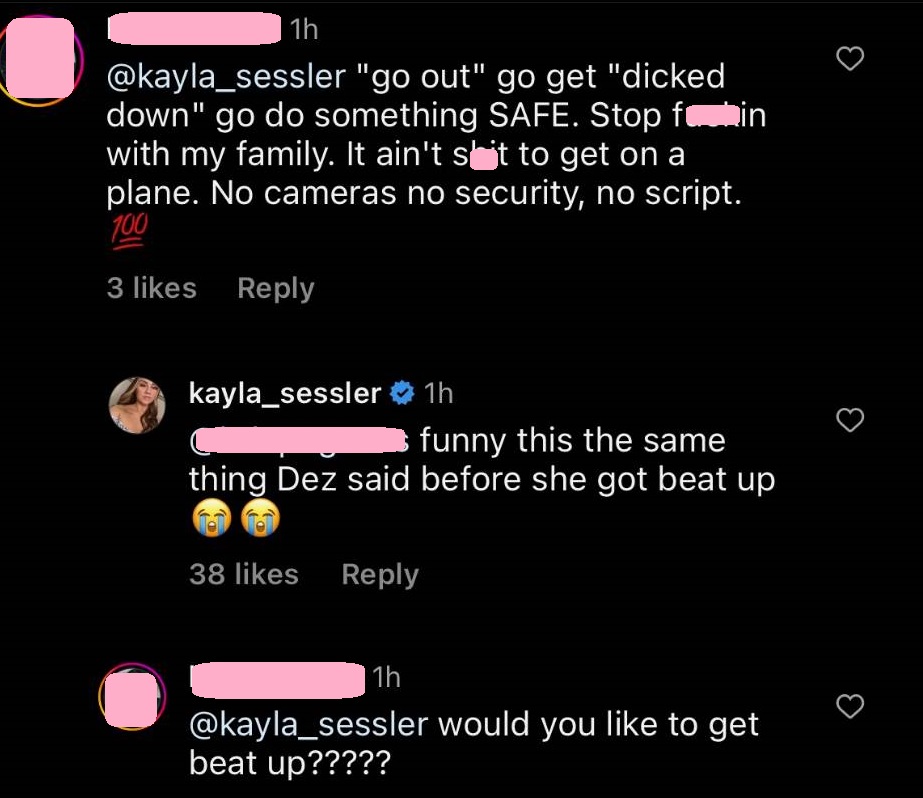 By March 20, cops closed the case, given that there was "no video evidence being made available to confirm or dispel this incident." (It is unknown why the cops didn't try to view the footage taken by the 'Teen Mom' cameras. That footage is not mentioned anywhere in the police report.)
As a result, Kayla was never charged with any crime.
Footage of the incident is very likely to show up on 'Teen Mom: The Next Chapter'; however, The Ashley hears that the incident "did not sit well with the network higher-ups" and caused a bit of a problem for producers.
The Ashley will update this story when more is available…
RELATED STORY: 'Teen Mom' News Pile: Kayla Sessler Gets Into A Brawl with Luke Davis' Girlfriend; Leah Messer Gets Slammed Over A Pride Post & More
(Photos: MTV; Instagram; YouTube)