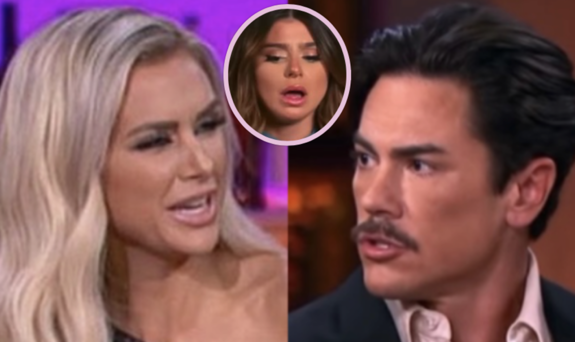 Lala Kent didn't hold back any of her anger for Raquel Leviss during the Vanderpump Rules Season 10 Reunion, but the former SUR hostess maintains that Tom Sandoval is the true villain of Season 10.
Before 'VPR' fans shamelessly tuned in to watch the three-part Reunion unfold over the last few weeks, it was all but assumed that Raquel and Sandoval would be put through the wringer by their castmates for the Scandoval; however, fans of the show have also been taking note of Sandoval's post-Scandoval behavior–- particularly how unbothered he's appeared to be.
Lala also copped Sandoval's behavior, (once again) calling her co-star a "narcissist."
"You bring this girl in, blow up her life, and for you– because you're a narcissist– it's like it doesn't affect you either way," Lala told E! News' The Rundown host Erin Lim Rhodes, days before Part 3 of the Reunion aired. "You're just thrilled people are talking about you.
"You could have really ruined [Raquel's] entire life," Lala continued. "Well, you kind of did. You absolutely did."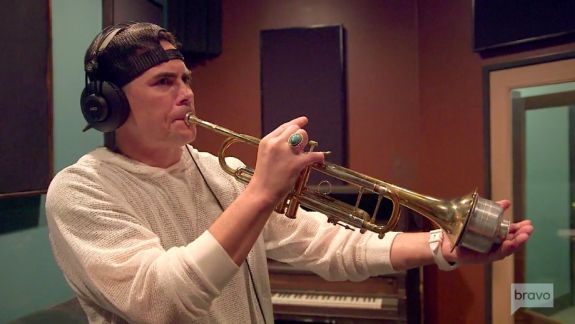 To Lala's point, since news of the Scandoval broke in March, Sandoval has continued touring with his cover band Tom Sandoval and the Most Extras, while Raquel has stayed out of the public eye (save for that fever dream of a interview she gave outside of the nail salon) and is now reportedly in treatment for her mental health.
Lala noted that she believes Raquel could come back from the scandal, "if she, like, moved and changed her name again."
Lala appeared on Watch What Happens Live this week, (immediately following Part 3 of the Reunion) telling host Andy Cohen that she was "so confused" when Raquel came clean about the timeline of her and Sandoval's affair, which occurred in the last five minutes of the episode. In the overhyped much-anticipated "twist," Raquel sat down and became emotional on on-camera, ultimately revealing that she had been covering up a lot of lies on Sandoval's behalf.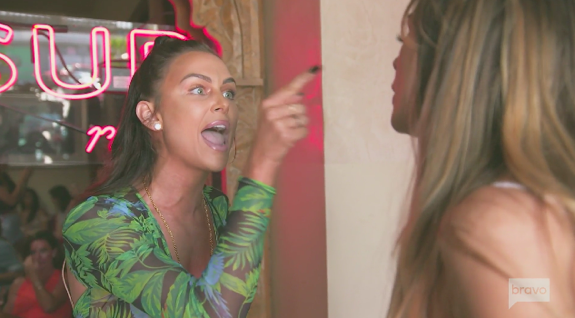 "Like, it's weird because we've seen her go from, like, she's a lost soul to watch her friend cry, no emotion, to full breakdown like, 'I've been trying to protect Tom.'
"It's like taking a hit of acid," Lala added.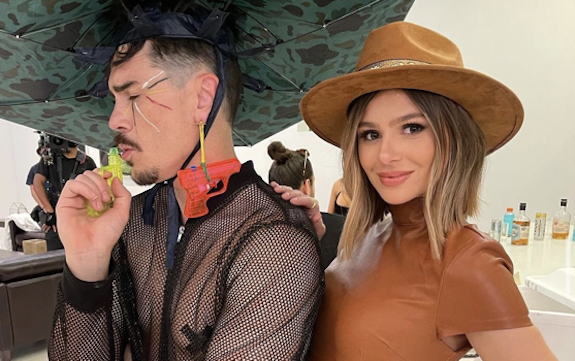 Now that she's had a chance to watch Part 3 of the Reunion, Lala said she doesn't believe reality TV is the best fit for Raquel.
" … I don't know how other people feel about the last five minutes [of the Reunion], but I did sit there and go, 'Oh s**t, she needs some real help,'" Lala told TMZ on Friday.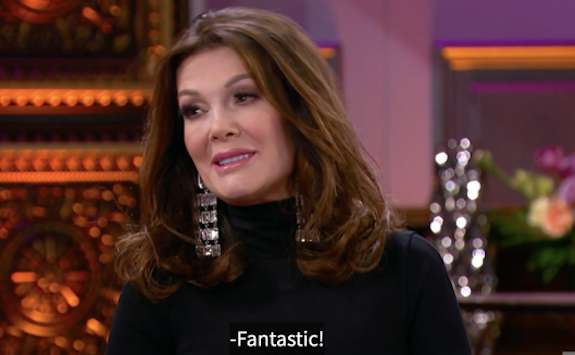 As for whether Raquel would continue receiving the Season 10 Reunion-Level vitriol from her castmates if she were to return for Season 11, Lala reminded fans that there has "been a lot of time" since Scandoval broke in March. (The cast sat down for the Season 10 Reunion just weeks after the scandal went public.)
She's also confident that her nemesis can bounce back from the whole Scandoval.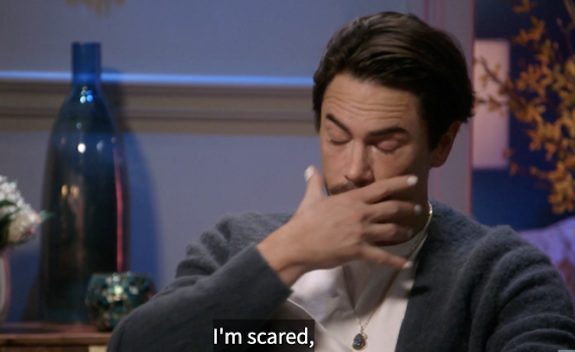 "I mean, at the end of the day, yes, it was not a great thing, but you can come back from this," Lala said. "I just want her to do what's best for her– on the show or not."
RELATED STORY: Post-Reunion Truth Bombs: 4 Things 'Vanderpump Rules' Star Raquel Leviss Admitted to Lying About for Tom Sandoval
(Photos: Bravo; Instagram)