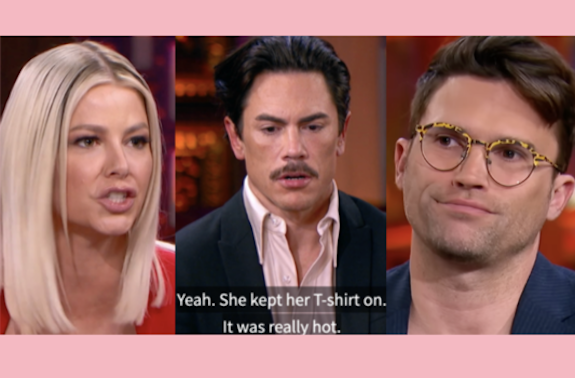 Tom Sandoval is setting the record straight.
After catching heat for a comment he made during the Vanderpump Rules Season 10 Reunion regarding a sexual encounter with ex-girlfriend Ariana Madix, the Scandoval culprit is insisting his words were taken out of context…sort of.
The cringe-worthy comment was uttered by the cast's resident Worm with a Mustache as he and Ariana discussed a sexual encounter they had prior to their breakup, at which time Sandoval was already months into his affair with Raquel Leviss.
"Yeah, she kept her T-shirt on, it was really hot," Sandoval sarcastically said of having sex with Ariana–– a comment that many viewed as body-shaming on Sandoval's part.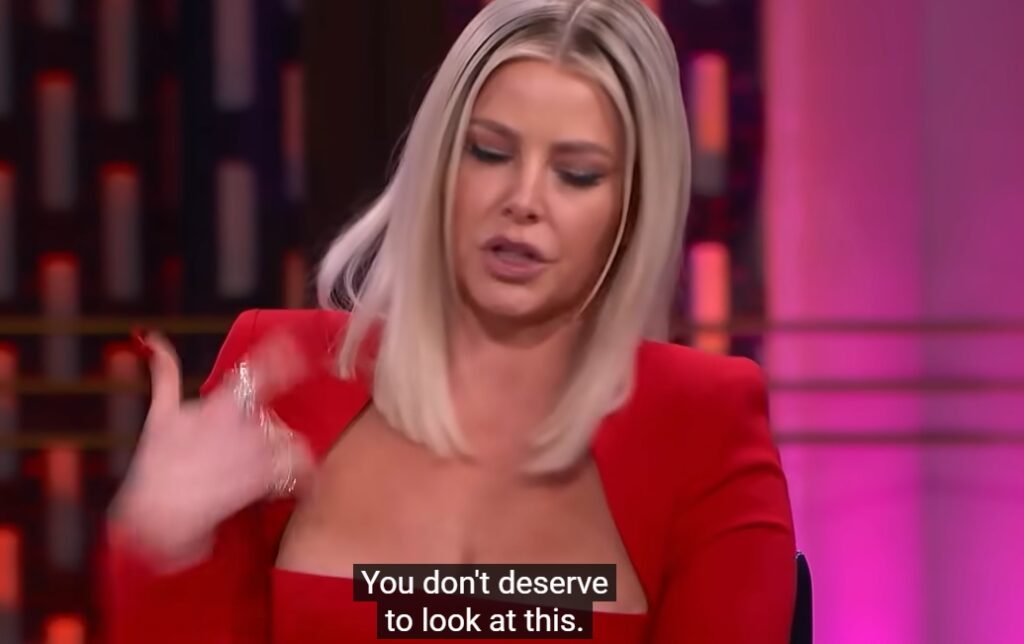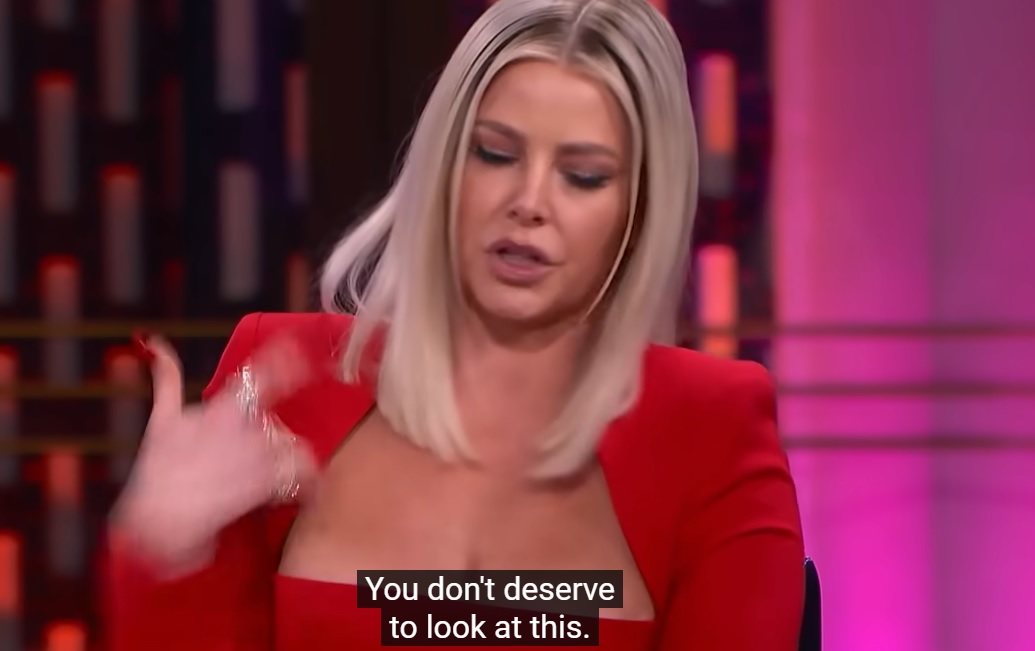 When asked about his ill-received remark this week, Sandoval initially told TMZ that people had taken his comment out of context, insisting he "never body-shamed Ariana." He then, however, claimed the comment wasn't taken out of context, rather "people added their own context to it."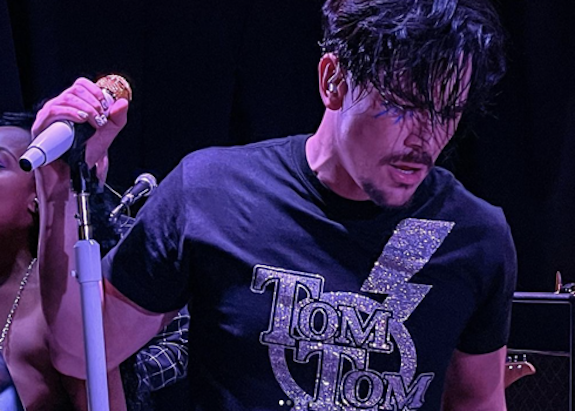 " … it had nothing to do with her body or anything," Sandoval said. "It had to do with somebody being very, you know, unenthusiastic. Ya know what I mean? Like, unenthusiastic, like if somebody wanted to have sex with me and I like, just unzipped my zipper and said like, 'Oh, hurry up. I gotta meet someone.' It was more about the unenthusiasm."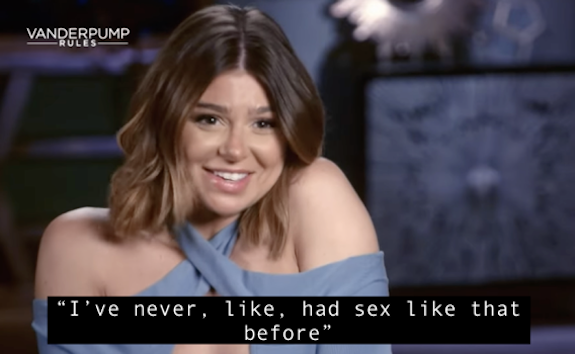 While Sandoval is blaming his remarks on Ariana's lack of enthusiasm, Ariana enthusiastically dropped some new merch after the reunion aired, making light–– and some cash!–– off of her ex's presumed dig. For $34.99, fans can purchase a T-shirt with Ariana's face and the the phrase "F**k Me In This T-Shirt" from Ariana and Katie Maloney's Something About Her sandwich shop website.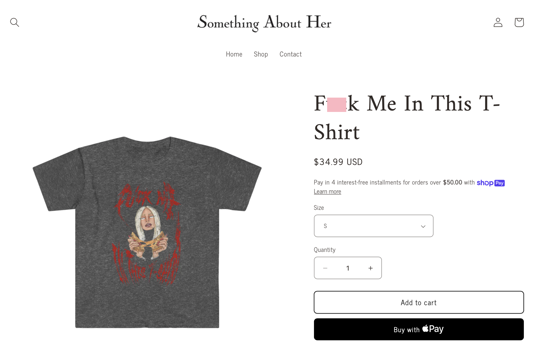 Sandoval also took a moment on Thursday to clear up the rumor that he and his bestie/business partner Tom Schwartz are on the outs in the wake of the Scandoval debacle.
As The Ashley told you last week, Schwartz revealed on Jax Taylor and Brittany Cartwright's When Reality Hits podcast that he is "taking a break from Tom right now" because he feels betrayed by his BFF for letting him take part of the blame for the Scandoval fallout. Although according to Sandoval, he and Schwartz's friendship is good as gold and his other slightly better half was simply misquoted.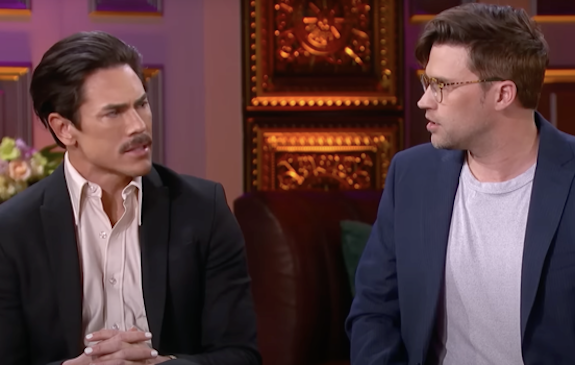 "No, he didn't say that actually," Sandoval snapped at a TMZ paparazzi when asked about Schwartz claiming to have put their friendship on ice. "It's been corrected like five times. People are just saying what they wanna hear.
" … He said he's indefinitely over talking about Scandoval, NOT Sandoval– Scandoval," he added. "So this will be like, probably the fifth or sixth time that's been cleared up."
RELATED STORY: Former 'Vanderpump Rules' Star Stassi Schroeder Speaks Out Against Online Hate Tom Sandoval Has Received Amid 'Scandoval': "It's Like Emotionally Beheading People"
(Photos: Bravo; Instagram; SomethingAboutHer.com)