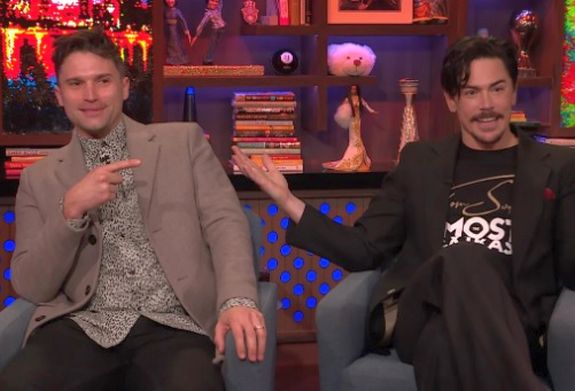 Tom Schwartz says he's on hiatus from his friendship with BFF Tom Sandoval.
During an appearance on Jax Taylor and Brittany Cartwright's When Reality Hits podcast, Schwartz said he feels betrayed by his bestie, whom he says let him take part of the blame for the fallout of Sandoval's scandalous affair with Raquel Leviss. (As Vanderpump Rules fans know, Schwartz took a lot of criticism from the cast during the first two parts of the Season 10 Reunion. In addition, the Toms' joint bar, Schwartz & Sandy's has taken quite a hit since the Scandoval broke in March.)
"He made a big mess and he left it for us to clean up back at the businesses," Schwartz said. "It's hard for me not to be resentful.
"I'm taking a break from Tom right now. I haven't seen him in a while."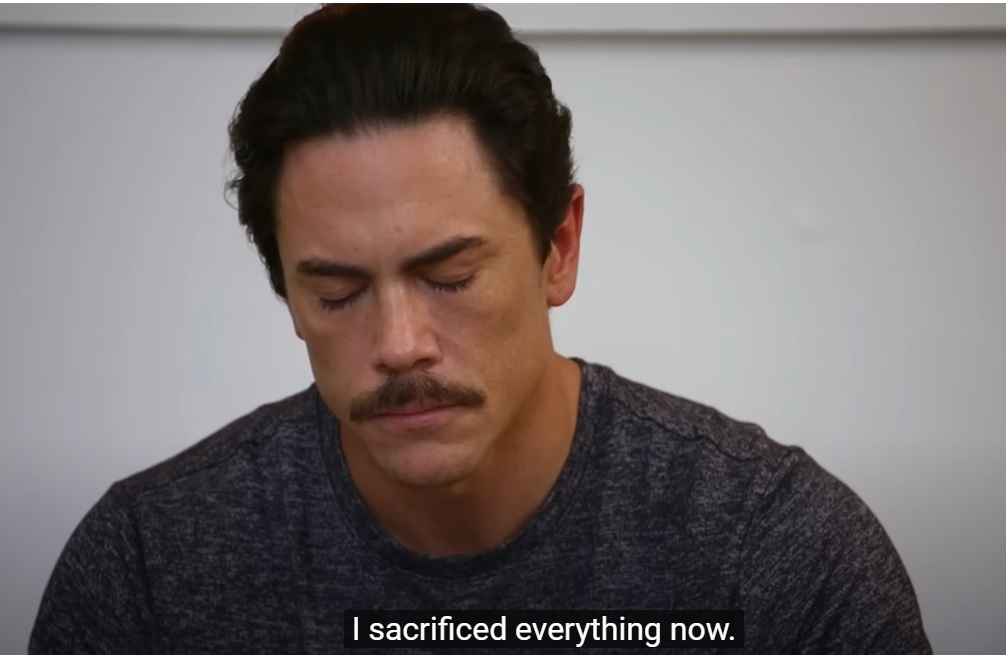 Schwartz stated during the podcast that he feels Sandoval "betrayed" his trust, and that he took advantage of Schwartz's kindness and willingness to be an "unfortunate confidant" to Sandoval about his affair.
"I feel like I got used a little bit," Schwartz said.
After Jax agreed with Schwartz, stating that he feels Sandoval has been taking advantage of Schwartz's kindness for "12 years," Schwartz said it was especially hurtful this time around.
"In this case in particular, I really feel like he exploited me, because I do love Tom. I took to heart everything he told me about Ariana [and his relationship with her being over]. And now that I've heard her side of the story, he has vehemently denied all of this stuff," Schwartz said.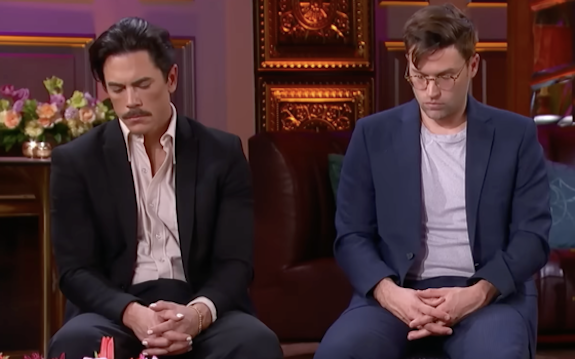 Schwartz said that, although Sandoval has apologized to him "a lot" for involving him in his entanglement, he does not feel that Sandoval has shown any actual remorse for what he did to him, Ariana and the other people involved.
"Tom will never listen to this but he needs to lose the ego, and he needs to bring heart, humility, and just say 'I'm sorry,' not, 'I'm sorry but…'" Schwartz said, adding that he regrets "turning a blind eye" to what Sandoval was telling him.
"I just accepted everything that Sandoval told me about [the affair]. Why would I not believe him?" Schwartz said.
He then addressed the reasons he says he didn't devote much time to worrying about Sandoval and Raquel's affair.
"If you watch the show, it looks like my world revolves around Tom Sandoval…you would think my life revolves around Tom Sandoval and Raquel and that could not be further from the truth… I am off in my little Tom Schwartz bubble."
Schwartz went on to give listeners some insight on the other stuff that was happening in his life while the affair was going on.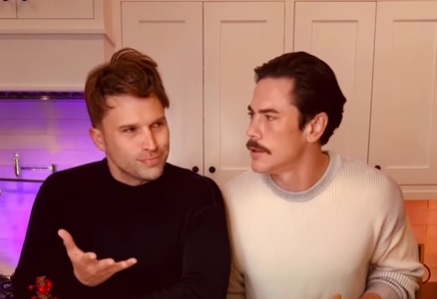 "I was going through the most-intense year of my entire life," Schwartz said. "My father fell, hit his head and had a brain bleed…he ended up having a 5 percent chance of living. He was in three different hospitals for seven months….all while [we] were trying to open the [Schwartz & Sandy's] bar; we went way over budget, we were behind schedule. My brother got diagnosed with testicular cancer so he's doing chemotherapy. My other brother's in rehab."
View this post on Instagram
Later Schwartz talked about how his divorce from Katie Maloney was also playing out during this time.
"Getting a divorce— even though it was amicable— it's f**king stressful to get divorced and move all of your s**t out of your house and into a little, sad bachelor pad. That, with my family completely f**ked up, and opening the bar…it was just very intense."
Schwartz said he is not trying to get sympathy from listeners or 'VP" viewers.
"It's just to try to give you an idea of how little bandwidth I had…I felt like I was in constant fight-or-flight and I was self-involved by necessity.
"I really was so f**king consumed with my own life," Schwartz added later. "I really believed what Tom Sandoval told me… "…In regard to this affair, my biggest regret is how nonchalant I was about it. It looks like I was his co-conspirator."
While Sandoval has been away on tour with his band, Schwartz said they have not been in touch. He mentioned that he is not currently in touch with Ariana either, due to her making it clear that she does not want to be his friend right now.
"I'm just giving her space. I don't think she wants to see me, based on how all this came out and the way it played out," he said. "I look like I'm Tom's f**king wingman or something. I guess to some extent, I was, based on what he had told me."
As for whether or not Raquel and Sandoval are still together or in contact, Schwartz said he didn't know— and is thrilled that he doesn't know.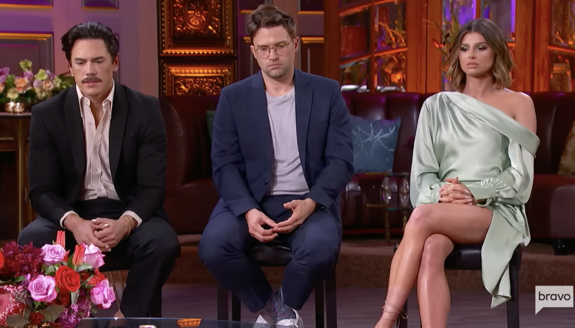 "I'm happy to report I have no idea [where Sandoval and Raquel stand]," he said. "And it could not make me happier. I don't want to know any secrets."
Click here to listen to the full podcast episode!
RELATED STORY: Kristen Doute Talks About Returning to 'Vanderpump Rules' After Being Fired & How the Producers Treated Her "Like a Little Kid": "I'm So Happy I'm Not On That Show"