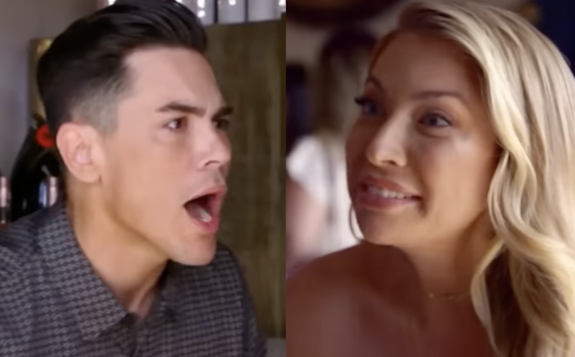 As longtime Vanderpump Rules viewers know, Stassi Schroeder has never been Tom Sandoval's biggest fan; however, after facing her own public controversy in 2020, the former 'VPR' star doesn't condone vitriolic attacks from the show's fans, either.
Stassi recently spoke about the online hate being directed at her former co-star in the wake of the Scandoval, telling host Alex Cooper on the Call Her Daddy podcast that she can't condone the hate Sandoval is getting from people online after being the recipient of online attacks herself just a few years ago.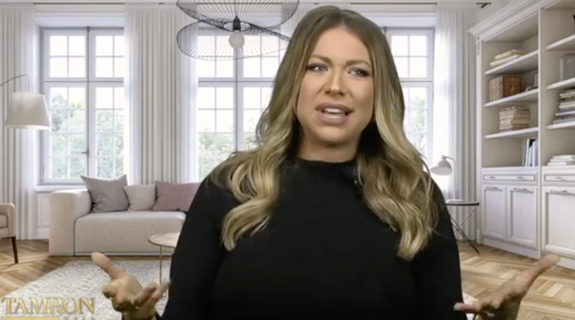 "I've been in a position where I've received so much hate before," Stassi said. "I don't like where we're at, like, in society where, like, that's how we punish people.
"It's like emotionally beheading people," she added.
As The Ashley previously reported, Stassi got the heave-ho from Bravo in June 2020 (along with Kristen Doute) for racist actions against former 'VPR' cast member Faith Stowers. Prior to receiving her pink slip from Bravo, racist comments Stassi had made over the years on her Straight Up With Stassi podcast began to resurface, causing many sponsors to cut ties with the former SURver. Ultimately, Radio.com removed the podcast from its portfolio. Stassi was also dropped by her rep amid the backlash and publisher Chicago Review Press announced it would no longer promote Stassi's book Next Level Basic and would be cancelling the remaining events on her book tour.
(Stassi has since relaunched her podcast, as well as a second with husband Beau Clark. She also released a second book, and revealed this week that she is working on a third.)
As for the online backlash Sandoval is now receiving, Stassi said she doesn't "get down with that" and really doesn't like it, despite her not even liking Sandoval as a person.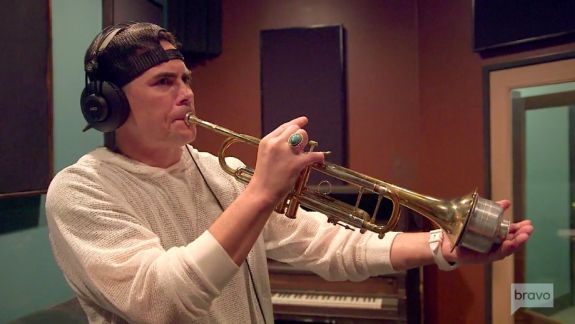 "Do I like Tom Sandoval? No. Do I think what he did is disgusting and like– f**k him!" Stassi said. "But, like, see now I feel like I'm even adding to it. Like, the online vitriol."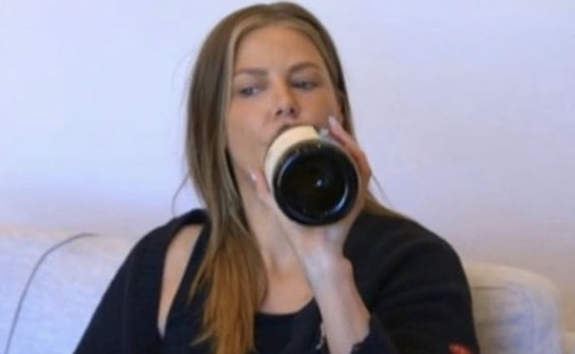 Stassi went on to clarify that her remarks are different than the alleged death threats that have been left on Sandoval's social media posts.
"Let's just like, not do that as a group of people," Stassi said. "Let's just not. At some point, that is how people become incredibly depressed and, like, suicidal."
(As The Ashley previously told told you, Raquel Leviss and her family contacted the FBI last month after allegedly receiving a wave of death threats themselves following the Season 10 Finale, in which Sandoval and Raquel's affair was revealed.)
Stassi admitted she was often frustrated with how Sandoval was portrayed throughout her eight-season run on the Bravo reality series, claiming she felt like Sandoval was "always so beloved."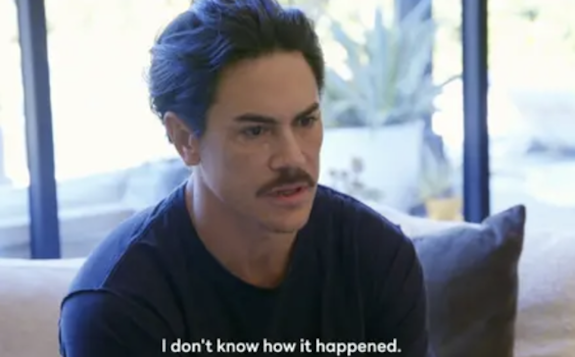 " … I would even say to my producers, I'm like, 'When is he going to get the edit that I feel like the rest of us see?'" she said. "Why does he keep getting away with being just this dude who just wants to like, 'Give people things and help people out, man.' That's not what I'm seeing. I'm seeing someone who's constantly blaming others for things and dredging things up from the past, and like, just deflecting constantly. If the rest of us look bad, then he looks good. And I've always felt that way."
After admitting that she and Sandoval never cared for one another, Stassi joked that her "talents were wasted" not getting to be on Season 10 of 'VPR.'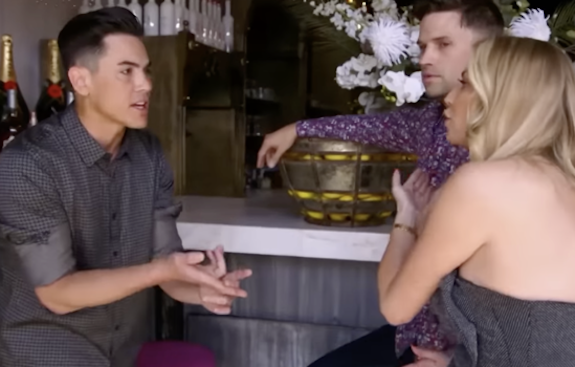 "This was when I really could have really just like given it to him and been like, 'I always knew!'' she said. " … The fact that I'm not on it this season–– it's like, f**k."
RELATED STORY: Lisa Vanderpump to Open Up New Restaurant & Bar In Lake Tahoe: Get Your First Peek at "Wolf by Vanderpump"
(Photos: Bravo; NBC)