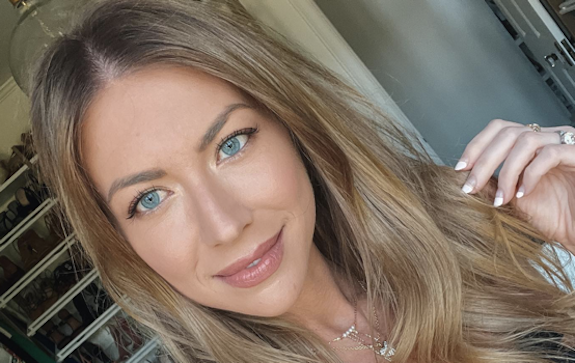 Fired Vanderpump Rules star Stassi Schroeder has relaunched her podcast, Straight Up With Stassi, two years after being "cancelled" for a racially charged incident involving former co-star Faith Stowers.
Stassi took to social media this week to announce the return of the podcast, marking her comeback with two new episodes.
In her first new podcast episode, Stassi admitted to listeners that she plans to continue judging people as she previously did on her podcast, as she believes judging others is "actual human nature and part of our DNA." She did, however, clarify that her judging now comes "from a different perspective."
"I still love to judge, judging is fun," she said. "If somebody tells you that they don't like judging or they don't judge, they are lying."
However, Stassi appears to have learned something from the scandal that caused her to lose her job on 'VP,' her podcast, her agent and more.
" … I think that there's something to be said for having a thoughtfulness before you speak," she said on the podcast. "I kind of think we should just be a little more thoughtful before we put something out there."
Stassi's podcast relaunch comes just two years after she was fired from 'Vanderpump Rules'–- along with Kristen Doute–- and "cancelled" for allegedly trying to have Faith arrested by police.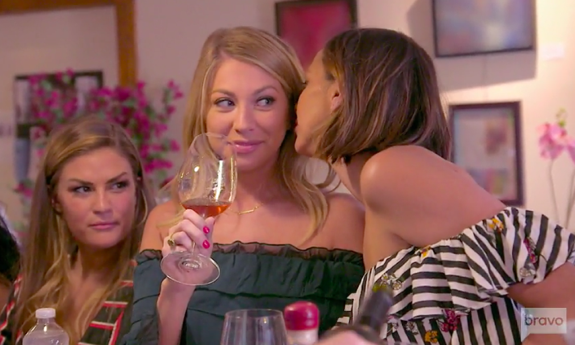 As The Ashley told you in 2018, Stassi claimed on a since-deleted episode of The Bitch Bible podcast that a friend of her and Kristen's alleged that Faith had stolen her credit card. Upon hearing this accusation, Stassi and Kristen (very poorly) played detective and falsely connected Faith and the alleged credit card theft to an unsolved crime in Los Angeles, in which the suspect drugged two people and stole more than $300,000 in money and jewelry.
Stassi and Kristen's actions resurfaced in 2020 when Faith blasted them in an online interview with Floribama Shore star Candace Rice. During the interview, Faith opened up about her experience being the only Black cast member on the Bravo series, while exposing the mistreatment Stassi and Kristen subjected her to–- notably in 2018 when they called the police on her and tried to have her arrested for crimes she didn't commit.
A week after Faith's interview aired, Bravo announced that Stassi and Kristen would not be returning to 'Vanderpump Rules.' The interview also resulted in Stassi coming under fire for racist comments and controversial statements about the #MeToo movement she made over the years on her podcast, causing many sponsors to end relationships with the former SURver.
Straight Up With Stassi was ultimately cancelled and Stassi was also dropped by her agency, United Talent Agency, and her publicist around this time.
After being "cancelled," Stassi went on to marry Beau Clark, give birth to a daughter and launch a podcast on Patreon with Beau. She also penned her second book, Off With My Head: The Definitive Basic B*tch Handbook to Surviving Rock Bottom, which covers the period of time right after she was fired from 'Vanderpump Rules.'
While promoting her book earlier this year, Stassi claimed she and Kristen weren't the only ones who took part in the 2018 attempted take-down of Faith, despite the two of them taking the blame for it.
"There were more people involved in 'The Incident' that I was fired for … And Kristen and I, obviously we weren't gonna take people down with us," she said on an episode of The Skinny Confidential Him & Her podcast. "So we were like, 'Lucky you guys, those of you who didn't get called out for this.'"
Stassi also claimed on The Morning Toast that she and Kristen believed they had done their "due diligence" before contacting police about Faith, though she also admitted they actually "acted on gossip" and confirmed she "didn't witness Faith doing anything." Stassi has also claimed to have "sensationalized" the story back in 2018, revealing her actions were "absolutely motivated" by her co-star and ex-boyfriend, Jax Taylor, cheating on his now-wife, Brittany Cartwright, with Faith.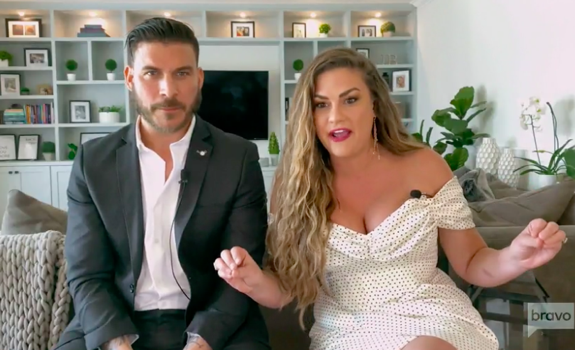 Faith–- who has stated that she never received an apology from Stassi for trying to have her arrested–- hasn't commented on the news of Stassi's podcast relaunch; however, she did respond to the release of Stassi's second book back in May, seemingly calling out her former co-star for using the incident to earn a profit.
"I think it's a sad, sad time for our community when someone can use white privilege and try to destroy you and then use that same privilege to try and make money off you," she posted to her Instagram Story at the time.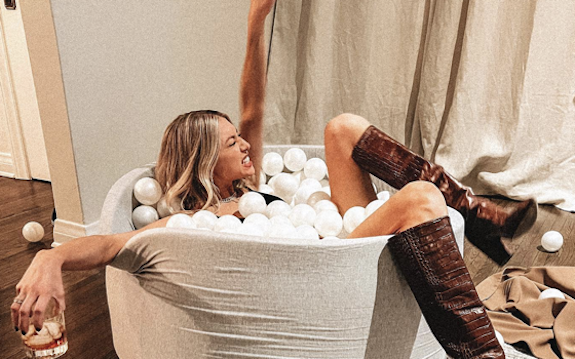 While new episodes of 'Straight Up With Stassi' are available to listen to for free, Stassi's fans have the option to join the 'Straight Up With Stassi' Patreon for $4.99 per month, where they will have access to ad-free and video versions of the episodes. Stassi and Beau offer a similar membership for their joint podcast, The Good The Bad The Baby, for $8.99 per month. Hardcore Stassi Stans can also shell out $11.99 per month for "ALL ACCESS" to both podcasts.
Following her podcast relaunch on Wednesday, Stassi took to social media to thank those who have supported her podcast journey– hiatus and all.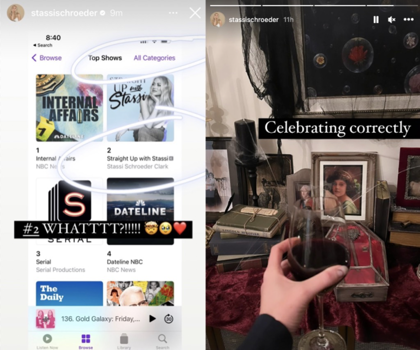 "At the risk of sounding, like totally, self-aggrandizing, I just really wanted to say thank you to everyone who has supported my podcast and supports Straight Up With Stassi, and especially the OGs," she said. "Like, f**k. This has been, like, a really special day for me and I was filled with anxiety going into today … Really, thank you. And it feels so f**king good to be doing this again."
Stassi joked that she "didn't even use an Instagram filter" on her video, "because this is me."
RELATED STORY: 'Vanderpump Rules' Star Katie Maloney Responds After Brock Davies Claims She Was "Disinvited" to His & Scheana Shay's Wedding
(Photos: Instagram; Bravo)