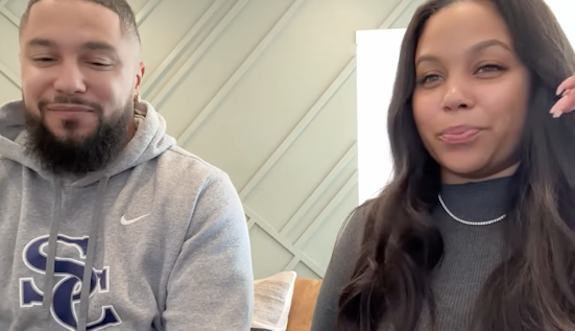 Cheyenne Floyd says she and her husband Zach Davis get HIGH! HIGH! on the regular— and she's done trying to hide her habit from MTV!
The Teen Mom: The Next Chapter star went on the Pot Smoking Moms podcast earlier this month to discuss her frequent cannabis use, and the reaction she got from 'Teen Mom' fans when she (very briefly) went public about it while showing the joint-rolling table she had at her 2022 bridal shower, which was filmed for the first season of 'Next Chapter.'
"I've kept the fact that I like cannabis away from the show really well," Cheyenne said. "I've been doing MTV/Viacom shows for the past nine— this year will be 10 years that I've been on reality TV– and I've always kept [my reality TV life and my cannabis use] separated, for obvious reasons… "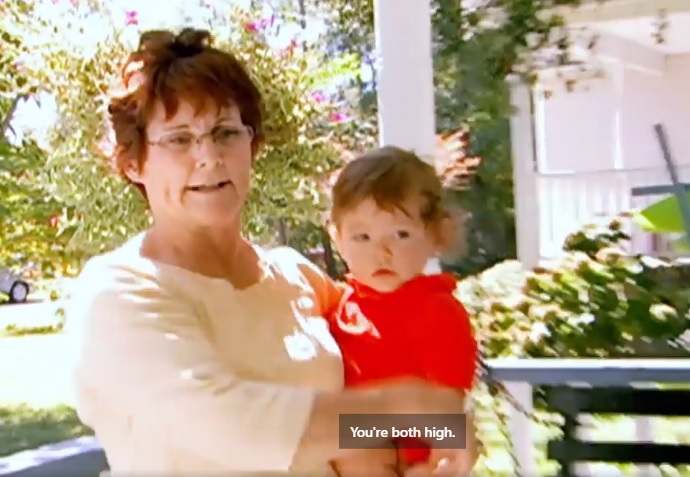 "This last year I really came into myself as a mom, as a wife, as a woman, and at this point I was like, 'F**k it. What [is MTV] gonna do?' Nobody can say s**t.' My kids are beautiful, they're healthy, they're smart. No one can say that I'm a bad mom. I feel like I've established that I'm a good mom."
While Cheyenne says she's more open about her pot use in "real" life, she wasn't ready to "announce" it to MTV.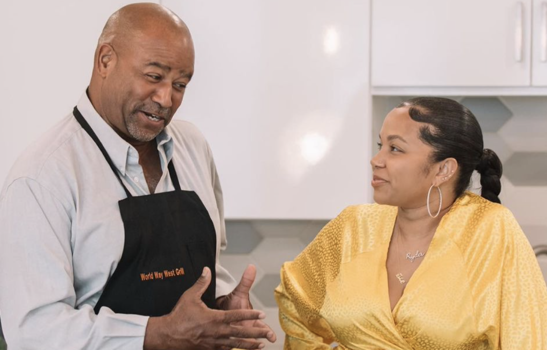 "When I did the cannabis table for the bridal shower, MTV was filming that day and I want to say I did not tell them," Cheyenne said. "I'm pretty sure I didn't give them the heads-up that it was going to be there, and I feel like they shot away from it…they avoided it, except for the one clip that got snuck in there!"
Chey said she was surprised at the reaction she got from fans when she showed that she had a joint-rolling table (complete with a person sitting there rolling individual joints for guests) at her bridal shower.
View this post on Instagram
"I did a post [on social media] about just showing that [joint-rolling] table and I got a lot of positive feedback from other moms that indulge," Chey said. "And I got a lot of negative feedback, too. And I wasn't ready for it…that was my first time even opening that door [to that part of my life].
"I wanted to almost put up another post and be like, 'Wait? You guys don't smoke?'" she added.
Cheyenne says she usually waits to smoke or use edibles until her two kids— Ryder and Ace— are in bed or out of the house.
"We have our kids in bed about 7:15, so once they're down, we're like, 'It's time to party!'… Zach smokes a lot in our shower because I think the steam and everything…it's fun. I think sometimes when I have real long stressful days it really just helps me calm down.
"I used to be able to smoke and function and get things done, but I think after I had Ace, it just doesn't work for me," she said earlier in the podcast. "I'm like a nighttime closet smoker. That's what my friends call me. Or, if I don't have the kids, then I'll smoke all day."
Over the years, fans on social media have been quick to point out that Zach sometimes looks higher than Kieffer at a Bob Marley cover band concert, something Cheyenne said she's aware of.
View this post on Instagram
"Zach [consumes] way more than me. I feel like he's really good at doing it and living his whole entire life and you would never know, except sometimes when we take pictures and his eyes are basically shut and then everyone's pointing it out in the comments!" she said, adding that Zach likes to smoke before they film for 'Teen Mom.'
"Sometimes before we film, he has to smoke before we film, and I'm like, 'Your eyes aren't open!' and he's like, 'They are. You want me to film this scene with you or not?'
Cheyenne said that, for years, she was nervous to expose herself as a frequent cannabis user. (By the way, Cheyenne lives in California, where cannabis is legal.)
"I'm not particularly good at it," she said. "If you ask my husband, he'd say I was a terrible high person."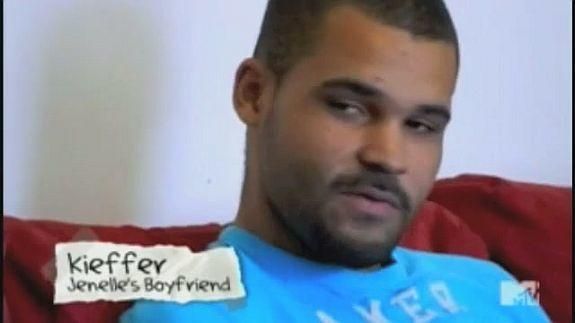 Cheyenne also talked about the other drugs she uses, other than "the weeeeeed." (You totally read that in Barbara's voice, right?)
"My first experience with 'shrooms [psilocybin mushrooms] was way before [I had my daughter] Ryder," she said. "Probably nine years ago, and it was with Zach. Everything I have done, at first, has been with Zach! It's kind of scary to think about."
Cheyenne said she's "all for" micro-dosing hallucinogenic mushrooms.
"I don't knock anything unless you're harming yourself or family or something. I think everybody should try to micro-dose every now and then," she said, adding, "We should be able to try different things without judgement, without mom-shaming, which I feel like is such a huge thing right now. It's so easy to mom-shame via social media…I feel like if you find something that works for you and makes you happy, then do it."
You can listen to Cheyenne's entire interview on the Pot Smoking Moms podcast below! (Cheyenne joins the episode at the 46-minute mark, by the way.)
RELATED STORY: MTV Finally Sets Premiere Date for 'Teen Mom: The Next Chapter' Season 1B: Watch the First Trailer
(Photos: MTV; Instagram)