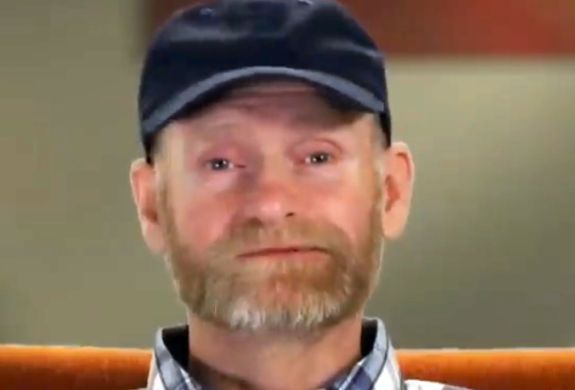 Mike "Sugar Bear" Thompson, father of Alana "Honey Boo Boo" Thompson, was set to check into rehab last week, but according to TMZ, the former Mama June: From Not to Hot star went MIA instead.
Sugar Bear was reportedly scheduled to fly into Kansas on Thursday to begin treatment with the Odom Recovery Group at Gold Bridge Treatment Center; however, the baby daddy of Mama June Shannon never boarded his plane and has since gone radio silent on the facility.
According to The Blast, Sugar Bear was scheduled to begin treatment at the Odom Group's Louisburg, Kansas facility, as he is reportedly addicted to prescription pain pills that he takes to control his diabetes.
As you may know, Lamar has struggled with substance abuse in the past but is now dedicated to helping others on their sobriety journey. The former NBA player purchased a trio of rehabilitation centers in California this year and is continuing to grow his mission.
While Lamar and his team are hoping Sugar Bear will change his mind and decide to go through with treatment, Sugar Bear has not been responsive. Sources told TMZ that Lamar and his team believe Sugar Bear backed out after getting cold feet, as he initially claimed he couldn't attend rehab because of work and later claimed he was unable to because he was in the hospital for another health issue.
Lamar and Sugar Bear reportedly met last summer through their manager, Gina Rodriguez. Lamar posted a photo of himself and Sugar Bear to Instagram in August, noting in the caption that he ran into the WEtv star at his manager's house.
Sugar Bear also posted a photo from that week, confirming he met the former Keeping Up with the Kardashians star while in Los Angeles undergoing a makeover that included a fresh set of pearly whites, a hair transplant and more.
Gina, an executive producer on 'Mama June: From Not to Hot' since 2017, has a long history with the Thompson/Shannon/Efrid family; Alana and Lauryn "Pumpkin" Shannon's husband, Josh Efrid, have Gina listed as their manager in their respective social media bios. (Fun fact: Gina was also Farrah Abraham's manager when she put out her infamous p0rn tape.)
Sugar Bear isn't the first reality TV star Lamar has tried to help recently. Just last month, he worked to get Bam Margera of Jackass fame into treatment, though the troubled star unfortunately left the facility a few days after checking in.
Sugar Bear has yet to resurface on social media. Last year, he went public with his new girlfriend, Heather Davis, but it appears the two broke up somewhere around May of this year.
RELATED STORY: Mama June Shannon Says Doctors Are Not Taking Her Medical Issues Seriously Because She's a Recovering Addict
(Photos: Instagram; WEtv)