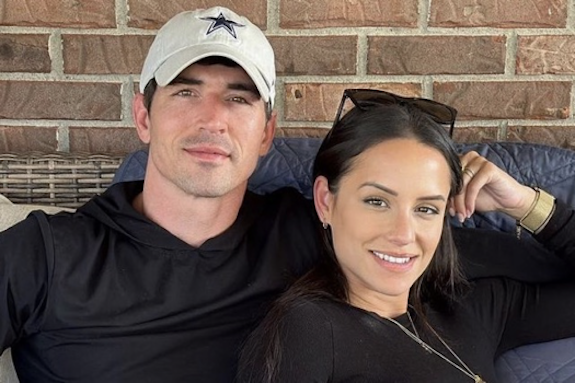 The Nickson family is growing rapidly– again.
Jessica Graf and Cody Nickson of Big Brother 19 have announced they are expecting their fourth child together, less than a year after welcoming Baby No. 3.
The couple shared their big news Monday on social media, revealing that their new baby is due to arrive in January 2024.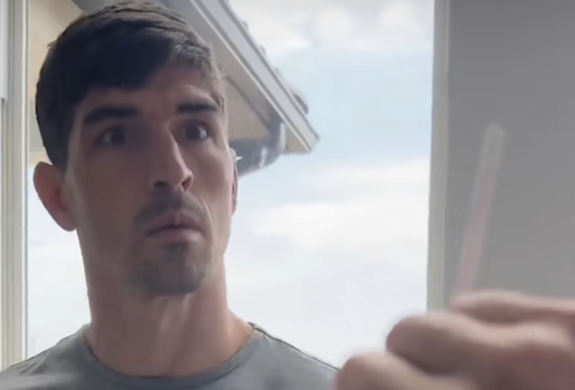 "New addition coming January 2024," Jessica wrote. "We're probably just as surprised as you are! Can't wait to hold you, little one."
In the video posted to Instagram, Jessica shows Cody a positive pregnancy test, letting them know that they'll soon have four babies under four.
"I knew it! I told you, and you said it was too soon. And I knew it!" Jessica tells a very shocked Cody.
The video later cuts to the family seeing the baby in an ultrasound.
As fans may remember, Cody and Jessica met in 2017 on Season 19 of 'Big Brother' and the couple went on to win The Amazing Race in 2018. Later that year, they tied the knot…and they've been busy making babies ever since.
Cody and Jessica welcomed their first child together, daughter Maverick, in 2019. Their second daughter Carter arrived in 2020, and in June 2022, Cody and Jessica celebrated the birth of their third child, daughter Atlas.
The next Nickson baby will be Jessica's fourth child and Cody's fifth, as he also has daughter Paisley from a previous relationship.
On Tuesday, Cody posted a carousel of photos featuring Jessica, telling followers he wanted to give his wife "the most appreciation" for being pregnant every year the couple has been together.
" … She absolutely wants to feel normal again, like she can have her body just to herself, but she is also extremely dedicated to growing our family and making the sacrifices to continue to do so," he wrote.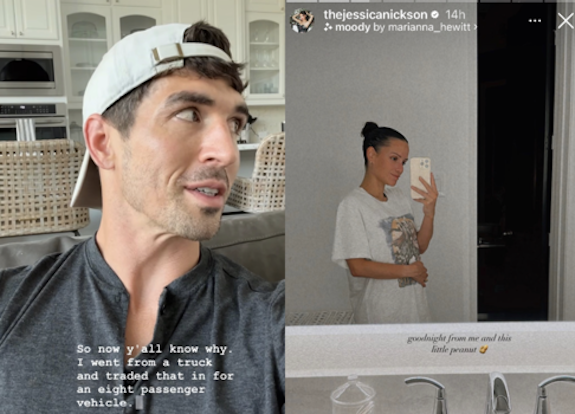 "We love her so much for it, I couldn't imagine life without her, raising this family without her, God gave me and the kids the perfect wife and mother," Cody added. "We love you @jessicanickson."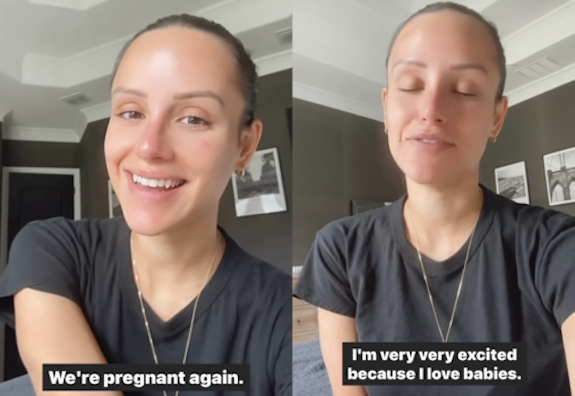 On his Instagram Story, Cody seemed to confirm that he and Jessica are popping out babies on the reg due to their religious beliefs. Cody revealed this while responding to a follower who had congratulated him and Jessica on creating "more Christian conservative babies."
"We are the most underserved, ridiculed population, but also the fastest growing," Cody replied. "I think all of us Christians feel a duty to being fruitful as the Lord puts it, and make sure good people continue to exist in the world.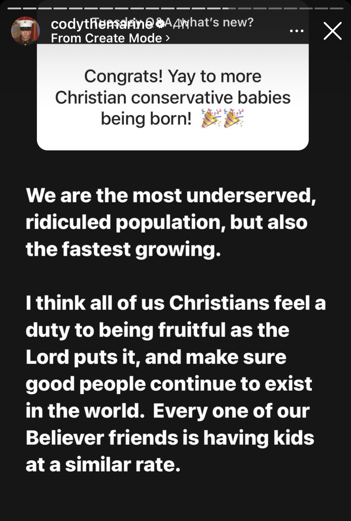 "Every one of our Believer friends is having kids at a similar rate," he added.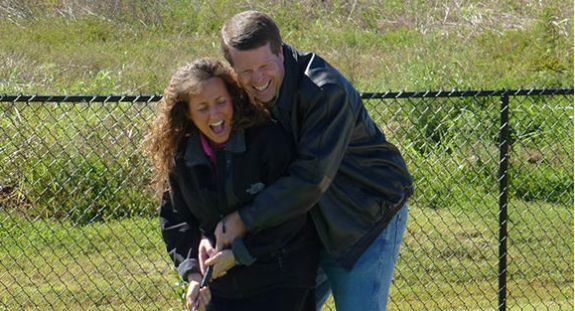 RELATED STORY: 'The Challenge' Baby! Amber Borzotra & Chauncey Palmer Welcome Their First Child
(Photos: Instagram)