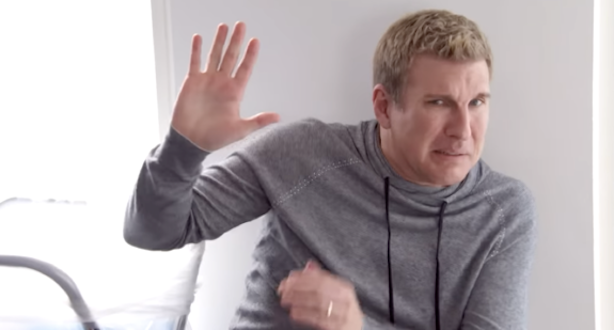 Todd Chrisley is hoping to serve out his prison sentence for tax evasion and fraud crimes at home, his attorney says, but things are not looking promising for the Chrisley Knows Best star.
Days ago, Todd's kids Savannah and Chase alleged Todd and wife Julie were living in "inhumane conditions" as they served their prison sentences, and attorney Jay Surgent claimed Todd was being mistreated in prison because of his "celebrity status." Now the attorney shared that Todd filed to serve the remainder of his prison sentence on home confinement, a request that was denied and is now under internal review, People reported.
Todd's attorney claimed his petition was denied unfairly, given that the person in charge of processing it didn't want to do it.
"[Todd] submitted it, but the person that was administrating it and was in charge of processing it, decided that she didn't want to do that," Jay told People. "She decided not to do it. And then, the time period for the application expired, so he wasn't given due consideration with reference to being admitted to home confinement or taken advantage of some type of a probationary program."
The attorney challenged the reasoning for the denial of Todd's request.
"It's very, very unfortunate, and that matter is now being investigated internally, and we feel as though there was no reason why it should have not been processed, even in light of his prison term," he told People.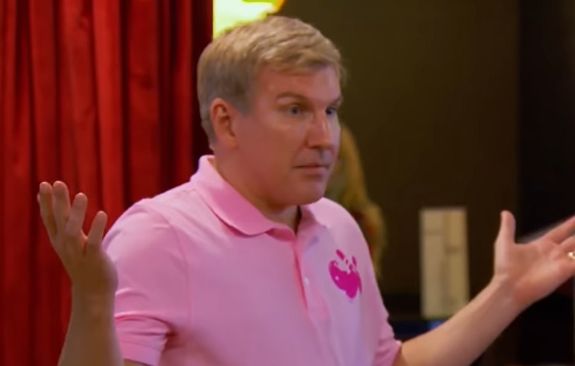 The request was filed under the Coronavirus Aid, Relief, and Economic Security Act (CARES Act), which was enacted in March 2020 in response to the COVID-19 emergency and included a provision for the Federal Bureau of Prisons to grant home confinement to inmates at high risk of infection. The National Association of Criminal Defense Lawyers website lists the criteria an inmate must meet to be granted home release, including being at least 60 years of age, having COVID-19 risk factors, and serving at least 50% of their sentence.
(Todd is currently only 54 years old and has only served six months of his 12-year sentence, which amounts to only about 4% of his sentence.)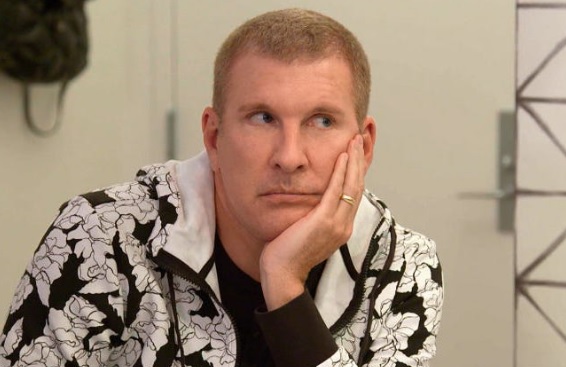 Following the federal government's ending of the COVID-19 emergency earlier this year, the home confinement program was ended in June, but a rule was enacted to allow inmates placed under home confinement to serve out the remainder of their sentences at home.
As The Ashley previously reported, Todd is currently serving his sentence at Federal Prison Camp Pensacola in Florida, while Julie is serving seven years at Federal Medical Center (FMC) Lexington in Kentucky. The couple filed appeals to their sentences in December.
"11th Circuit Court of Appeals can reverse the district court, or they could remand the case back for hearings that should have been held that were not held during the course of this trial," Jay told People about the next steps in the appeal.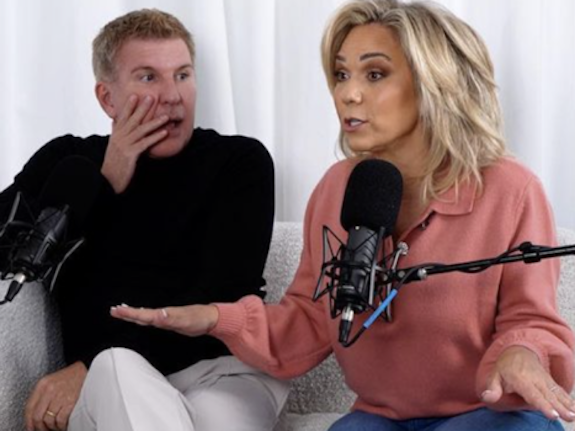 The attorney alleged that the Chrisleys did not receive a fair trial and are receiving unfair treatment in prison.
"We argued very vigorously that their constitutional rights have been violated, and that they basically were not given a fair hearing," he told People. "It's all in black and white actually. And their living conditions, both of them, he in Pensacola, she in Lexington, Kentucky, it's an absolute ridiculous situation.
"Not that we're saying that they deserve special treatment because they're celebrities. They don't. What we're saying is that they, along with other inmates, deserve better treatment."
RELATED STORY: Attorney for Todd Chrisley Says Todd Has Been Subjected to Unwanted Photography, Destroyed Mail & More While in Prison Due To His Celebrity Status
(Photos: USA Network)