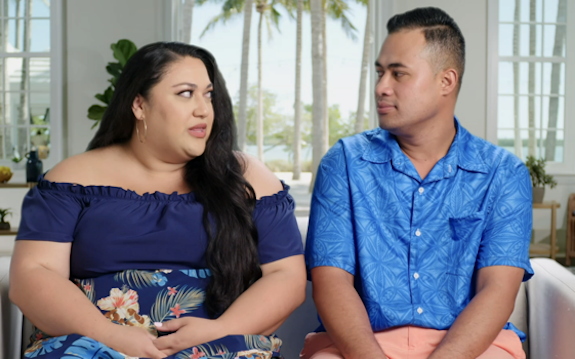 TLC's 90 Day: The Last Resort premiered this week with former 90 Day Fiance couple Kalani Faagata and Asuelu Pulaa entering the resort with the goal of rehabbing their troubled relationship, but not before revealing shocking details of their mutual infidelity.
Kalani and Asuelu, who have never shied away from exploiting sharing their marital issues with fans, claimed on Monday's series premiere that they wanted to work on their problems for the sake of their children. That "work" began shortly after 'The Last Resort' couples arrived as the respective pairs sat down for a group therapy session, where Asuelu revealed details of his infidelity. Kalani, meanwhile, that Asuelu had given her permission to cheat via a "hall pass," and that she had taken it.
Viewers were shocked (and, to be honest, pretty grossed out) when Kalani revealed how she found out that Asuelu had gotten down with another woman.
According to Kalani, Asuelu initially told her that he had kissed someone during a night of partying and drinking in Samoa.
" … How I found out [he cheated] was he was FaceTiming me and he stuck his tongue out and his tongue was white and he was like, 'What is this?' and I was like, 'That's a yeast infection– you have thrush,'" Kalani overshared said.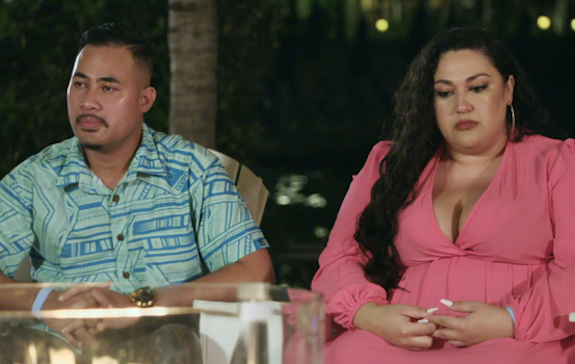 "There's only certain ways you can get it. You either kiss someone [on the mouth] or you kiss someone down there. But he said it was just a mouth kiss."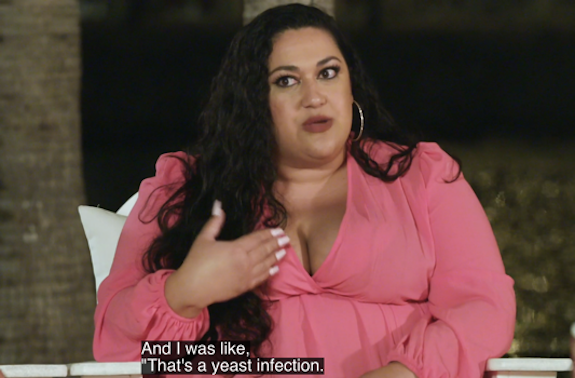 " … Then he came home [from Samoa] and I told him to please tell me the full truth," she continued. "Then he disclosed that someone had offered to give him a blowjob and he accepted it."
After learning of her husband's infidelity, Kalani said she told Asuelu their marriage was "a wrap," to which he offered up a "hall pass" allowing Kalani to kiss someone if she wanted to. Though Asuelu admitted he only offered up the hall pass to Kalani because he didn't believe she would use it, Kalani proved him wrong and cashed it in, much to his dismay.
"I don't understand how someone can tell you you can do something and you do it and then they're upset," she said. "You gave me a hall pass, I took it."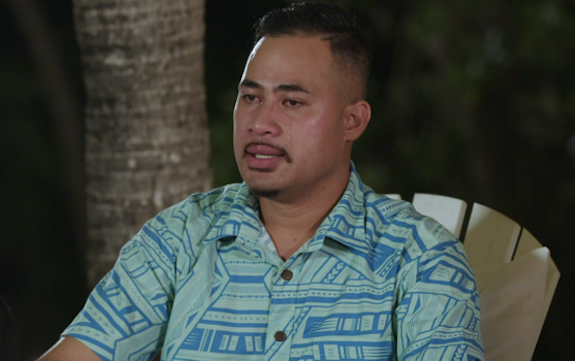 At this point, things become emotional in the group therapy session as Kalani shares her longstanding frustration with Asuelu, whom she reminds the group met her when she was still a virgin and almost 29 years old.
" … I trusted him and I loved him and I gave him literally everything," she explained.
Shortly after the couple is commended for showing "total honesty" during the therapy session, Kalani goes on to drop an even bigger bombshell–– one that even Asuelu didn't see coming.
"I wanted to come here to fully come clean to [Asuelu]," she said. "I was waiting for therapy to tell him. Asuelu offered to let me kiss someone, so I got to know this other guy. We did kiss each other. It escalated further to oral sex and then after that, it escalated into actual sex."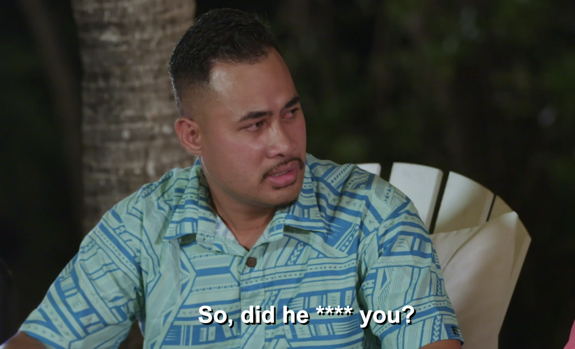 An emotional (and seemingly stunned) Asuelu proceeds to tell the group that he saw Kalani texting hall pass guy earlier that day, despite the two having allegedly "broken up." Asuelu argues that, unlike Kalani, he hasn't kept in contact with any of his thrushy side piece(s), which has him concerned about how serious the connection really is between Kalani and hall pass guy.
Kalani admits she wants to make her marriage work but has "conflicted feelings" over the whole situation. As the therapy session comes to an end and the pair head back to their villa, their heated discussion continues, with Kalani accusing Asuelu of never apologizing to her for his initial cheating. Asuelu assures Kalani he loves her and their "little family" and she admits she's still hopeful they can build from this situation and move on.
Before doing so, however, Asuelu decides to ask Kalani how his skills in the bedroom compare to those of hall pass guy, to which Kalani accuses him of being selfish in basically all facets of life.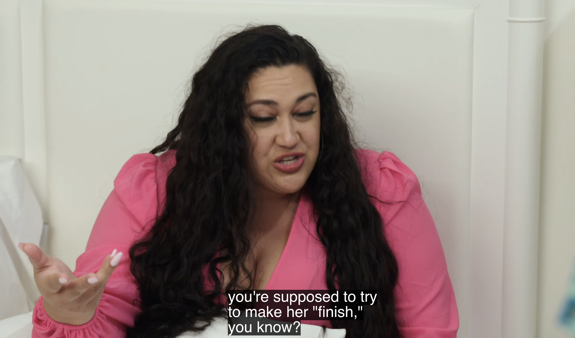 Kalani claims Asuelu still isn't understanding why she's so upset and the episode ends with a bit of a cliffhanger as she considers who she wants to be with– her husband or hall pass.
New episodes of "90 Day: The Last Resort" air Mondays on TLC.
RELATED STORY: Police & Ambulance Respond After "90 Day Fiance" Star Angela Deem & Friend Get Into Physical Fight in Lobby of NYC Hotel
(Photos: TLC)