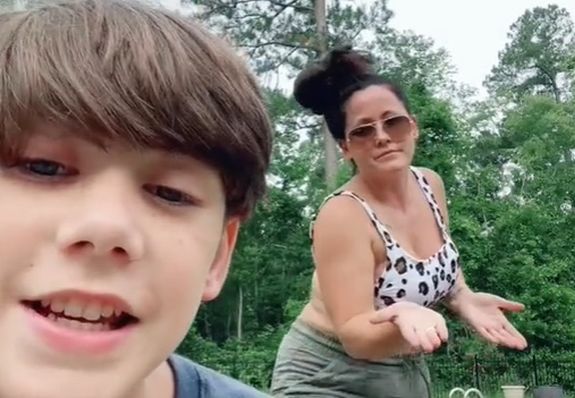 Jenelle Evans' teenage son Jace is home after running away from his school on Tuesday, but new details coming in from the police incident report state that authorities were able to find the 14-year-old thanks to the Snapchat location on his phone being turned on.
This, of course, directly contradicts the explanation the fired Teen Mom 2 star gave TMZ on Tuesday regarding Jace running away. As The Ashley previously reported, Jenelle claimed that "Jace got in trouble at school and we decided to take his phone away and that's when he decided to run off…This is a teenage boy being a teenager mad that we decided to take his phone away."
However, according to the police incident report, it appears that Jace had his phone on him when he bolted from his middle school.
"During the report, as the Brunswick County Sheriff's Dept. was gathering information, one 911 caller stated that their child, who is friends with Jace, followed him on Snapchat," The Sun reported on Wednesday. "Police were able to determine the former 'Teen Mom' star's son was hiding behind his school in the trees due to his Snapchat location."
Jace reportedly ran from his school on foot after his stepdad David Eason arrived to pick him up. He disappeared into the woods near the school, causing his principal to call 911. Eventually, search dogs were sent out to look for him.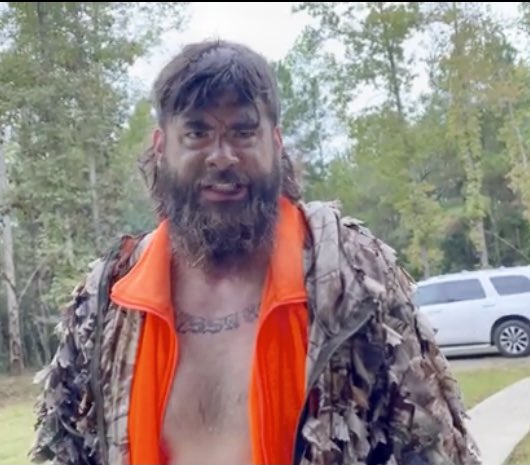 In a rant posted to Instagram on Tuesday after Jace was found, David claimed he nearly got "heat stroke" from looking for Jace for hours in the woods. The police incident report obtained by The Sun confirmed that David had, indeed, been looking for Jace in his SUV.
In his Instagram rant, David claimed that he and the principal were the first people to go looking for Jace.
"I'm the first one that ran after his ass to try to find him…Don't come on here trying to tell me what the f**k you think is going on. Please. I do all the f**king work around here, I take care of everything around here, and if you think I don't just because of something someone might tell you when they're mad, you're f**king WRONG."
Jenelle and David have been having "marital issues" for the last week or so, with Jenelle even recently accusing David of stealing her debit cards. However, in her statement to TMZ on Tuesday, Jenelle insisted that Jace running away had "absolutely nothing" to do with their fighting.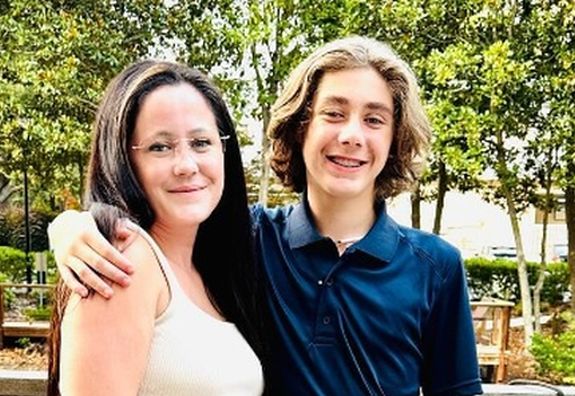 "We do not argue in front of our children or fight in front of our kids," Jenelle said.
UPDATE! On Wednesday, Jenelle took to Instagram to deny the claim made in the police report.
"My son was not found 'because of Snapchat,'" Jenelle wrote. "There are lots of rumors going around about what happened. I would like to take this time to give my son privacy and appreciate if the public would do the same. Thank you."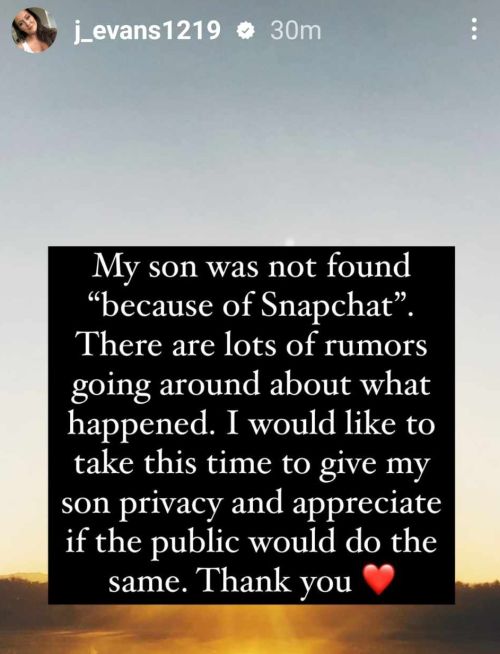 "
RELATED STORY: Jenelle Evans' Son Jace Found Safe After Being Reported As a Missing Runaway; Jenelle Says Jace Didn't Leave Due to Her & David Eason's Fighting
(Photos: Instagram; Facebook)