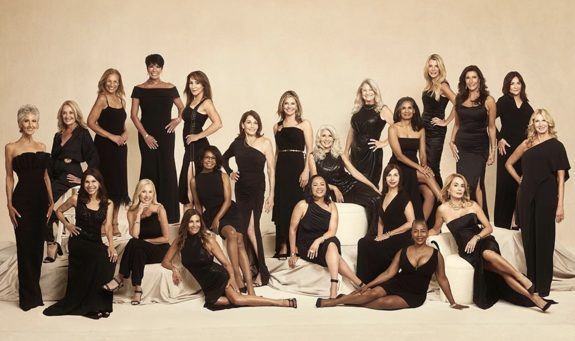 The Golden Bachelor, the much-anticipated–- by The Ashley, if no one else!–- Bachelor spinoff for senior citizens, premieres next month, following 72-year-old widower Gerry Turner of Indiana as he is given a second chance at love with 22 singles over the age of 60.
This week, People revealed the full lineup of 'Golden Bachelor' ladies who will be making their way to the Bachelor Mansion for a chance at love with the retired restauranteur, who's looking for a "high-energy" partner that ideally plays pickleball or golf.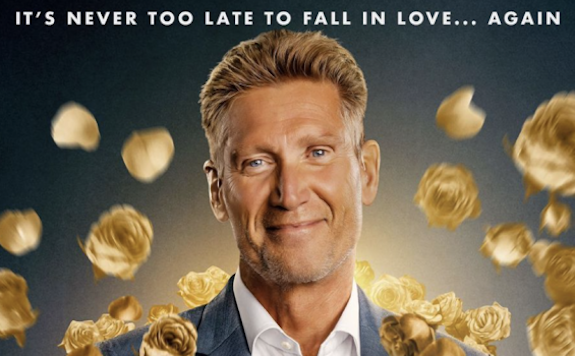 Meet the 22 single seniors hoping to snag Gerry's heart below!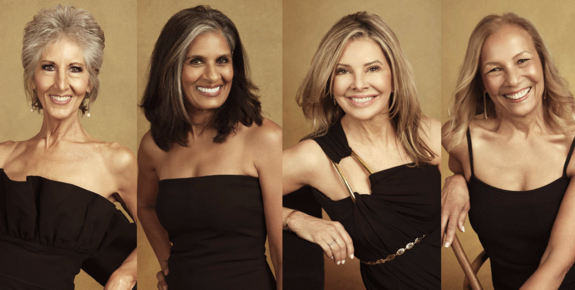 Patty (70): A retired real estate professional from Durham, North Carolina. Fun Fact: Patty is an avid sailor and happens to be the mom of Season 25 'Bachelor' Matt James.
Marina (60): An educator from Los Angeles. Fun Fact: Marina has three master's degrees.
Nancy (60): A retired interior designer from Alexandria, Virginia. Fun Fact: Nancy is a huge Bruce Springsteen fan.
Peggy (69): A dental hygienist from East Haven, Connecticut. Fun Fact: Peggy describes herself as a go-karting enthusiast.

Anna (61): A retired nutritionist from Summit, New Jersey. Fun Fact: Anna dives with sharks– cageless.
April (65): A therapist from Port St. Lucie, Florida. Fun Fact: April has a hidden tattoo of her nickname, "Presh."
Ellen (71): A retired teacher from Delray Beach, Florida. Fun Fact: Ellen idolizes Michelle Obama.
Susan (66): A wedding officiant from Aston, Pennsylvania. Fun Fact: Susan dreams of having lunch with Kris Jenner, whom she bares a striking resemblance to!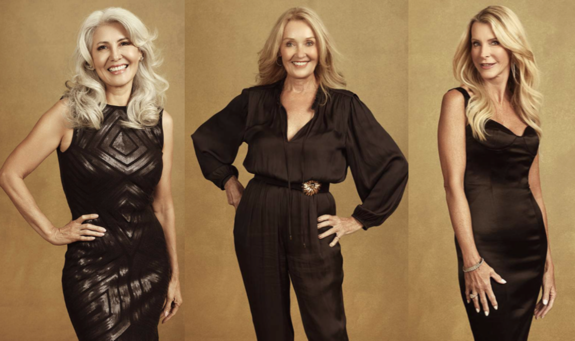 Edith (60): A retired relator from Downey, California. Fun Fact: Edith is building an ADU (tiny home) in her backyard and she is the project manager.
Christina (73): A retired purchasing manager from Sierra Madre, California. Fun Fact: Christina attended her first concert in 1964, where she she saw The Beatles perform live.
Joan (60): A private school administrator from Rockland, Maryland. Fun Fact: Joan enjoys dancing after a couple glasses of wine.

Natascha (60): A "pro-aging" coach & mid-life speaker from New York City. Fun Fact: Natascha wants bell bottoms to make a comeback.
Renee (67): A former Chicago Bears NFL Cheerleader from Chicago. Fun Fact: Renee really wants to meet Harry Styles.
Kathy (70): A retired educational consultant from Austin, Texas. Fun Fact: Kathy has traveled to three continents and hopes to visit all seven.
Sandra (75): A retired executive assistant from Doraville, Georgia. Fun Fact: Sandra loves football and is a fan of all 32 NFL teams.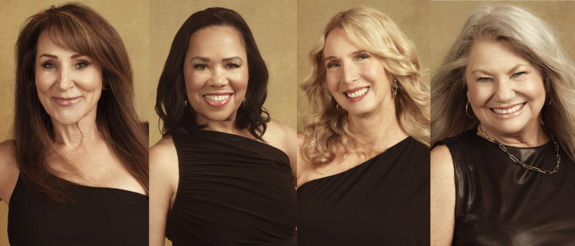 Faith (60): A high school teacher from Benton City, Washington. Fun Fact: Faith has a horse named Liberty, whom she enjoys riding through the mountains.
Maria (60): A health & wellness director from Teaneck, New Jersey. Fun Fact: Maria's favorite indulgence is a glass of 100-year-old Grand Marnier.
Jeanie (65): A retired project manager from Estill Springs, Tennessee. Fun Fact: Jeanie is a certified scuba diver.
Pamela (75): A retired salon owner from Aurora, Illinois. Fun Fact: Pamela is a big fan of Judge Judy.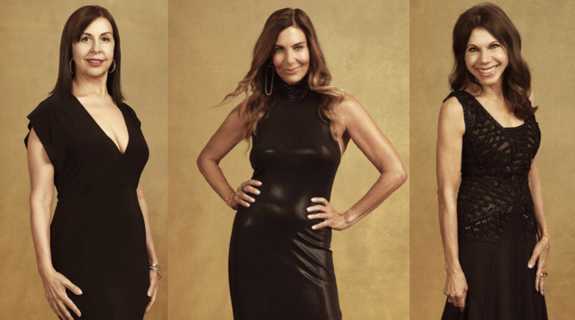 Sylvia (64): A public affairs consultant from Los Angeles. Fun Fact: Sylvia loves any excuse to throw on a costume.
Leslie (64): A fitness instructor from Minneapolis, Minnesota. Fun Fact: Leslie is a former aerobics champion.
Theresa (69): A financial services professional from Shrewsbury, New Jersey. Fun Fact: Theresa enjoys singing in her car alone.
'The Golden Bachelor' premieres September 28 at 8 p.m. ET on ABC.
RELATED STORY: Josh Seiter Reappears on Social Media, One Day After He Was Reported to Have "Died"; Claims to Have Been "Hacked"
(Photos: ABC; Instagram; YouTube)