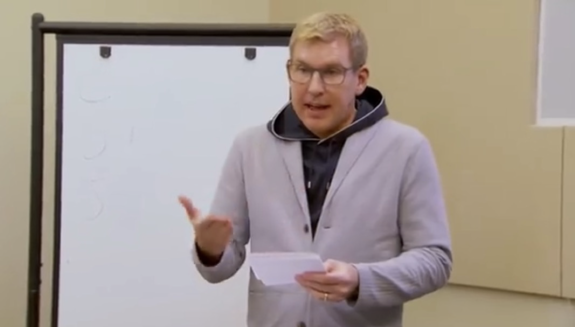 Professor Todd Chrisley is in the big house.
On this week's episode of her Unlocked podcast, Savannah Chrisley revealed that her dad has been teaching a variety of classes while behind bars, including a course on finance.
"Dad's definitely taught some classes, too," Savannah said on her podcast. "Trauma is one of them. I think another one was a financial class, which, how ironic?"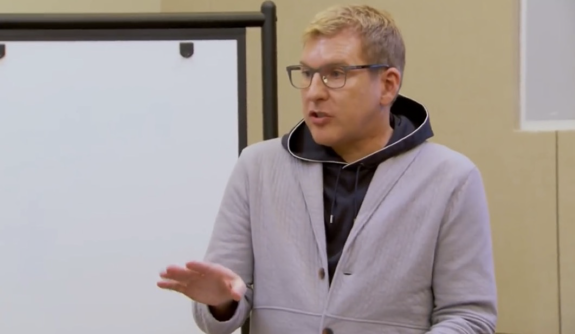 "Our whole system is out of whack," Savannah added. "Nothing makes sense."
As The Ashley has previously reported, Todd and his wife Julie Chrisley were sentenced to federal prison in November for tax evasion and bank fraud crimes, with Todd receiving 12 years behind bars and Julie sentenced to seven.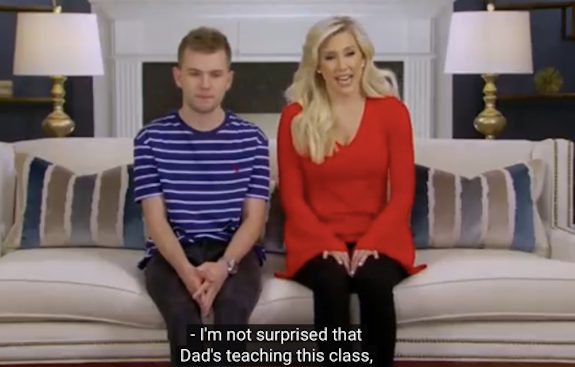 The Chrisley Knows Best couple's sentences were recently reduced for good behavior and for participating in certain prison programs and activities.
According to Us Weekly, both Todd and Julie are benefiting from the First Step Act, which was created to help prisoners reacclimate into society by taking and/or teaching classes behind bars. By doing this, inmates are also able to shorten their prison stay.
"That's what mom and dad's reductions were– good time credits. FSA credits," Savannah explained this week. "They get 15 days off for every 30 they spend [teaching or learning]. Something of that nature."
Savannah said her mom, Julie, has also stepped up to share her knowledge behind bars, noting a real estate class the "overachiever" has taught during her prison stay.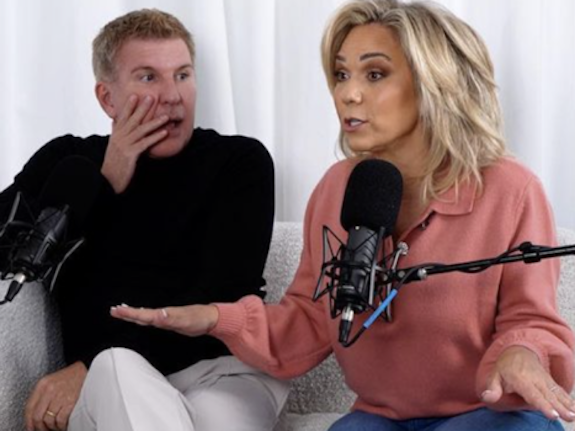 "She's got all these certificates from teaching and completing classes and all these things," Savannah said.
As of now, Todd has been able to knock two years from his stay, while Julie has reduced her time behind bars by 14 months. Julie's new release date is October 19, 2028; Todd is now scheduled to be released January 22, 2033.
RELATED STORY: Savannah Chrisley is Accused of Using Her Sister Lindsie As "Her Punching Bag" After Savannah Claimed She No Longer Speaks to Lindsie
(Photos: USA Network)