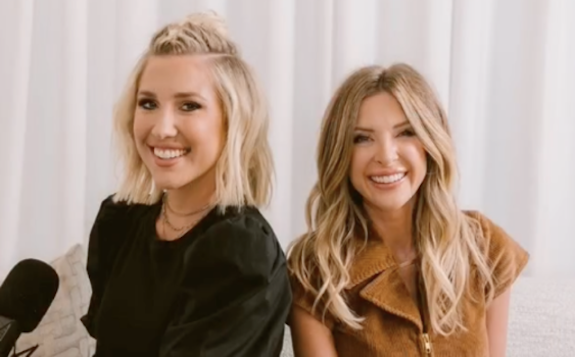 Another day, another Chrisley conflict.
Former Chrisley Knows Best star Lindsie Chrisley is firing back after her younger sister Savannah Chrisley revealed last week that the two are no longer speaking to each other, claiming their relationship has always been tense. Lindsie— through her attorney— also claimed that Savannah is using her as a "punching bag" because the younger Chrisley currently has so much on her plate.
Savannah spoke about her and Lindsie's estrangement last week on Nick Viall's Viall Files podcast. During the episode, the 26-year-old claimed she and Lindsie were back on the outs, despite the two seemingly making amends months before their dad, Todd Chrisley, and Savannah's mom, Julie Chrisley, reported to prison for tax evasion and fraud crimes.
"[Lindsie] and my oldest brother [Kyle Chrisley] from my dad's first marriage, my mom always treated them as they were hers," Savannah said. "The didn't necessarily treat her the same."
In response to Savannah's comments, Lindsie's attorney, Musa Ghanayem, shared a statement with People, noting that Lindsie has "no ill will" towards Savannah. He also suggested that Savannah is insulting Lindsie because she's overwhelmed by her current role as guardian to her younger siblings.
"Savannah is in a tough spot. Everything's changed, right? She's got Chloe [and Grayson]," Musa stated, acknowledging Savannah's role as the primary guardian of her younger siblings while their parents are behind bars. "She's dealing with a lot and it doesn't surprise me that she's lashing out at Lindsie."
As The Ashley previously told you, while Lindsie was estranged from her father and the rest of the Chrisley family for years, she stood by her dad and stepmom in 2022 as the couple were found guilty and convicted of their crimes, even taking the stand during the June trial in support of her father.
In October 2022, Lindsie reunited with her father, stepmom and Savannah for an episode of Todd and Julie's Chrisley Confessionals podcast, during which the family opened up about their past estrangement from Lindsie.
Lindsie's attorney went on to claim that despite his client having reconciled with her father, her "mindset" hasn't changed, and she still doesn't want to "deal with any of the drama."
"[Lindsie is] Savannah's punching bag this week," he continued.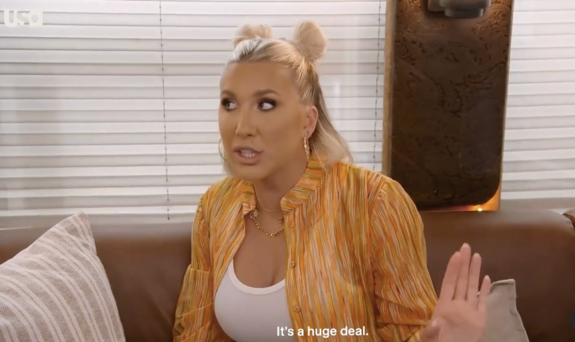 "She's really young-– young to be dealing with all this and there's no doubt about it," he claimed. "Because nothing she's saying is based in fact, right? It's got to be based out of anger and frustration and many different types of frustration."
Lindsie's attorney insists there is "no ill will" on Lindsie's part and that his client is "doing great" and "moving forward."
Savannah has yet to respond publicly to the statements made by Lindsie's attorney.
RELATED STORY: Todd & Julie Chrisley Get Years Knocked Off Their Prison Sentences; Their Attorney Calls Them "Model Incarcerated Individuals"
(Photos: Instagram; USA Network)