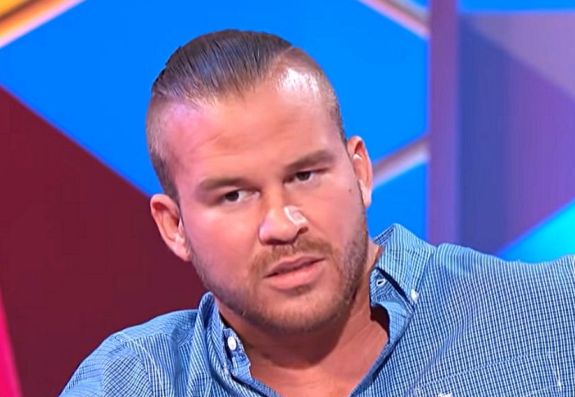 Former Teen Mom 2 dad Nathan Griffith has pleaded guilty to a charge of "Attempted Battery by Strangulation."
Starcasm broke the news that the baby daddy (and former soulmate) of Jenelle Evans signed a Guilty Plea Agreement on September 14 in a Clark County, Nevada, courtroom. Although the charge— which stems from an incident from July in which Nathan assaulted his sister, Heather Griffith, by choking her and threatening to kill her—is listed as a Felony/Gross Misdemeanor, Nathan agreed to have it treated as a felony.
As The Ashley previously reported, Nathan was initially charged with "Felony Battery by Strangulation." In the agreement, that was taken down to the "Attempted Battery by Strangulation" charge. In order to be released on bail back in July, Nathan was required to have "high-level electronic monitoring" by Nevada's Pretrial Compliance Unit. (Nathan was given the highest level of monitoring that the state offers.)
Although Nathan received a "satisfactory" progress report on July 15 from the PCU, he was given an "unsatisfactory" report on September 3.
In his guilty plea agreement, the State agreed to release Nathan from the Pretrial Compliance Unit monitoring, and to dismiss all of Nate's other charges from the original criminal complaint, as soon as Nathan pleaded guilty and had been sentenced.
Nathan also had to agree to forfeit any weapons he had that were associated with the case.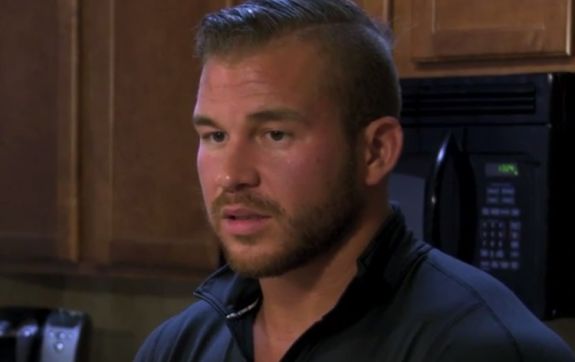 The State is allowing Nate's case to be moved to Veteran's Court, as Nathan served in the U.S. Marines Corp.
According to its website, the Veterans Treatment Court (VTC) program "is designed to confront and treat the substance abuse and mental health issues which contribute to the criminal behavior of Veterans Court participants."
Veterans referred to this court usually have substance abuse, military trauma or mental health issues, and are at substantial risk to reoffend without intervention. However, most candidates for Veterans Court have to be free from violent offenses, which Nate is not.
The State is also agreeing to the possibility of deferred adjudication, stating that Nevada Probation Guidelines will allow Nathan to avoid a formal conviction on his record (and possibly have this charge expunged from his record), provided he completes the requirements of his probation, which were not disclosed at this time.
According to Starcasm, the guilty plea agreement that Nathan signed requires him to appear at all court hearings; be in contact with the Department of Parole and Probation as requested; comply with the Veterans Court treatment program, and stay out of trouble. The agreement specifically states that Nathan is forbidden from catching new charges for things like DUI or reckless driving, or anything more-serious than a minor traffic violation.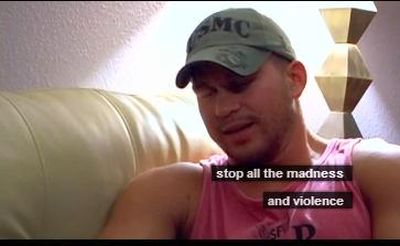 Should he pick up any new charges— or fail to follow through with his other commitments— the State will ask that Nathan be sentenced and jailed for the Attempted Battery by Strangulation crime he pleaded guilty to.
"I am pleading guilty, including the use of any prior convictions I may have to increase my sentence as an habitual criminal…" the guilty plea agreement Nathan signed states.
He also acknowledged that it's up to the Court if his offense will be treated as a felony or gross misdemeanor. If the Court treats it as a felony, and Nathan fails to follow the conditions set for him, he could be incarcerated in Nevada State Prison for a minimum term of one year, but not more than four years. (He could also be fined up to $5,000.)
Should the Court regard the crime as a gross misdemeanor and Nathan screws up, he could get placed in county jail for up to 364 days and fined $2,000.
Staying out of trouble may not be easy for the former 'Teen Mom 2' dad. Just weeks before his arrest for his attack on his sister, Nate was hauled off to jail in Miami Beach, Florida, for DUI, refusing to have his blood alcohol level tested, and for driving with a knowingly suspended license. This is just one of many DUI and alcohol-related offenses Nathan has been arrested for over the past 10 years.
In February, Nathan was charged with committing "Domestic Battery by Strangulation" for an attack on a girlfriend in Palm Beach County, Florida. (He was dating this girl while "on break" from his marriage to May Oyola.) His charges for that incident were dismissed, due to the victim being "uncooperative."
Earlier this month, Nathan revealed that he and his wife May had gotten back together and moved to Las Vegas.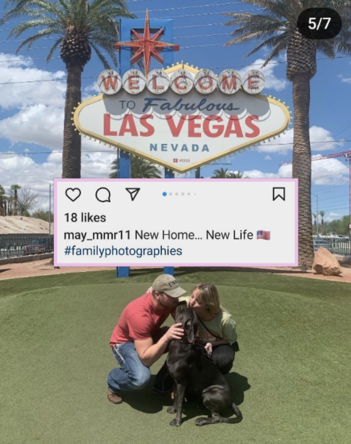 Nathan is not permitted to have any contact with his sister– who also lives in Vegas. A no-contact order has been put in place until at least November 15.
Nate's next court date will be for a probation status check on December 14.
RELATED STORY: EXCLUSIVE! Jenelle Evans Faces Off In Court With Mom Barbara Evans Over Restraining Order: Here's What Happened
(Photos: MTV; Instagram)