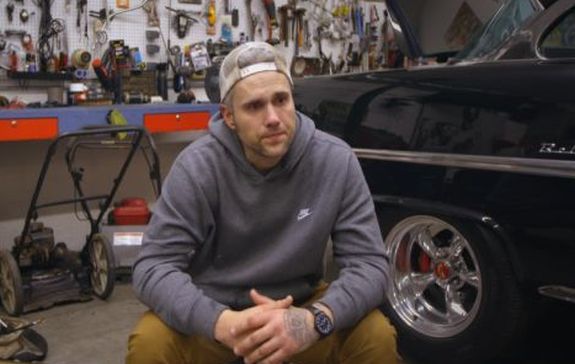 Teen Mom fans were delighted on Monday when troubled dad Ryan Edwards posted a new photo to his Instagram account, showing him with his teenage son Bentley on the golf course. Ryan— who is currently living in a halfway house while on furlough from jail— is seen smiling, looking healthier and happier than fans have seen him in a long time.
Fans noticed Ryan looked put-together… but they also noticed that the Teen Mom: The Next Chapter dad had randomly blurred out one of his hands, using Microsoft Paint to put a red marking over the top of his hand.
After the photo made its rounds on 'Teen Mom' Instagram pages, fans wondered in the comment section why Ryan randomly decided to (poorly) hide his hand.
The Ashley's sources have told her the reason and revealed what's under the red Microsoft Paint scrawling.
View this post on Instagram
According to a source close to Ryan's current girlfriend, Amanda Conner, (whom he met in rehab) Ryan recently got a new tattoo that is very NSFW, prompting him to want to hide it in the happy photo with his son.
"He knew the public would give him a ton of s**t for it," the source told The Ashley.
The tattoo was done earlier this month and Ryan has been seen around town sporting it.
The Ashley is going to attempt to describe the tattoo in a non-trashy way (which is pretty much impossible.) Basically, the tattoo run longways above Ryan's knuckles and shows two fingers that are bloody due to, um, having had some "hand sexy time" with a girl who was having a visit from "Aunt Flo." Ryan's own finger is also incorporated to signify a specific "hand sexy time" act that involves placing fingers into two parts of the female body.
Please hold while The Ashley pours various household cleaners into her eyes….
If you really want to see the tattoo, click here.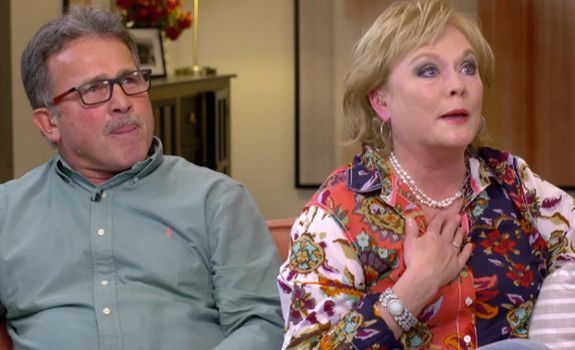 Ryan's new galpal also favors sexually-themed hand tattoos. She posted a photo to her Instagram account last month showing a tattoo she got of the male anatomy that goes across two of her fingers.
There's no word yet if producers will make Ryan cover the tattoo or blur it out when he appears in scenes of the next season of 'Next Chapter.'
RELATED STORY: 'Teen Mom' Star Ryan Edwards Reveals His April Drug Overdose In His Truck Was "On Purpose"
(Photos: MTV)