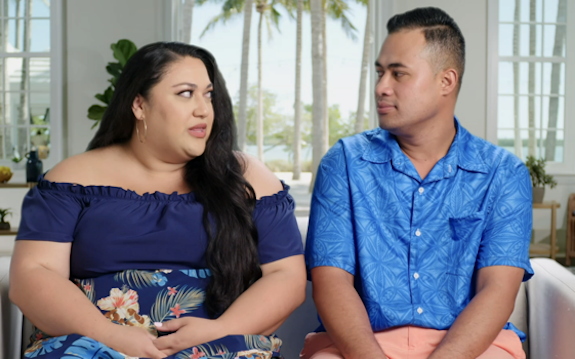 Trigger Warning: This story contains mentions of sexual assault.
The marriage between 90 Day Fiance couple Kalani Faagata and Asuelu Pulaa has officially gone kaput.
On the latest episode of 90 Day: The Last Resort, Kalani admitted to Asuelu that she wanted a divorce, after telling him that Hall Pass Guy, aka Dallas, had traveled to Key West to visit her while the two of them were supposed to be focusing on repairing their marriage at the retreat.
Kalani shared this news after revealing on the "90 Day Fiance" spinoff that her husband had been unfaithful throughout the duration of their relationship– approximately a dozen different times, she claimed.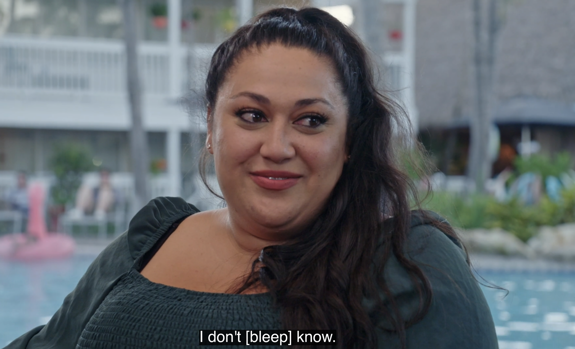 As viewers may recall, following his latest affair, Asuelu "allowed" Kalani a hall pass to kiss another man, whom Kalani ultimately had sex with and remained in contact with until arriving at the marriage retreat. Kalani blocked Hall Pass Guy Dallas in an effort to focus on fixing her marriage, but after seeing Asuelu suspiciously deleting DMs and texts on his phone at the retreat, Kalani unblocked Dallas and the two reconnected. (She also confirmed that they had sex during his surprise visit.)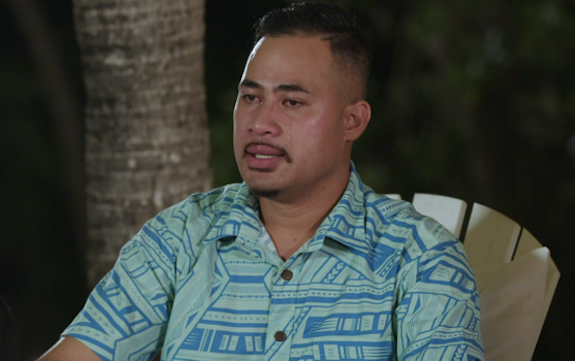 On Monday's episode, Kalani came clean about everything to Asuelu in an emergency therapy session, during which she tearfully told her husband it was just "too late" to attempt to repair what he had done to her.
After confirming that divorce was what Kalani wanted, Asuelu packed his things and vowed to co-parent their two sons, Oliver and Kennedy, together.
Despite the tumultuous marriage the two have had, Asuelu and Kalani shared a hug following their emotional therapy session.
"The sooner we divorce, the better for the kids," Kalani told cameras. "There's just nothing more that can be done. Like, I've given up, I just hope that he can deal with everything and move forward with all of us."
Rumors of Kalani and Asuelu's split first began swirling in March 2022 following an episode of 90 Day Diaries, in which the pair got into a heated fight on-camera, ending with Asuelu blocking Kalani on social media.
A few months later in June, Asuelu shared on social media that he was single; however, the two never issued an official statement on their split and went on to film "90 Day: The Last Resort" in late 2022/early 2023.
Just weeks ago, Kalani seemingly accused Asuelu of sexual assault and impregnating her against her will after allegedly receiving hate mail– as well as death and rape threats– in response to comments made on "90 Day: The Last Resort." Kalani told fans her pregnancy with her older son Oliver was planned, despite some fans believing she got pregnant after a one-night stand with Asuelu. She then went on to insinuate some shocking claims against her soon-to-be ex-husband.
"I had a second baby because I was held down," she shared on Instagram. "He apologized for that, and the other times I was [sexually assaulted]– it's recorded."
RELATED STORY: "90 Day Fiance" Star Kalani Faagata Shares Her Thoughts On Cheating, Strip Clubs & Why Being Raised Mormon Ruined Sex For Her
(Photos: TLC; Instagram)