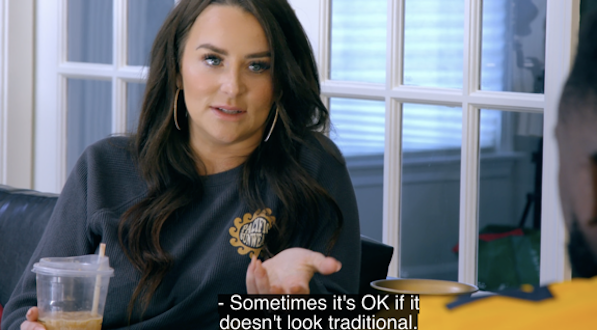 From getting a new boo to getting a J-O-B, it's been another busy week for the stars/former stars of the 'Teen Mom' franchise! In an effort to bring you up-to-date on the latest Teen Mom OG and Teen Mom 2 news, The Ashley brings you the Teen Mom News Pile.
Here are some of the major (and minor but interesting) 'Teen Mom'-related things that happened over the last few days…
Ryan Edwards Gets Snapped By Paps Walking With His Halfway House Honey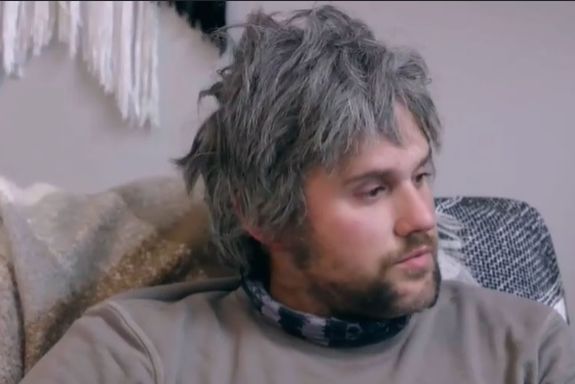 Ryan is keeping busy post-rehab— and apparently getting busy with a girl he met at while in rehab.
A few days ago, The Sun broke the news that the 'Teen Mom' dad is dating a sobriety- and legally-challenged mother named Amanda Connor. After the news broke, Ryan— who is now staying at Oasis, the rehab's halfway house— posted and deleted a photo of Amanda riding on the back of his motorcycle.
"They met and started seeing each other at rehab. He doesn't take anyone on his bike unless it's a [romantic] thing. No friends [are allowed]," The Sun's source stated.
Ryan and Amanda have been seen hanging out together around town, hanging out at a nearby pool, and going out to eat together.
Like Ryan, Amanda has struggled with substance abuse— and staying on the right side of the law. The Ashley was able to locate fourteen different mugshots for Amanda, most of which were for drug-related arrests. Her most-recent arrest came on August 19, when she was busted for have drugs for resale, possession of controlled substance, possession of drug paraphernalia, and contraband in penal institution.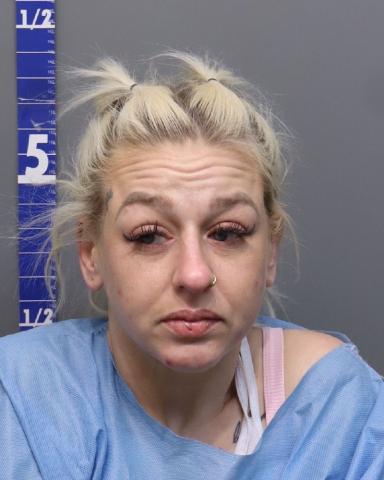 That arrest came after she was furloughed to CADAS rehab on July 13. She was in the CADAS rehab at the same time Ryan was, and completed her treatment on August 17. Two days later, she was busted for the drug charges.
All of those charges from August 19 have since been dismissed by the District Attorney, though.
While he's at the halfway house, Ryan is required to participate in a variety of programs, including the facility's Intensive Outreach Program and be drug-tested regularly. He is also required to attend Narcotics Anonymous (NA) meetings, and several other specific meetings each week. Halfway house residents are encouraged to refrain from entering into new relationships during their stay there.
Leah Messer Gets An Actual Job– And Jenelle Evans Comments On It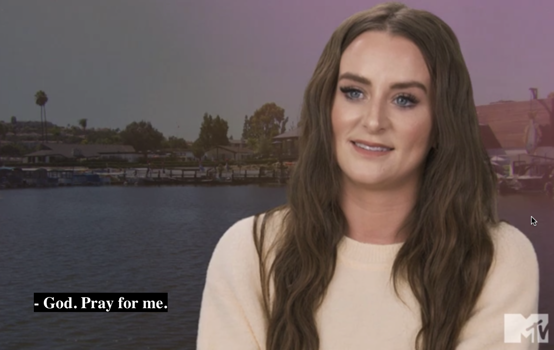 Hell has frozen over: an original 'Teen Mom' girl has gotten a real job!
Leah Messer announced recently that she has taken a job as a restaurant server. In a series of videos posted to Instagram Stories, Leah can be seen wearing a black, button-down dress shirt, which appeared to be part of her waitressing uniform.
"I'm going into my shift. I started a new job serving. I absolutely love it. Love it, love it, love it," Leah said.
Over the years, Leah has taken on many money-making ventures– who could forget the few weeks she worked in the tanning salon while worrying about "the dye in the baby's head" or her stint as a Mary Kay consultant?— this is one of the first times that Leah or any of the original 'Teen Mom' cast members has punched a timeclock like a normal working stiff.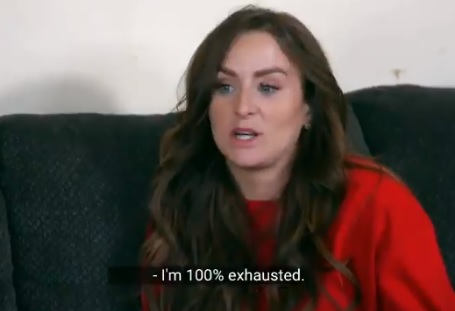 Leah still makes most of her money from appearing on 'Teen Mom: The Next Chapter.' However, she likely saw her MTV salary reduced significantly after 'Teen Mom 2' ended. (As The Ashley previously told you, the girls are only paid for the episodes of 'Next Chapter' they appear in, and every girl is not featured in every episode.)
Leah told her followers that she is still currently working on her real estate career. However, she is probably in need of cash quick, as the 'Teen Mom 2' star is in deep tax debt. As The Ashley previously reported, Leah owed nearly $780,000 in unpaid taxes as of May.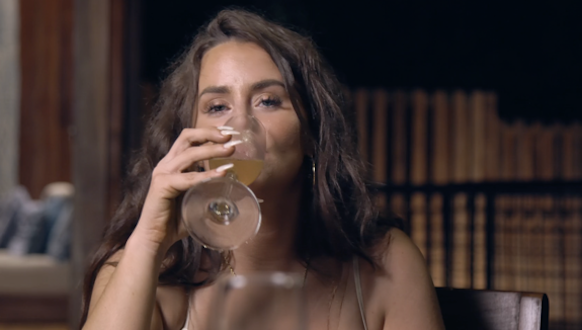 Naturally, Leah's former co-star, Jenelle, had to insert herself into the situation and give her opinion on Leah getting a job. She told her Facebook followers that she suspected MTV made Leah get a "real" job so that she would be more relatable. (The Ashley can confirm that this is false.)
"My thoughts are… is this real or it it for the show?!" Jenelle wrote on Facebook this week, along with a link to a story about Leah's new job. "MTV made me get a job before just to 'look more relatable.' But good for her if she really chose to."
Jenelle's decision to randomly comment on Leah's situation resulted in the fired 'Teen Mom 2' star getting blasted for her own lack of work experience. (As fans know, Jenelle hasn't worked a "real" job in years and currently makes her money via social media and by posting nether-region parts on OnlyFans. Her husband, David Eason, continues to refuse to work.)
"I make income so many different ways I stay busy. I don't have time for 9-5 job. But it's great being self employed and being around my kids more," Jenelle told one person following her Facebook post.
"You clearly have time. You spend all day long on the internet," someone replied.
"Why are you even comparing yourself to what Leah's doing," another person wrote. "Nobody even asked you but here you are acting like you're 'too good' for a 9-5. You're not doing [s**t] all day. You got time. You're just lazy."
"Your thoughts are…. consistently negative and breed toxicity in your life. Stop concerning yourself with what others do and focus on yourself and your family. This is childish," someone else commented.
Maci Bookout Says She's Worried "Thirsty" High School Girls Will Try to Date Her Son Bentley For Fame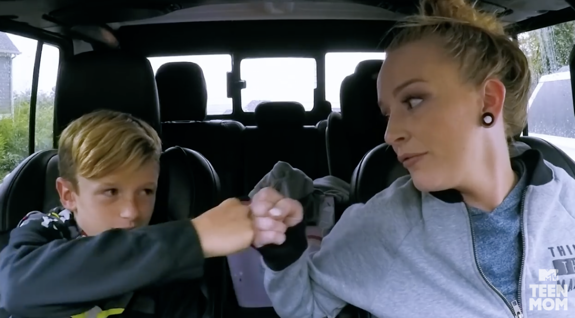 Maci says that she worries her son Bentley will be propositioned by girls looking to get their "fame" by dating Bentley.
In a new interview with YouTuber Up and Adam!, Maci stated that Bentley isn't treated differently by his classmates because he grew up on 'Teen Mom'; however, she is worried that the soon-to-be-15-year-old will encounter girls who only want to date him because he's famous.
"He's really sweet; he's just a really nice kid, so I think it's kind of hard for people to even try to be mean to him," Maci said. "At the same time, he's a very confident kid and he knows how to handle it if that happens. But we haven't really ran into that.
"My biggest concern, honestly, with his friends and the people around him is…girls that might be thirsty," Maci said. "[I tell him], 'Remember, keep your radar on for [bad] intentions of people.' But we haven't really run into that, either."
Maci said that a lot of the girls at Bentley's school watch 'Teen Mom' or have moms who watch the show, and often want to discuss with Bentley what happened on the most-recent episode.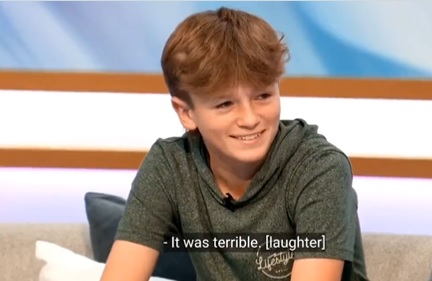 "It's always the girls [who watch the show]…after the show airs, the next day he's like, 'All the girls are gonna be asking me about the episode last night,'" Maci said.
To catch up on more recent 'Teen Mom' news, click here!
(Photos: MTV; Instagram; Hamilton County PD)