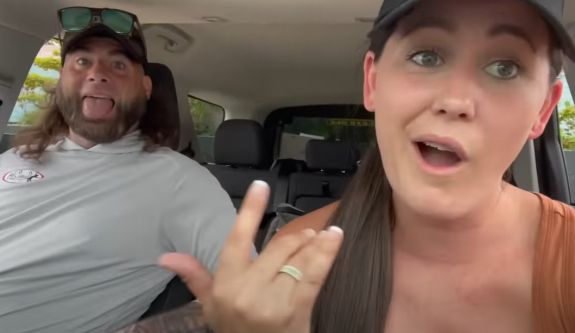 Jenelle Evans is standing by her man and pointing her finger at another family member for all their recent troubles.
After TMZ broke the news that Jenelle's husband David Eason had received a misdemeanor charge of child abuse stemming from an incident in September in which Jenelle's 14-year-old son Jace told authorities he was allegedly assaulted by David, the fired Teen Mom 2 star is claiming that her husband is an innocent man and that the problem is actually her son Jace.
Jenelle told DailyMail on Tuesday that the charge against her fellow swamp-dwelling spouse "doesn't have anything to do with" David and that "police are looking into the wrong person right now."
In follow-up comments, Jenelle insinuated that David was charged due to something related to Jace's "mental health" instead of David's actions. (David and Jenelle have always maintained that David did not assault Jace and that it was Jace, her mom Barbara and/or the cops who have been lying and leaking stories to launch a "smearing campaign" against David.)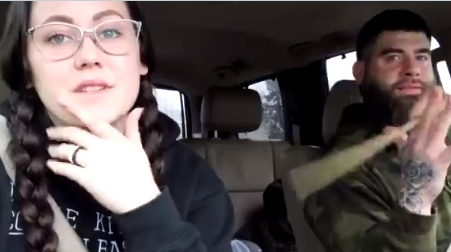 "There is a vile situation going on and it's not pertaining my husband," she continued. "This story is one-sided and no interviews were conducted asking what happened when the 'incident' occurred."
As The Ashley previously stated, Jace was hospitalized after the "incident" and then moved to a facility for a few weeks while his care situation was figured out. He has not been back to Jenelle and David's home on The Land and is currently in the care of his grandma, Barbara Evans. However, he is officially in the custody of CPS at this time.
Jace was, indeed, interviewed by CPS and in court on October 12.
Jenelle went on to tell DailyMail that she couldn't offer any additional details about what she claims is going on at the moment, "because this is about my son's mental health, not about my husband and I cannot stress that enough."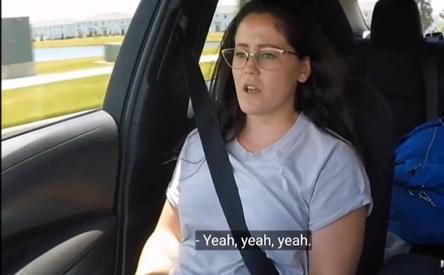 "Our time will come in court and we will have our day to present the evidence that has been adding up since 2017, and again it doesn't have anything to do with my husband," she added. "I would love privacy at this time for my own mental health and my family's wellbeing."
Jenelle took to social media on Tuesday to air her grievances following the news of David's child abuse charge going public, during which she accused the Columbus County Sheriff's Department of conducting a "one-sided investigation" and running a "smearing campaign" against David.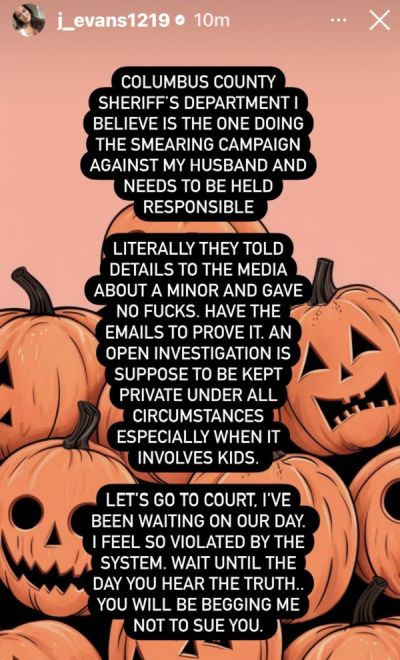 Jenelle and Barbara had court on Wednesday. Click here to see photos and get details.
RELATED STORY: Jenelle Evans Responds After Her Husband David Eason Is Charged with Child Abuse For Incident Regarding Jenelle's Son Jace (Updated)
(Photos: Instagram; MTV)