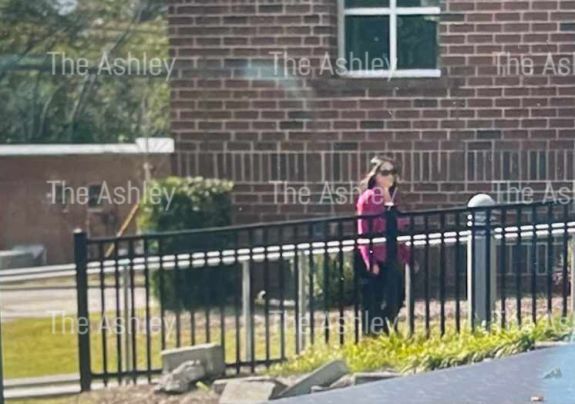 Jenelle Evans was seen walking into the Columbus County, North Carolina, courthouse on Wednesday afternoon— and the ex Teen Mom 2 star was not happy about it!
In photos exclusively obtained by The Ashley, Jenelle can be seen rolling up to the courthouse solo. As The Ashley previously told you, Jenelle was required to attend court on Wednesday for her ongoing custody battle with her mom, Barbara for Jenelle's son Jace. (The main purpose of the hearing will be to do a check-in on Jace, who has been living with Barbara for the last week or so.)
Jenelle— who asked for "privacy" in a recent interview with DailyMail— was "very angry" when she saw paparazzi photographers and news cameras set up in front of the courthouse.
"She used a side entrance and screamed, 'Thanks for respecting my privacy!' as she was walking up to the courthouse," the source said. "She was flipping off everyone outside."
The source stated that Jenelle was about 10 minutes late for court.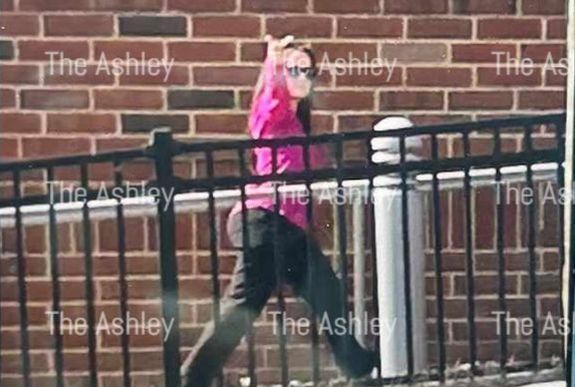 "Jace and Barbara were there but were not anywhere near Jenelle," the source added.
The Ashley is told that, although Jenelle's ever-present husband David Eason wasn't allowed to attend the court hearing (and was removed from the custody court hearing on October 12), he was present outside the courthouse after Jenelle went in.
David— who was charged on Tuesday with child abuse— has not been arrested and has not turned himself in as of press time, according to a Columbus County court clerk on Wednesday.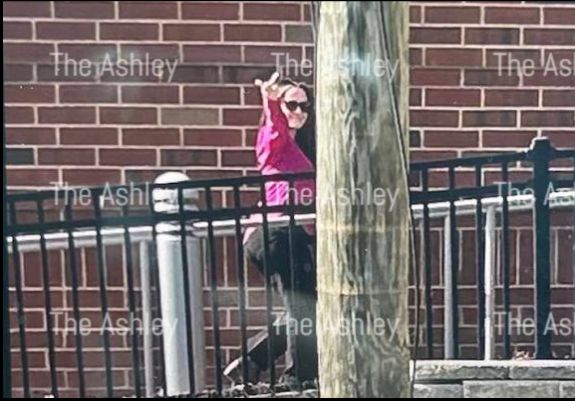 On Tuesday, Jenelle stated on Instagram that she was ready for court.
"Let's go to court. I've been waiting on our day. I feel so violated by the system. Wait until the day you hear the truth…" she wrote.
She then told DailyMail that the cops should be investigating someone else and not David. (She insinuated in further comments that the person who should be investigated is actually her son Jace. In the past, she has stated on social media that Barbara should also be investigated.)
'The police are looking into the wrong person right now," Jenelle told the site. "There is a vile situation going on and it's not pertaining my husband. This story is one-sided and no interviews were conducted asking what happened when the 'incident' occurred.
"I cannot say any details at this time because this is about my son's mental health, not about my husband and I cannot stress that enough," she continued. "Our time will come in court and we will have our day to present the evidence that has been adding up since 2017, and again it doesn't have anything to do with my husband."
UPDATE! The Sun is reporting that a judge ruled that Jace would be staying in the care of Barbara for the time being. (The Ashley can confirm this.)
The case is being continued and there will be another court date soon.
"This was a quick hearing– the judge just wanted to make sure everything was going smoothly at Barbara's with Jace," The Sun reported on Wednesday. "The judge heard Jace is enrolled in school and everything was going well, so things will continue as they have been and he will for now remain with her."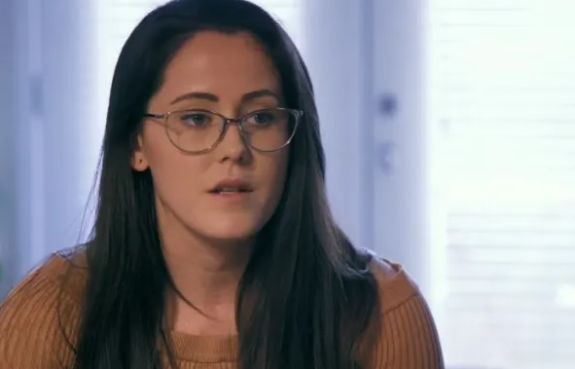 After the court hearing, Jace left the courthouse with Barbara.
As The Ashley previously stated, this court hearing had nothing to do with David or his charge.
UPDATE 2: After arriving back on The Land after court, Jenelle posted a TikTok in which she complained about the paparazzi being at the hearing, as well as about being "lied to" by CPS and the detective working her case.
"The whole point you're missing with this whole case is it's about my son's mental health," she said in the TikTok. "And I will continue to say that. No matter what you guys say, this is about my son's mental health, that's it. Y'all can hate me as much as you want. It's not going to stop me from posting content. It's not going to stop me from being the best mother I can be! And it's not gonna cause me to get into the depression where I just run and hide in a hole!
"…I'm gonna make sure that I'm taking care of my mental health and that I'm completely fine, and so are my kids," she continued. "…I'm gonna stand strong and I'm gonna support my husband, because I know the truth, God knows the truth. And YOU don't!"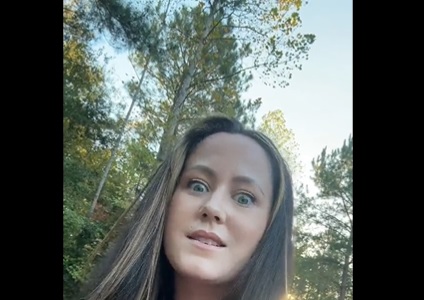 She then blasted the cops and CPS.
"At this point, you've got the Columbus County Sheriff's Department lying to me. I have CPS that's kinda acting like they're on my side, but not really. I don't know who to trust in that situation, because they're saying it's about my son's mental health as well," Jenelle said. "They're like, 'You're not in trouble.' But I feel like I'm punished…. I don't know who to believe or trust right now."
Jenelle went on to slam the detective on her case, whom she feels lied to her. She stated that she has been waiting to present her "evidence" (which we can assume she feels shows that Barb is not a fit parent for Jace and/or that Jace is the true danger) but that no judge has allowed her to show it.
"I'm like, 'Y'all, I got a slew of evidence to show you, please can I present it?' and no one will let me present it," she said. "No one will let me talk about it! So this s**t keeps getting continued but I am ready so, yes, I am prepared like I've always been my whole life!
"You won't catch me slippin'!" Jenelle added gleefully.
You can watch her full TikTok below!
She's getting crazier by the day. Imagine being this smug after ANY OF THIS. She is off her rocker pic.twitter.com/u5qpa086HK

— Anon Hater (@_AnonHater_) October 25, 2023
(Please note these photos are the property of The Ashley and can not be reposted.)
RELATED STORY: Jenelle Evans Claims Police Are "Looking Into the Wrong Person" After Husband David Eason Is Charged with Child Abuse; Insinuates Son Jace's "Mental Health" Is To Blame