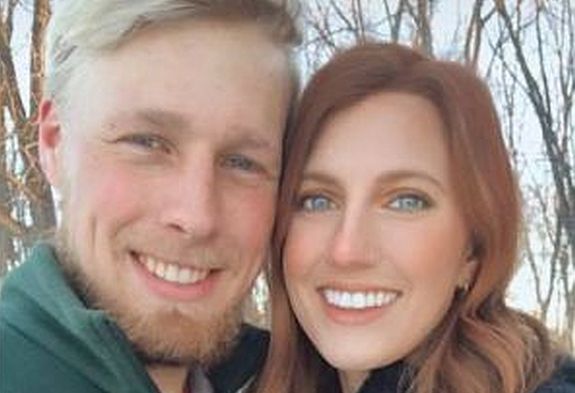 Another Plath marriage bites the dust!
Ethan Plath and his wife Olivia announced on Friday via their Instagram accounts that they are no longer together.
The Welcome to Plathville stars— who got married in October 2018— have been at the center of public scrutiny about a possible split for months but had not directly confirmed that they were no longer together. On Friday, though, the couple finally confirmed that they have split, with each posting a statement to their Instagram account.
"Olivia and I have parted ways," Ethan wrote. "It just didn't work between us, though Lord knows we both gave it all we had. It seemed like we were constantly pulling each other in opposite directions in life with different goals.
"I wish Olivia the best in the future ahead," he continued. "I care for her deeply and always will."
View this post on Instagram
In her own statement, Olivia alluded to the fact that she and Ethan had simply outgrown each other.
"Ethan and I have decided to go our separate ways," she wrote. "I have ambivalent memories of us being 18 years old, innocently dreaming of forever– but the partner you choose is a reflection of the world you want to live in, and at 18 I didn't know who I was or what kind of life I wanted to create for myself. Seven years later I've already begun my journey of questioning, reconstructing and rebuilding and I know that is a process that I will continue to prioritize throughout my life.
"There were good moments and I want to remember and honor those," Olivia added. "We fell in love as children and are going our separate ways as adults. Wiser, older and braver. We will be okay. Thank you for the good times Ethan. I wish the best for you."
View this post on Instagram
Even before Friday's announcement about the split, fans had noticed that Olivia's Instagram feed had been pretty much void of any photos of Ethan after May 2022.
The couple rarely addressed the rumors about a divorce, with Olivia stating in June on Instagram that, "There is a lot of speculation going around, but if Ethan and I had something to share, we would." (That comment came after her estranged sister Sophia Meggs-Roberts blurted out on Instagram that Olivia and Ethan were "in the middle of a divorce.")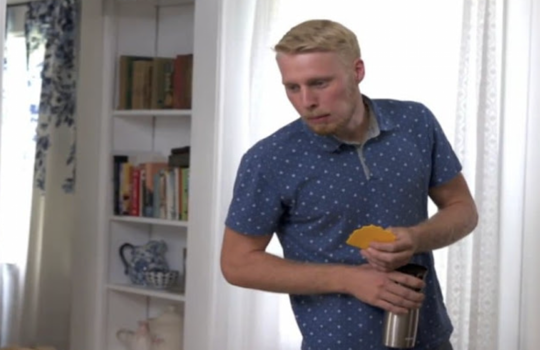 This is just the latest divorce to shake up the Plath family. Last year, Ethan's parents, Kim and Barry Plath, announced that they were divorcing after 24 years of marriage.
RELATED STORY: Olivia Plath Opens Up About Kim Plath's Alleged Credit Card Fraud; Says Kim Illegally Signed Son Ethan Up For Pyramid Scheme: "He Was Being Stolen From"
(Photos: Instagram; TLC)