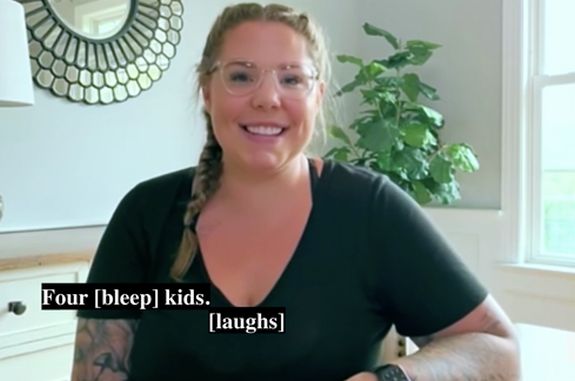 Two weeks after confirming that she (somewhat) secretly welcomed a fifth child in late 2022, former Teen Mom 2 star Kail Lowry has revealed she and boyfriend Elijah Scott are now expecting twins.
Kail made the announcement on this week's episode of her Barely Famous podcast, revealing to guest Allison Kuch– who is currently expecting her first child with husband and NFL star Isaac Rochell– that they both coincidentally returned home with "permanent souvenirs" after vacationing in Thailand earlier this year.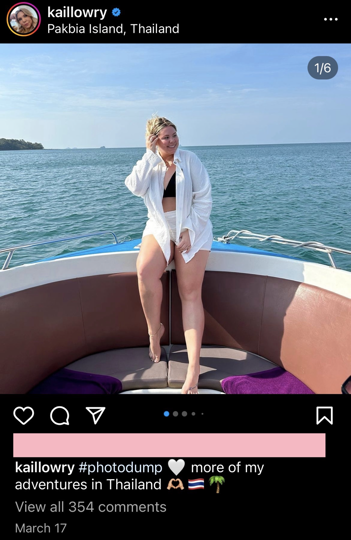 "Wait, you came home with a permanent souvenir?" Allison asked Kail, to which Kail then panned the camera down to reveal her growing baby bump. "Oh my god, why did I not know this? We both got pregnant in Thailand."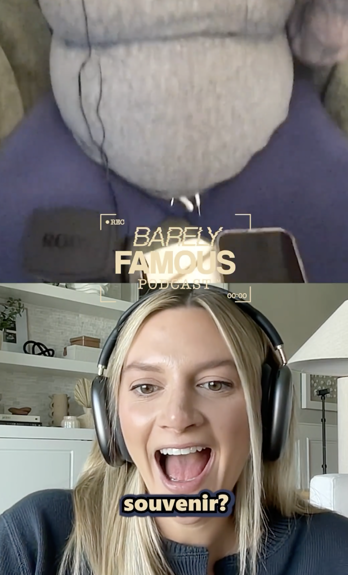 Kail noted that she "had no idea" she was expecting on the trip and "must have got pregnant right before" leaving for vacation.
"So when I got there, I was eating everything," she said. "My face was flushed, but I didn't think anything of it because I was like, there's no way. There's no way I am [pregnant]."
Kail referred to her current pregnancy as number "six and seven," confirming she has not one, but two buns in the oven.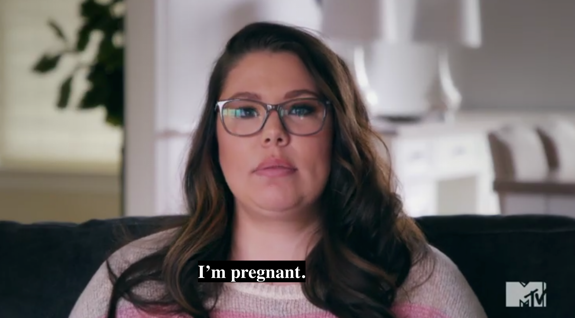 In addition to Rio, whom Kail and Elijah welcomed in late 2022, Kail shares Isaac with Jo Rivera; Lincoln with ex-husband Javi Marroquin; and sons Creed and Lux with Chris Lopez.
As you may recall, Kail exposed the fact that Chris was expecting his third child (with another woman) in September 2021 and in turn, Chris leaked information about Kail's pregnancy with baby number 5. Naturally, baby daddy No. 3 was quick to comment on the news of Kail's growing litter.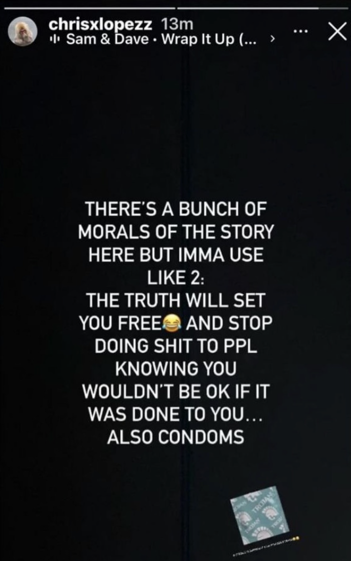 "There's a bunch of morals of the story here but imma use like 2: the truth will set you free and stop doing shit to ppl knowing you wouldn't be ok if it was done to you…," Chris posted to his Instagram Story. "Also condoms."
As for Kail, she told followers on social media that she isn't planning to return to the Teen Mom franchise, nor is she here for those hating on her ever-expanding family.

"I've never been mad about someone else's uterus so hating a pregnancy is such a weird concept to me," she replied to comment on Instagram.
RELATED STORY: EXCLUSIVE DETAILS! Court Documents State Jenelle Evans' Husband David Eason Allegedly "Inflicted Injury" On Jenelle's Son Jace's Arm & Neck: Get Details on How David Was Served & More
(Photos: MTV; Instagram)