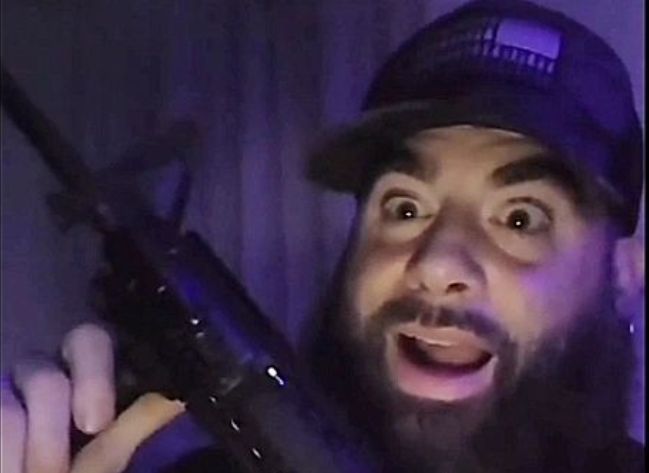 More information has been released explaining why David Eason— husband of fired Teen Mom 2 star Jenelle Evans— was charged with child abuse earlier this week.
Court documents (which were first obtained by The Sun) confirm that David has been accused of inflicting injury on Jenelle's son Jace's arm and neck.
In additional documents obtained by The Ashley, more details about how David was served are provided.
As The Ashley previously told you, David has received a misdemeanor charge of child abuse stemming from an incident on September 28 in which Jenelle's 14-year-old son Jace told authorities he was allegedly assaulted by David. Jenelle and David have continued to maintain that David never hurt Jace.
According to the criminal summons obtained from the Columbus County, North Carolina, courthouse, David was served on Wednesday at 4:31 p.m., which would have been shortly after Jenelle's court date with her mom Barbara. (He was not served at the courthouse, though, The Ashley can confirm.)
David was not arrested and no mugshot was taken. Instead, the court used a previous mugshot for David's criminal summons. It appears to be a photo taken years ago, as David is not sporting his signature scruffy beard and/or mullet braids.)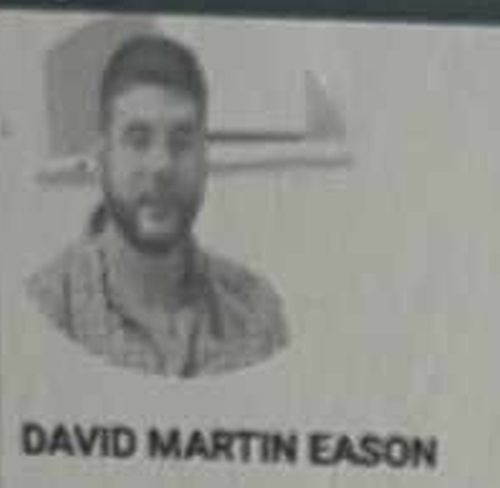 Other facts revealed by the court paperwork obtained by The Ashley include that, as of Wednesday, David has no defense attorney. He will need to be fingerprinted at some point, though, according to the summons.
On the criminal summons, it is noted that David is not employed.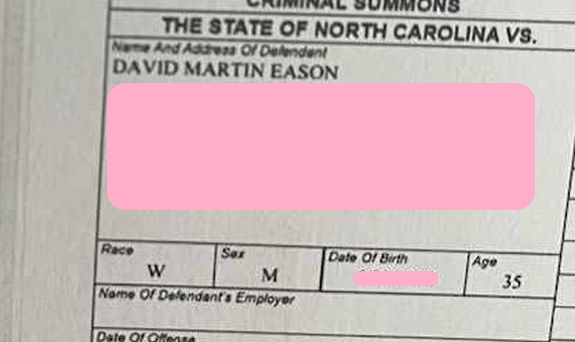 David has been ordered to appear in court on November 29 at 9:30 a.m. He was notified that, if he fails to show up for the court date, an order of arrest may be issued and he can be held in contempt of court.
It is at that court date that David will enter his plea to the charge.
The official court summons issued on Tuesday claims that David "willingly" harmed Jace during the September incident. (The Sun was the first to report the details in the report.)
"[David] unlawfully and willingly did, being the parents of Jace V Evans, who was a child, less than 16 years of age, inflict physical injury on that child," the court document states. "The physical injury inflicted caused marks on [Jace's] right arm, and left and right side of the neck, and was inflicted by other than accidental means."
According to North Carolina law, misdemeanor child abuse– Class A1— is described as the following: "Any parent of a child less than 16 years of age, or any other person providing care to or supervision of such child, who inflicts physical injury, or who allows physical injury to be inflicted, or who creates or allows to be created a substantial risk of physical injury, upon or to such child by other than accidental means."
It is unknown if Jenelle will be charged for the incident as well. (As The Ashley previously told you, Jenelle was present during the incident between David and Jace.)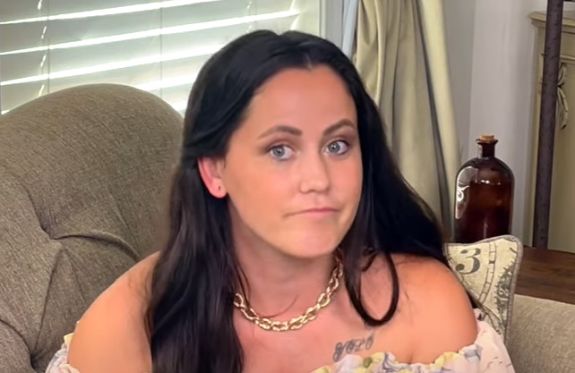 As of press time, no charges have been filed against Jenelle. After her court date on Wednesday, Jenelle posted (and then deleted) a TikTok video talking about the case and how she is not in any kind of trouble.
"At this point, you've got the Columbus County Sheriff's Department lying to me. I have CPS that's kinda acting like they're on my side, but not really. I don't know who to trust in that situation, because they're saying it's about my son's mental health as well," Jenelle said. "They're like, 'You're not in trouble.' But I feel like I'm punished…. I don't know who to believe or trust right now."
As The Ashley previously stated, Jace was hospitalized after the September "incident" and then moved to a facility for a few weeks while his care situation was figured out. He has not been back to Jenelle and David's home on The Land and is currently in the care of his grandma, Barbara Evans. However, he is officially in the custody of CPS at this time.
The alleged assault on Jace was reportedly captured in some form on a neighbor's Ring camera. That footage was turned over to authorities shortly after the incident. Jenelle and David continue to deny that any footage exists, however.
According to David's criminal summons obtained by The Ashley (which was issued by the County Sheriff's Department), the case is flagged as being part of the Victim's Rights legislation. That states that, basically, Jace (as the alleged victim) will be given certain rights to know what's going on with the case, and to participate, etc.
The criminal summons confirms that David did not use or display a firearm during the alleged incident.
The Ashley will update this story when more information is available.
RELATED STORY: EXCLUSIVE! Jenelle Evans Arrives at Court to Battle Mom Barbara & Gets Mad Because She Wasn't Given Privacy: See Photos & Get Details On What Happened (Updated)
(Photos: Instagram; MTV; YouTube)