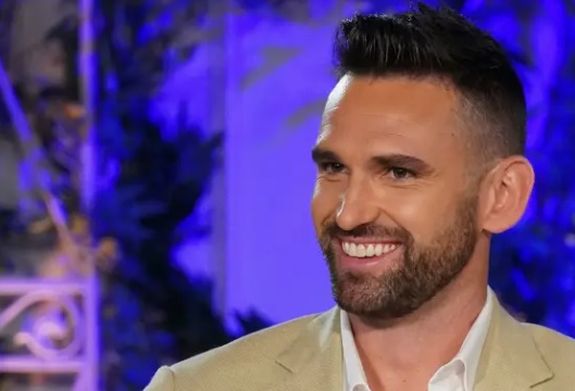 Carl Radke and Lindsay Hubbard have remained relatively quiet since their breakup, but their Summer House co-star, Kyle Cooke, recently gave insight on why the couple split, and how Carl is doing following his decision to end his engagement to Lindsay just months before they were set to get married.
"It's no secret that they've been in constant couple's therapy ever since they basically started dating," Kyle recently told E! News. "From my perspective, there were times where I was like, 'Man, it's almost like the only time they could communicate on any given week was in therapy."
Kyle explained that it got to the point that Carl and Lindsay couldn't hash out their issues without the help of a third party.
"Carl was like, 'That is not how I'm gonna spend the next 50 years of my life,'" he said.
View this post on Instagram
Kyle was quick to note that, although Lindsay was blindsided by the breakup, Carl is still reeling from it as well.
"I want to emphasize they're both hurting," Kyle said. "This is a very unfortunate situation. I think Carl has tried very, very hard to be as respectful as possible."
He then shared that Carl moved out of the New York City apartment he shared with Lindsay in order to give his former fiancé some space. That decision has left Carl "basically homeless," Kyle said.
"The poor guys trying to figure this all out in real-time," he added. "He's letting her live in the apartment that they both pay for."
The exes both attended the Winter House Season 3 premiere party earlier this week in New York City where, according to People, they made an effort to avoid each other.
According to the magazine, Lindsay and Carl "didn't interact at the event, though both were in good spirits… [Carl] remained on one side of the room when [Lindsay] arrived…"
They will come face-to-face again next month when both appear at the BravoCon 2023 'Summer House' panel in Las Vegas.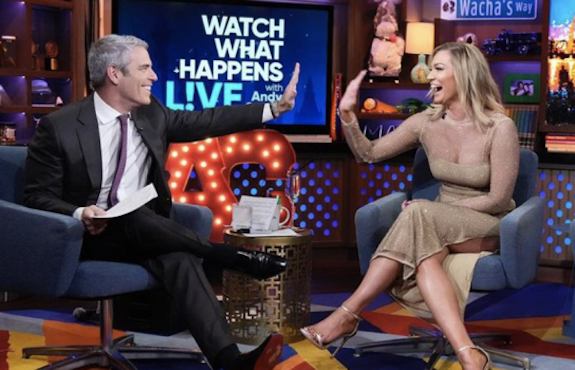 Despite Lindsay avoiding Carol at the 'Winter House' premiere, she is reportedly doing "way better" now than she was after the breakup in August, according to her on-again-off-again bestie Danielle Olivera.
As The Ashley previously reported, it took Lindsay about two weeks to break her silence following the split.
"My entire life and future was ripped out from underneath me and I've had a hard time making sense of it all – with no answers or closure on why," she wrote in a now-deleted statement on Instagram. "I feel humiliated by how it went down, and simultaneously heartbroken that it happened in the first place. My trust has been betrayed, and coming to terms with that has been difficult for me."
She also confirmed that the breakup was not her decision.
Amid her heartbreak, Lindsay has been surrounding herself with her girlfriends and even went on her bachelorette trip to the Bahamas in late September.
View this post on Instagram
"I didn't know this amount of love could exist in one photo. I feel completely overwhelmed by my best friends, and their friendship, love, and strength," she shared on Instagram after the trip. "The way these girls have rallied around me the last 3 weeks, held my hand, sat in showers and cried with me, picked me up, never left my side, never let me feel alone, and then took me on a trip — that was originally planned for completely different reasons – and yet still carried on with this trip because it became more important."
RELATED STORY: 'Summer House' Star Carl Radke Breaks His Silence on Calling Off His Engagement To Lindsay Hubbard; Find Out How the Split Reportedly Went Down
(Photos: Bravo; Instagram)