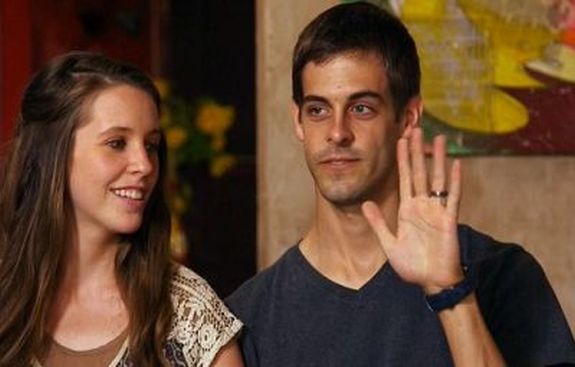 As Jill Duggar Dillard continues promoting her recent tell-all Counting the Cost, the Duggar family tea continues to spill.
During a recent episode of Christy Carlson Romano's Vulnerable podcast, Jill opened up about her controversial family and upbringing, while also revealing where the historically tumultuous relationship between her husband, Derick Dillard, and father, Jim Bob Duggar, stands today.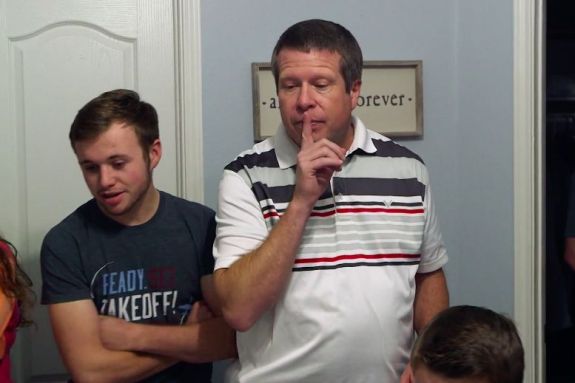 Jill told Christy that although Derick's relationship with her dad "used to be really great," things "got a little rocky" once she and Derick began to have their differences with Jim Bob.
(As The Ashley previously told you, Derick and Jill were vocal for many years about the fact that they were never compensated for appearing on 19 Kids and Counting or Counting On. The couple revealed in 2020 that they were forced to take legal action against Jim Bob in order to receive some of the earnings for appearing on the Duggar family's TV shows.)
" … Derick had to have some really hard conversations with my dad and more recently to the point where he was standing up to protect me and say like, 'This is not ok, the way you're treating your daughter,'" Jill said. "So I think my dad got the picture when Derick was telling him basically like, if you keep contacting her directly, then I will have to file a protective order."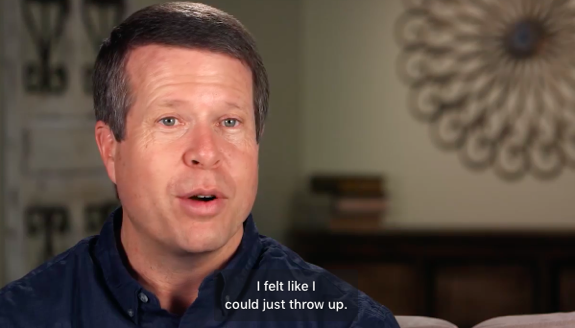 During the podcast, Jill also spoke about the pressure she received from her parents to be compliant, largely to act as a good influence to the younger Duggar kids. Jill revealed that failing to fall in line would often lead to faith-based threats in her family.
" … they would say like, 'You're in the wrath of God,' and like, 'You might have a car accident,' or something like that," she said of these alleged threats.
Jill went on to admit that at one point, her relationship with her father even made her question her relationship with God.
" … you know, a lot of times people will say you kind of can look at God the same way that you look at your father so I feel like whenever I first started having conflict with my dad, it was something that I had to process and work through, just my relationship with my dad, and realizing that doesn't have to define me," she said. "It also doesn't have to define the way that I view God … .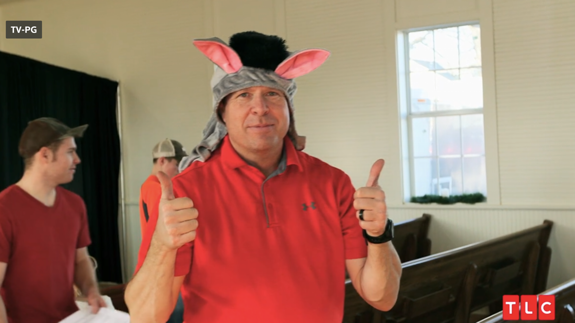 "So processing that, for a while I couldn't even call God my father because it was too triggering, because my own father and my relationship with him was very rocky," she continued. "Being able to just ask God the tough questions and be like, 'Why? Why this? What that? Like, you promised that you're good like, why is this happening?' and all those tough questions."
Jill stated on the podcast that she hopes her relationship with her father (and other members of her family) can get better over time, though she notes that she and Derick "aren't rushing things."
They are, however, continuing to heal with the help of therapy.
"People always talk about finding yourself and all that, but I think also just surrounding yourself with people who are where you want to be, and so for [me and Derick], that means getting a therapist and him helping us kind of walk through life," she said, adding, "I'm a big advocate for therapy."
Watch Jill's full interview below.
RELATED STORY: Derick Dillard Says He & Wife Jill Duggar Dillard Are Debt-Free Following Release of Tell-All; Opens Up About 'Counting the Cost' Profits & More
(Photos: TLC; Instagram; YouTube)