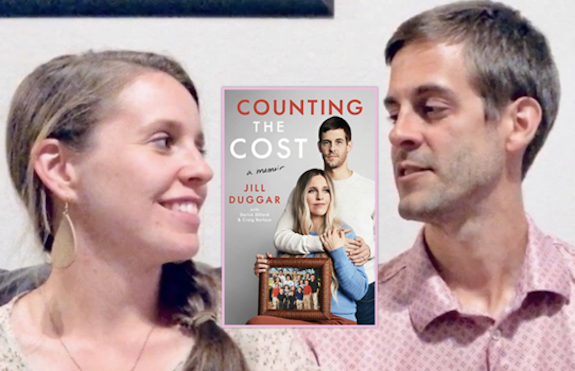 Jill Duggar Dillard and husband Derick Dillard are reaping the benefits of their recent book, Counting the Cost.
As The Ashley previously told you, the former 19 Kids and Counting and Counting On couple released the Duggar tell-all in September and the memoir was recently named a New York Times Best Seller.
This week, Derick revealed just how much money he and his wife have made from their tell-all book!
On Tuesday, Derick called into the The Ramsey Show–- a podcast that provides financial advice to its listeners–- where he revealed that he and Jill are now debt-free and continuing to bring in money through 'Counting the Cost' sales.
During the call, Derick told the show's hosts that his wife had just published a New York Times Best Seller, from which they have already begun earning a profit–- including a $50,000 check on the day the book was released.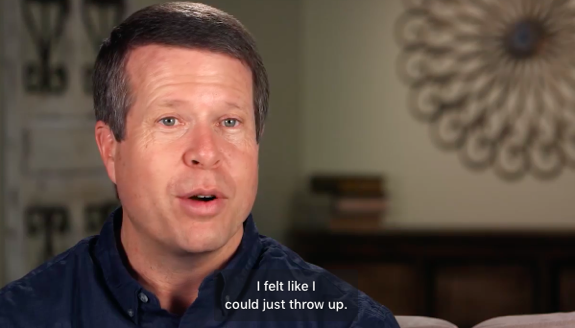 Derick also noted in the call that he and Jill are debt-free, their house is paid off, and they have a pretty decent emergency fund of approximately $50,000– not including their book deal.
(As you may recall, Jill and Derick purchased a new home in April 2022 after relocating from Lowell, Arkansas, to Siloam Springs, Arkansas, to be closer to Derick's new job.)
While referencing host Dave Ramsey's 7-step plan to pay off debt, grow your savings and build wealth for the future, Derick said he and Jill are on Steps 5 and 7, which advise individuals to save for college (for their children) and build wealth and give.
When asked about "normal household income," Derick explained that it "fluctuates" in the Dillard home, noting he only began prosecuting last year after graduating from law school in 2021.
According to Derick, he and Jill earned about $65,000 in 2022; they are expecting to earn approximately $150,000 this year and around $85,000 in 2024.
" … that's just with my income plus a little bit of income in addition to, like [what] my wife brings in from social media and things," he said.
Dave responded to the details of Derick and Jill's financial situation with "well done," noting it was also "a brilliant idea" that Derick decided to go to law school after he and Jill were no longer doing mission work.
This latest financial "win" for the Dillard family comes just three years after the couple revealed they were forced to take legal action against Jill's dad, Jim Bob Duggar, in order to recover some of the earnings for appearing on the Duggar family's TV shows.
As The Ashley previously told you, Jill and Derick have spoken out for years about the fact that they never received compensation for appearing on either TLC series.
RELATED STORY: Jill Duggar & Derick Dillard Claim Duggar Kids Didn't Receive "Much Education Past the 7th Grade" Due to Family's Reality TV Shows "Taking Over"
(Photos: Instagram; TLC)