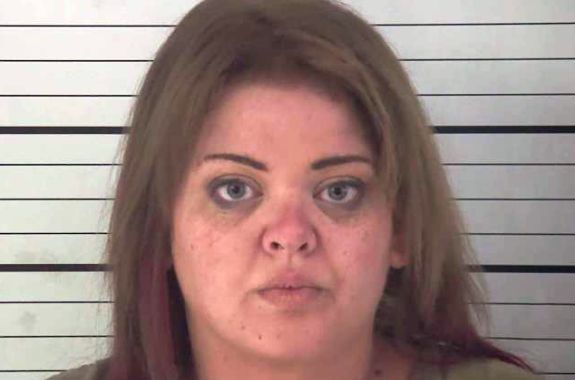 Lori Wickelhaus, a former star of MTV's 16 and Pregnant, has been released from prison after spending over 26 months behind bars for possessing Child Sex Abuse Materials (CSAM).
The Ashley can exclusively reveal that Lori— who starred on the show's second season alongside Leah Messer, Kail Lowry and the rest of the original Teen Mom 2 girls back in 2010—was released from a Kentucky prison on Wednesday.
As The Ashley previously reported, Lori was sentenced to 6.5 years in prison in 2021, after pleading guilty to two counts of possession of CSAM. (The Ashley would like to note that, at the time that story was published in 2021, the term "child p0rnography" was still widely used. It is now referred to as Child Sex Abuse Materials or CSAM.)
Anyway, Lori's release comes much earlier than expected. According to the Kentucky Department of Corrections website, she was due to serve at least until December 2027 in a medium-security prison. Lori became eligible for parole in October 2022, but was denied at her first hearing. At her parole hearing last month, however, she had her parole approved.
As part of her parole requirements, Lori will be on mandatory reentry supervision. According to the National Institute of Corrections' website, "Kentucky requires that every inmate that is released from prison undergo post-release supervision to ensure that the inmate has the necessary monitoring and/or support in the community."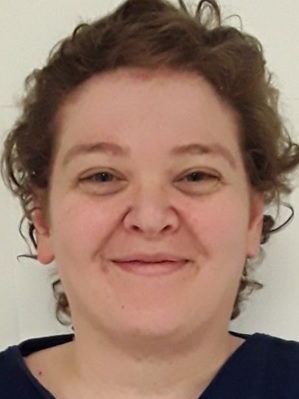 Lori's legal battle began in August 2020, when she was arrested for possession of Child Sex Abuse Materials. According to the police report from the arrest, the offending material was found on Lori's iPhone and laptop, with the viewing dates listed as September 23, 2019 and December 18-19, 2019.
According to the report, the county's police department received a Cybertip from the Kentucky State Police Internet Crimes Against Task Force that was originally submitted by the National Center for Missing & Exploited Children. The tip came in after an unknown person uploaded photos that showed illicit child images to a Dropbox account. From there, a search began in March of Lori's computers and phone, and she was indicted on August 13, 2020 and arrested.
Lori delivered quite the mugshot for that arrest, shown with her eye makeup streaming down her face after what had obviously been a period of heavy sobbing.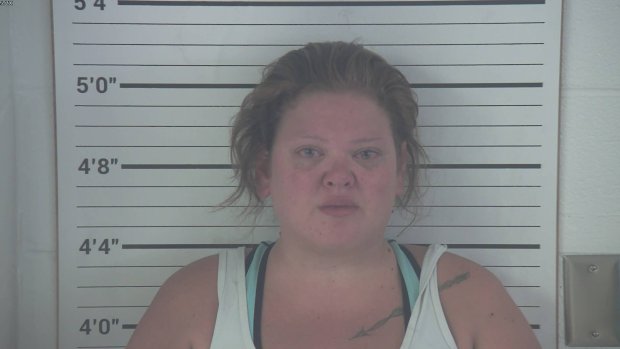 Back in May 2021, Lori changed her plea to guilty regarding the 20 counts of "Possessing/viewing matter portraying a sexual performance by a minor." (She eventually pleaded guilty to two counts of that charge.)
She was due to be sentenced in June 2021 for her crimes, but never made it to the sentencing. Lori was booked into Kentucky's Campbell County Detention Center and given an additional charge of being in Contempt of Court (Libel/Slander Resistance to [Court] Order.)
Fans of "16 and Pregnant" will most likely remember Lori's episode, which was one of the most heartbreaking of the entire series. During the episode, Lori and her then-boyfriend Corey Haskett struggled with their decision to place their baby boy for adoption. Lori— who was adopted herself— eventually decided on an open adoption and placed her son, Aiden (who was born in December 2009) with his adoptive family at the end of the episode.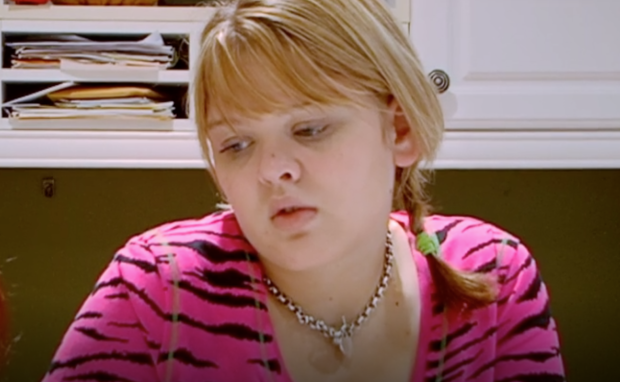 Lori went on to have two more children after Aiden's adoption. She welcomed daughter Rylynn in 2013 and son Logan in 2014. They currently reside with Lori's parents.
RELATED STORY: Former "16 and Pregnant" Star Lori Wickelhaus Sentenced to 6.5 Years in Prison After Pleading Guilty to Child Porn Charges
(Photos: Kentucky Department of Corrections; MTV)