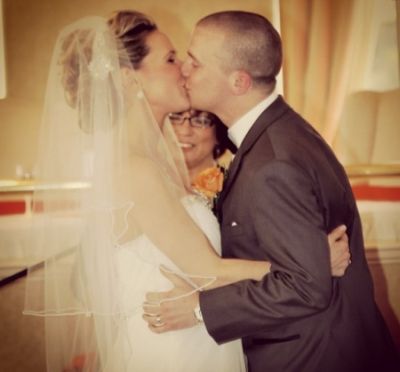 It looks like Paula Meronek days of casual on-camera hookups are over! The star of MTV's The Challenge married her fiance Jack Beckert on Saturday in a ceremony attended by family and friends. (It is unclear, however, if anyone from the Real World of 'Challenge' casts attended the festivities.)
Paula's been full of big news over the past few months: In December, she announced her engagement to Jack and in February she revealed that she was pregnant with their first child.
Paula, now six months pregnant, shared several photos from the big day with her fans via Twitter and Instagram.
"Thanks to all our friends and family for making it the best day…" she tweeted yesterday.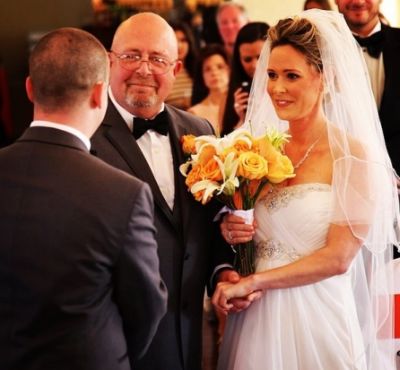 This is Paula's first marriage, but not her first trip down the aisle. Back on the "Battle of the Seasons" challenge, she and her sometimes-BFF-sometimes-rival Dunbar Merrill raced to the altar during a funny wedding-themed mission. It does not appear that Paula's first "husband" attended her real wedding on Saturday. (Hey at least on this wedding day, she didn't get dropped in the ocean!)
For the first time in a long time, Paula will not be part of the cast of the upcoming season of 'The Challenge.' The new season, called 'Free Agents' starts on April 10 and will feature no teams or partners. To read all about it and see who will be taking part, click here.
Congrats to Paula and Jack!
(Photos: Instagram)