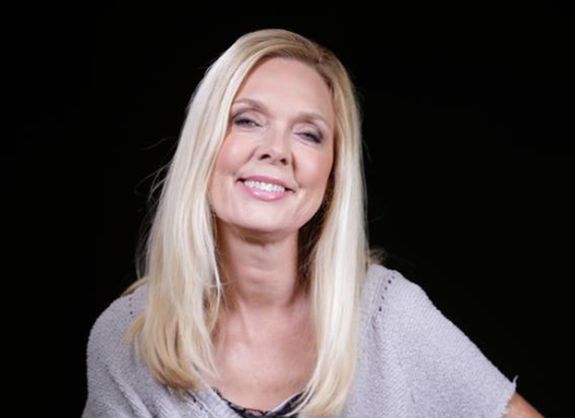 Over the past year-and-a-half, former Teen Mom star Farrah Abraham has released two adult films, been booted from 'Teen Mom', appeared on Couples Therapy (solo), hawked a line of sex toys, and been criticized for not taking care of her daughter, among other things. It's certainly hard for fans to keep up with, but what's it like for her own mother, Debra Danielsen, to hear the negative comments?
The Ashley went straight to the source to find out! In this exclusive interview, Debra talks about what's really going on with her granddaughter Sophia, the status of her relationship with Farrah, and her brand-new book, which is set to be released very soon! The last time we heard from Debra was when she appeared alongside Farrah on Couples Therapy last year. During filming, Farrah informed her cast mates that Debra had been scammed out of about $250,000 by a boyfriend/business partner. Debra was, indeed, scammed and has written a book about the events that took place.
"This book is a memoir of last year of my life," Debra told The Ashley. "It spans from January-December 2013 and it's a self-help book. The bottom line is that it will help anybody— any teenager, as well as men and women of any age or demographic."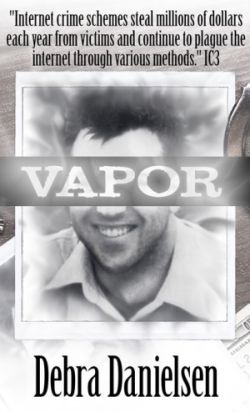 The book, which details the relationship Debra had with a man she met on a dating site, will talk about how Debra was "catfished" and scammed out of a significant amount of money. She said she wrote it because she believes this type of scam can happen to anyone.
"I'm divorced; we all know that from 'Teen Mom.' It's hard to date when you're divorced," she said. "Do you go sit at a bar to meet someone? I don't have the time to do that, and you want to be more discreet about who you hook up with, so I went on a dating site.  I mean, who hasn't seen those dating site commercials on TV? But you never know who you are actually talking to when you are on a dating site. You never know where they're at in the world when you're talking to them.
"This book is about me going on the dating site, and eventually finding what I thought was a business opportunity but turned out to be a scam," she said. "What's really cool about this story is that the scammer's photos are included in this book and this person's photo will be on the cover of the book."
The book, which will be called Vapor, is scheduled to be released on November 21 and will be available in print and eBook form. It is being published by Ellora's Cave, the same publisher that Farrah has used to publish her recent erotic novels.
"Vapor is a big part of this story," Debra said. "In the Bible, they talk about vapor—we can see it, so it looks real but when you reach out and try to grab hold of it, you can't."
Debra wrote the book jointly with Dr. Robin Gandhi, a cyber security expert from the University of Nebraska. She noted that her appearance on 'Teen Mom' may have made her a bigger target to be scammed.
"I think it does play into it," she said. "Let's face it; people in my family are highly targeted and well-known. But honestly, we are all vulnerable. These people prey on whatever your weaknesses are."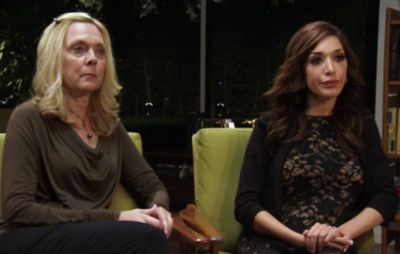 Right after she found out that the man she thought she was in a romantic and business relationship with was actually a scammer, Debra got the call to film 'Couples Therapy' with Farrah.
"That was a crazy time for me," Debra said. "When we filmed 'Couples Therapy,' that was literally about two weeks after all of this scam stuff hit. So I was working with the FBI, law enforcement and we were all sorting through it. I had a lot going on at the time, and then I get on 'Couples Therapy' and they've got their own agenda on what they want to happen on-camera between Farrah and I."
Debra said that while it didn't always look like it on camera, she and Farrah actually bonded over their appearance on 'Couples Therapy' and Debra's scam situation.
"Farrah and I are close, obviously we talk a lot and I had to talk to her about this," Debra said of her choice to tell Farrah what was going on during that time. "It was really difficult, but she's actually been scammed before, so she understood. She was really warm and loving to me. Also, [my ex-husband] Michael was very comforting to me. I was so happy to be with them at that point."
"When we filmed 'Couples Therapy,' I think it was truly a good thing for me," she said. "It was stressful, because the show's producers have their agenda, and where they wanted the conversation to go just wasn't accurate. But it was kind of healing for me to go out there and actually film with Farrah. We bonded and talked a lot and she could feel my pain and emphasize with me. We both understand what it's like when people take advantage of other people."
Debra maintains that she and Farrah have a great relationship now, even though Farrah is living in Austin, Texas, and Debra recently moved to Seattle.
"I was just with Farrah and Sophia, actually," she said. "We spent a few weeks together and had an amazing time. We have regularly scheduled times when we get together and are just a family and enjoy each other. Every moment is precious and I can honestly tell you that I love my children and grandchildren."
Debra is also close with Michael, whom she said gives her dating and career advice. It's been hard for them as parents to watch their daughter be criticized so harshly by those that disapprove of Farrah's choices.
"Farrah's a businesswoman and people don't understand that," she said. "I'm a businesswoman too. She's very strong and she's working and has a job just like any other woman or man has a job."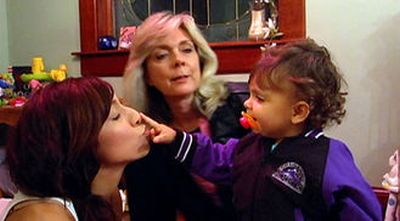 Farrah is often criticized for not spending enough time with her five-year-old daughter, Sophia. Debra admitted that Sophia does spend a lot of time with her, but that Farrah has made a good life for her daughter.
"The truth is that Sophia spends a lot of time with me, and she also spends a lot of time with Michael. She also has a nanny," Debra said. "People that say they feel bad for Sophia really have nothing to worry about. Sophia has a very good environment, it's very kind and loving. Farrah makes sure that everything is good for her and that nothing is left to chance. We take turns with Sophia. She knows she's loved and is excited because we have a great family life."
Debra seems to have mixed feelings about having appeared on 'Teen Mom.'
"People know me everywhere I go!" she said. "I don't care if I'm in Costa Rica—people were recognizing me down in the jungle! Wherever I go, people know who I am because of the show. It's nice that people know who we are though. We love our fans, and it was because of our fans that I actually wrote this book. I do acting and modeling and would like to be known for everything else that I do, other than just being on 'Teen Mom.' That would be really nice!"
She added that fans may have a skewed view of her and her family.
"When you do a show, there's a lot of pressure," Debra said. "When you have life-changing events, like we did, and you're trying to do a show on top of that, it's not easy. Of course, it's easy for someone else to sit back and watch. Sometimes you see things that are real, and sometimes you see things that are not real, depending on how the network wants to portray things to get ratings. I can tell you that we all genuinely love each other and care about each other. We have a good family."
Debra's book, Vapor, will be available on November 21. Click here for more information.
(Top photo: Courtesy Debra Danielsen, Vapor Cover: Ellora's Cave, Bottom Photos: Viacom)