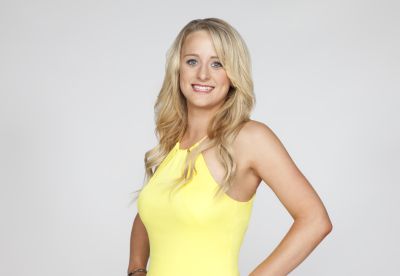 Fans finally got their chance to ask Teen Mom 2 star Leah Messer questions about her hectic life! Earlier today, Leah took over the official 'Teen Mom 2' Facebook page to answer questions on everything from her recent trip to rehab therapy to her ex-husbands!
Over the course of Season 6, cast members have taken turns answering fans' questions online. (Click here to read what Chelsea Houska had to say during her Q & A session, and here to read what Kail Lowry said during hers.) This marks the first time that Leah agreed to do a session, however.
Fans started peppering her with tough questions as soon as the Q & A session began, and Leah was surprisingly candid when discussing topics she had previously refused to talk about.
On how she gets along with her ex-husband Corey Simms and his current wife Miranda:
"Misery loves company, and I can only control my own actions not hers or anyone else," Leah said of Miranda.
She added that she, Corey and Miranda are trying to work together for the twins' sake, and that she wants "Corey to be able to see the girls just as much as I do, as the girls want to."
She also addressed the fact that Corey and Miranda thought she was on drugs.
"I tried to defend myself without confrontation but no matter what I done or said their minds were set on their own opinions," Leah said.
On how she is getting along with her second ex-husband Jeremy Calvert:
"Jeremy and I have talked but just remained as friends. As it is best," Leah said. "We get along great ! He sees Addie anytime he's in and we just really work together on when she sees him and when she sees me. We let her decide."
She added that she still has feelings for Jeremy, but is angry that he divorced her.
"I do love Jeremy, but when you say for better or worse you don't give up easily on that person!" she said. "I'm just thankful we do what is best for our daughter and always have her best interest at HEART!"
On having two failed marriages under her belt by the age of 23:
"It was humiliating … But it's only a lesson learned," she said, adding that if she could back and do something over again, she would have chose to go to a treatment facility after her divorce from Corey in 2011.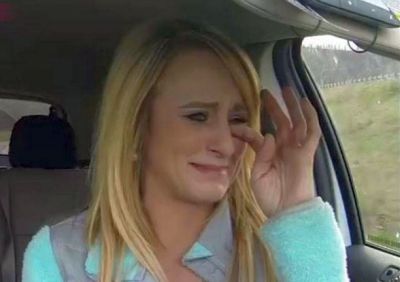 On going to rehab:
"[It was the] best experience of my life!" Leah said, adding that she is following through with her treatment and outpatient program.
Leah has continued to deny that she went to the treatment center to address a drug problem, and during her Facebook Q & A, she opened up about why she went.
"Treatment isn't only for addiction," Leah said. "Treatment facilities aren't just for addicts. Jeremy knew where I was going and why, but I could not be open with Corey because anything and everything was tried to be used against me in a negative light even if it was for the better."
She told another fan that she learned a lot during her 30-day stay.
"I see a positive change, but no one comes back from treatment 100 %  [better]!" she said. "It takes a lot of work and willingness! I will be where I'm destined to be as a mom and being!"
On how her daughters have handled the turbulence in their lives:
Leah's nearly-six-year-old twins, Ali and Aleeah, and her two-year-old daughter Addie have seen a lot in their short lives. From divorces, to filming a TV show to constant moving, the girls' lives have been anything but stable. Leah addressed this during her session.
"My girls are very intelligent and know what is going on, but we are taking it day by day," she said. "They are the happiest most luckiest spoiled girls you'll ever meet."
A fan asked Leah if she's worried that Corey will get full custody of the girls.
"No because my girls know I am their mommy and no matter what happens they will be of age one day and can not be forced to be away from me," Leah replied.
On filming 'Teen Mom 2':
Leah was initially reluctant to sign on for the sixth season of 'Teen Mom 2' but she eventually rejoined the cast. She discussed how hard it is to have her life filmed.
"Never would I thought it would be so hard to try and make a difference in young girls' lives," Leah said. "My dream is to be a difference."
On having more children one day:
Leah told her fans that she has no plans to add to her already large brood any time soon.
"Babies are not even on my mind, lol," she said, adding that getting married for the third time is not something she's thinking about right now.
"My girls is all I need!" Leah said, adding that she believes she will find love again "when the time is right."
On why she refused to speak to Corey after he brought Miranda to their meeting during the season finale:
"He had every right to be with his wife, yes. However, There is times where him and I can have a conversation without her," Leah said. "She was wanting to set at another table and watch Corey and I talk which was very awkward and weird. If there wasn't so many judgmental comments I would be a lot more comfortable."
The 'Teen Mom 2' Season 6 reunion airs tonight! To catch up on the season, check out The Ashley's Season 6 recaps click here!
(Photos: MTV)