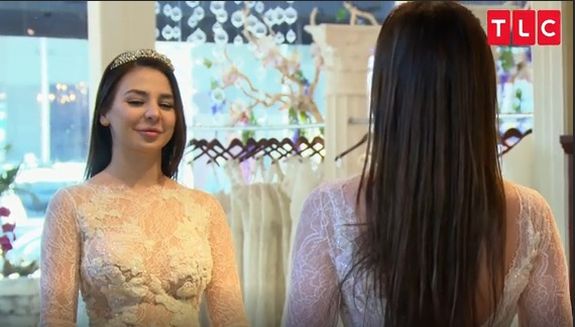 It's time, once again, to watch some poor saps make questionable choices on 90 Day Fiancé! All of these people are still convinced that they have found their soul mates…and/or their meal tickets.
We start things off by catching up with Nicole and Azan, who are still in Morocco, and still fighting over cultural differences. As we saw previously, Azan told Nicole that they can't touch or kiss in public because of Moroccan customs. Nicole, however, doesn't care. She wants to show some PDA with her man, Moroccan jail be damned!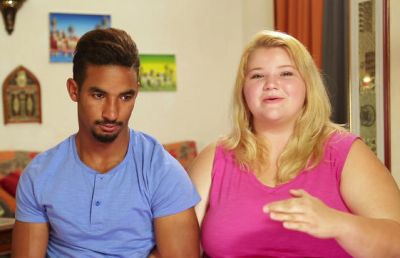 Azan's brother tries to explain to her that Azan is not joking when he tells her to keep her grubby mitts off of him in public. He explains to Nicole that if she and Azan are seen displaying affection in public, Azan could be arrested. Nicole finally seems to understand that she needs to accept Azan's culture and stop acting like a bratty child.
Nicole and Azan are finally getting along in Morocco. Azan decides to take Nicole to an overnight camping trip in the desert. They start out their exciting adventure with a camel ride. After the camel ride, Azan and Nicole go to their tent and he has a surprise for her…it's a ring!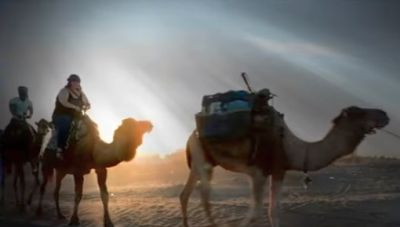 The next time we see them, Nicole and Azan are finally getting along. Azan decides to take Nicole to an overnight camping trip in the desert. They start out their exciting adventure with a camel ride. After the camel ride, Azan and Nicole go to their tent and he has a surprise for her…it's a ring!
Wait…what? He still wants to marry Nicole? Before this scene, Azan could barely able to stand her!
Meanwhile, Chantel still hasn't told her parents that she's engaged. (She can't really tell them because…well, then she'd have no story line.) She has yet to announce her engagement  to Pedro, but that doesn't stop her from going out shopping for wedding dresses. After trying on David's Bridal's finest, Chantel decides that she has to break the news to her parents. (After all…she's going to need them to pay for the wedding dress!)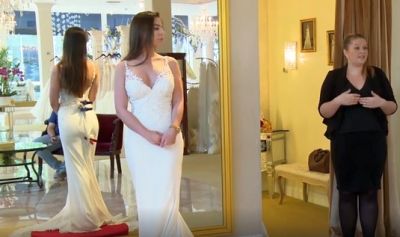 Speaking of wedding dresses, Anfisa and Jorge are on the hunt for Anfisa's wedding dress. Naturally, an ordinary gown is not good enough for Anfisa. She tries on a dress that costs $45,000 because…well…she's awful.
Of course, Anfisa is not worried about the price of the dress because Jorge will be footing the bill.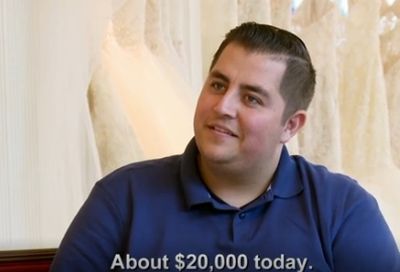 "When Jorge asked me to come to the States, he promised to get me whatever I wanted," she said.
The sales associate tells Jorge that if Anfisa wants the dress, they would need to put around $20,000 dollars down on it today. Jorge is sweating bullets. Does she know how much medical marijuana he's going to have to hawk to pay for this dress?!
"I deserve expensive things that make me look beautiful," Anfisa said. "I came all this way to be with Jorge and now he can't even get me the dress I want."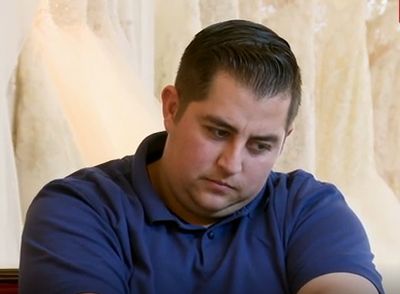 Well if we had any doubts about Anfisa being a gold digger (and we didn't!), they're gone now. She berates Jorge for not being able to front $20k on the spot so she can have her 'dream' dress (which, for the record, she didn't even seem to like, except for the fact that it cost $45,000!)
"When he tells me he can't afford these things; I feel like he's breaking promises that he made to me before I arrived it. A part of me wants to go back to Russia," she said.
Anyone want to start a GoFundMe to raise money to send this greedy trash bag back to Russia? It won't take us long to raise enough for her to have a one-way ticket!
Next, we check in with Narkyia and Lowo. Narkyia is afraid she's being catfished by her fiancé…again. Lowo isn't replying to Narkyia's calls or texts and she's freaking out.
"There's definitely been some red flags in our relationship," she says.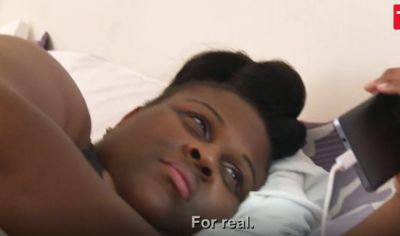 Um…you think?! This is the guy who lied about being a prince…and an American…and a single father! Lowo finally calls Narkyia and says the reason she hasn't heard from him is because he lost his phone. It was stolen at the embassy. Allegedly. Narkyia doesn't believe him and makes him send her a picture of the new phone to prove he's telling the truth.
This sounds like a healthy relationship.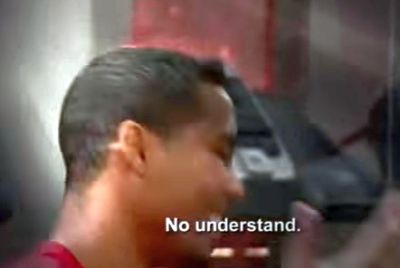 Back in Atlanta, Pedro is trying to make a good impression on Chantel's dad before they break the news that they are actually engaged. Chantel's dad is quizzing Pedro on his intentions. Pedro pretends like he doesn't understand some of what Chantel's dad is asking him so the old man doesn't get wise to what is really going on. That's a great strategy, Pedro, play dumb! (Something tells me though that he doesn't really have to work too hard to do that, though.)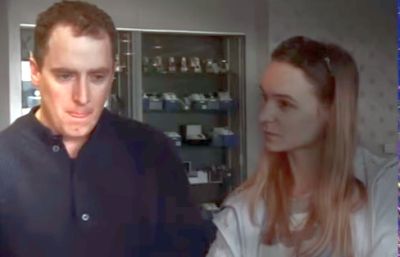 In Kentucky, Overly Attached Matt is taking Alla out shopping for wedding rings. For some reason, Matt makes sure to tell the jeweler that he has been married three times before.
"This is the fourth time that I've gone through this exercise," Matt says.
Well, that's just gotta make Alla feel so, so special!
Next week, we get to see Matt propose and Nicole try and walk up a hill. We also get to Chantel finally break the news to her parents that she's actually engaged.
To read our recap of the previous episode of '90 Day Fiance,' click here!
(Photos: TLC)