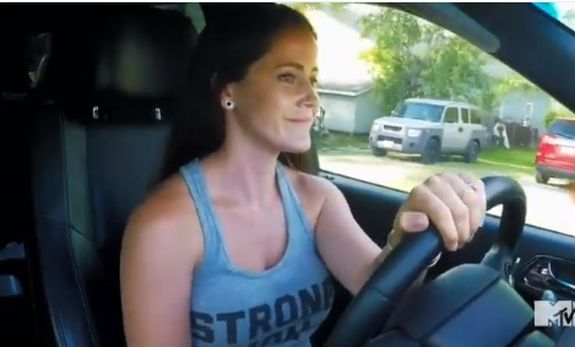 On Wednesday, The Ashley broke the news that police and an ambulance had been dispatched to the home of Teen Mom 2 star Jenelle Evans after a 911 call was placed from that address following an alleged assault. On Thursday, Jenelle issued a statement regarding the incident.
As The Ashley previously reported, the Chief of the Columbus County 911 Operations confirmed to The Ashley that two officers investigated the assault claims, and that Jenelle was taken to the hospital by private vehicle. 
(The Ashley hears that it was an acquaintance of Jenelle's who took her to the hospital, by the way. Jenelle's mother, Barbara, was not called because Barbara was not in town at the time of the incident. )
In the issued statement, Jenelle's "rep" did not deny that a 911 call was placed. The statement also did not dispute that the officers and ambulance were dispatched. (Public record confirms that both of these events occurred that night, anyway.)
According to a "rep" for Jenelle, the police and ambulance were called to The Land on Saturday night for Jenelle because Jenelle "had friends over Saturday night and they had a bonfire on her property. Jenelle ended up tripping and falling by the fire."
However, the explanation does not hold up against public records from the incident. The cops responded to a 911 call for an assault, and they are on record that they advised Jenelle of the legal actions she could take against David for what happened.
Jenelle does not currently have a representative, so it is unknown who responded as her "rep" when People's emailed her request for comment.
On Thursday, Jenelle deleted her Facebook and Twitter accounts. David has maintained his Instagram and Facebook accounts, and on Thursday, posted a revealing photo of Jenelle to his Instagram account. He made no mention of the October 13 incident, though.
UPDATE! Jenelle's frantic 911 call from that night has been released and it tells a very different story than her "bonfire fall" explanation. Click here to listen.
(Photos: MTV, Instagram)