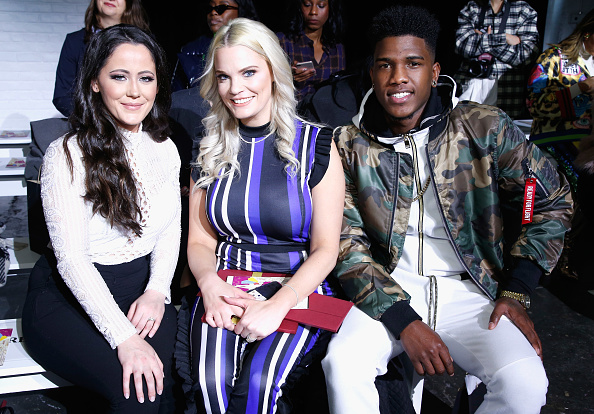 Reality TV trainwrecks from two different franchises have collided!
90 Day Fiance couple Ashley Marston and Jay Smith proved they are very much "back on" by attending a fashion show together in New York City on Thursday. The couple was photographed at the Indonesian Diversity FW19 Collections show at New York Fashion Week with… Teen Mom 2 star Jenelle Evans and a smattering of her offspring.
Well, that may be one of the most-random sentences The Ashley has ever written.
Ashley— who filed for divorce from Jay on January 11, only to withdraw the divorce filing 11 days later— was all smiles as she sat between Jenelle and Jay and posed for photographers.
Meanwhile Jenelle, who sat next to her stepdaughter Maryssa while her daughter Ensley sat on her lap, was focused on the fashion. (There is no one who cares more about "Indonesian Diversity" than Ms. Jenelle Evans-Eason…am I right?)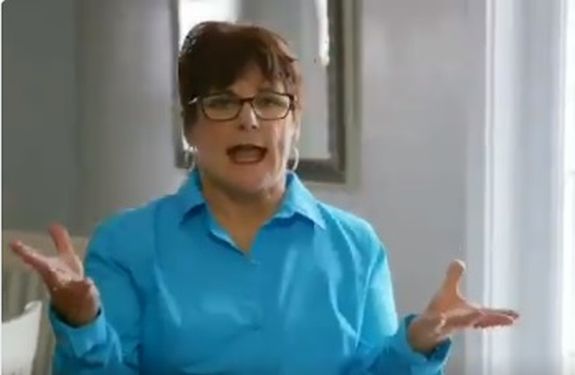 Anyway, Jenelle's ever-present husband David Eason also went on the trip to NYC; however he apparently chose to sit out the diversity fashion show. (This may have been a good thing, since 'Teen Mom' fans know that David does not seem to be fond of fashion and/or diversity of any kind…)
Jay posted a photo of himself at NYC Fashion Week, along with a caption and a couple of very descriptive hashtags.
"Do not take life too seriously," he wrote. "You will never get out of it alive. #LivingMyBestLife #Careless #YoungDumbAndBroke"
Well…he's not lying…
Check out all the photos of Jenelle hanging out with Ashley and Jay at the fashion show.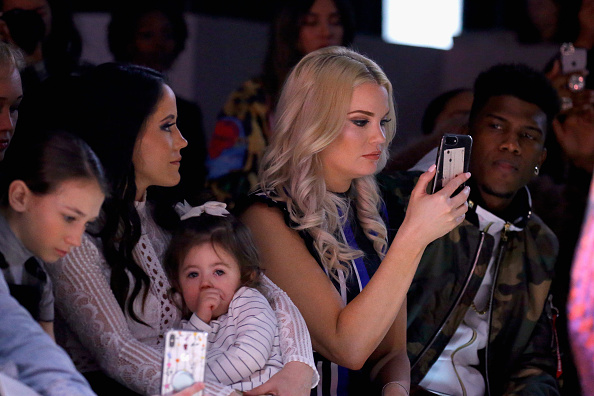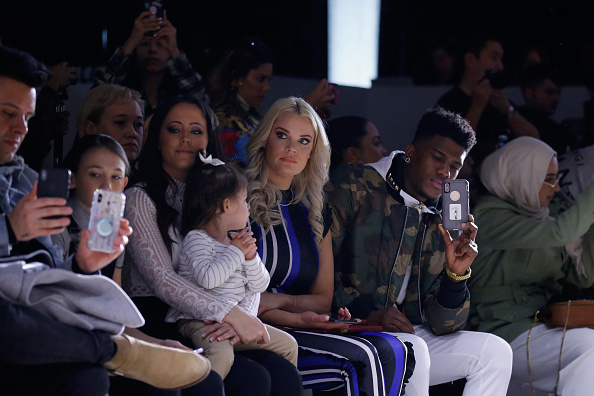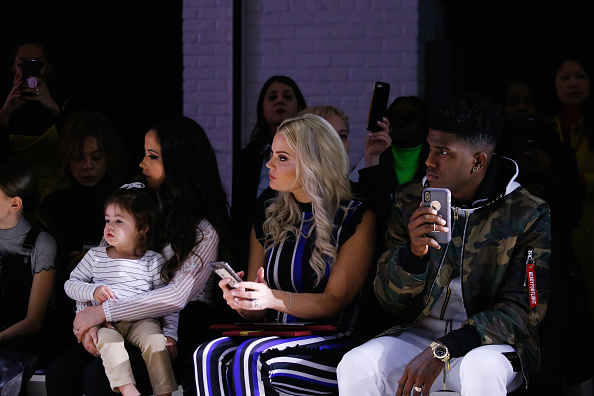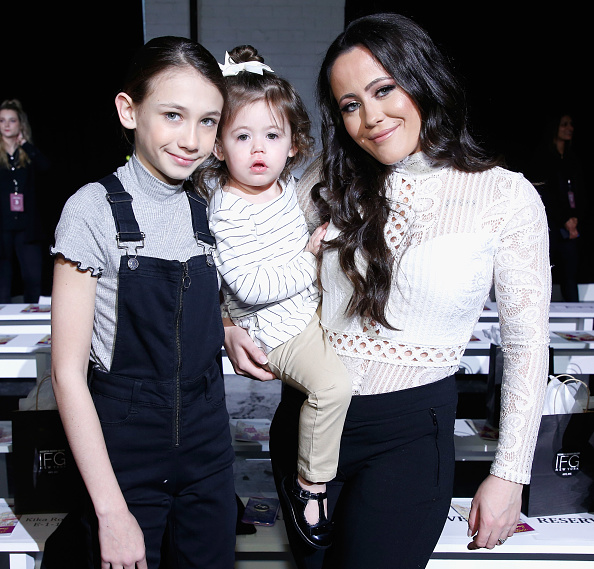 RELATED STORY: "90 Day Fiance" Star Ashley Marston Withdraws Filing to Divorce Husband Jay Smith
(Photos: John Lamparski/Getty Images; Instagram)