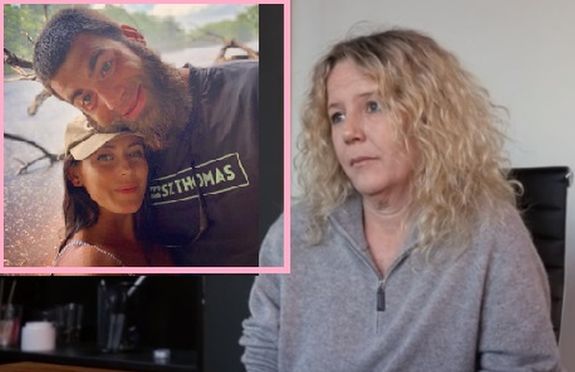 There have been plenty of people from Jenelle Evans' and David Eason's pasts showing up to testify in their ongoing battle to win back custody of their kids. While everyone from Jenelle's mom Barbara, to David's ex-wife Whitney Johnson, to the kids' teachers have made appearances, there has been no one from one very important part of Jenelle's life: MTV.
Many fans have wondered why Jenelle's former Teen Mom 2 producers have not been called to testify in the case, as they were present and in the home (and on The Land) for years, witnessing many interactions between Jenelle, David and their assorted kids.
The Ashley spoke to several sources to find out why MTV producers such as Kristen Schylinski or Larry Musnik have not taken the stand.
"There are a lot of people who have been summoned as witnesses, but so far no one from MTV has been called to testify," one source tells The Ashley.
According to The Ashley's behind-the-scenes MTV sources, there have been attempts in the past (not relating to Jenelle or this custody case) to serve producers/crew, but the MTV workers have strict orders on what to do if someone attempts to serve them in order to get them to testify.
"We are told not to accept anything," one source tells The Ashley. "They have told us in the past that we are not accept or even touch the paperwork. All we can [tell the person trying to serve the papers] is that they have to go through Viacom lawyers. That's it. And this is for our own protection, too."
"We were literally told, 'Put your hands in your pockets if you see someone coming and do not accept any paperwork,'" the source added. "They would make it hard for them, and make them go through a long legal process [in order to get producers/crew to testify]. It could happen, but they would not be able to do it easily."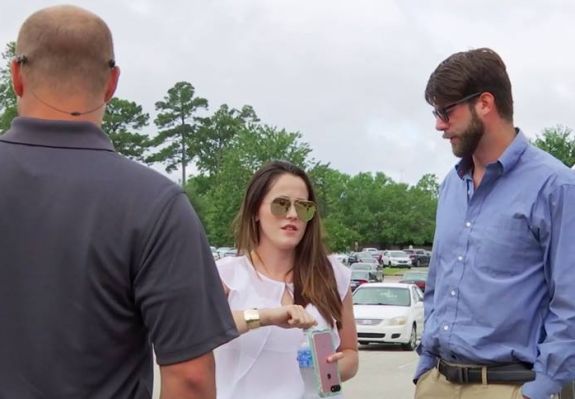 The Ashley's source added that, during their battle for custody a few years back, Corey Simms' lawyer attempted to have several of Leah Messer's producers served in order to get them to testify that she was an unfit mother, based on things they had seen happen while they were in her home. However, the producers did not accept the papers and Viacom put a stop to it and they did not testify.
From what The Ashley has been told, though, there have been no attempts (from either side) to have any of Jenelle's 'Teen Mom 2' producers or crew members served for this case.
"But there are plenty of other people who have been informed that they will be called to testify in the near future," one of the sources added.
Fans have also wondered if raw footage that was taken by the 'Teen Mom 2' film crews could be used to help (or hinder) Jenelle and David's case. The source stated that this is very unlikely to happen.
"It really can't be used in court because, even though it's 'raw' footage, it's still considered 'altered' technically, because we [as the producers and crew] decided when we hit record and when we hit stop," the source said.
Footage that did make it on the show is also pretty much useless in court.
"Unless a crime was literally committed on camera, like with Amber [Portwood assaulting Gary Shirley in front of their daughter back in Season 1], the episode footage can't be used.
Way back in 2015, Corey ran into problems when he tried to use footage from 'Teen Mom 2' in his court battle with Leah to show her poor parenting. The judge in the case threw the footage out.
"Legally, Corey can't use the footage from the show against Leah, no matter how damning," the insider told The Ashley at the time. "Nothing in the show can be used in court by parties that have signed contracts. The reason is because in the contracts it says that MTV has the right to portray things however they want."
In other words, MTV is forthcoming that the show may be edited to make it look like a situation is worse (or better) than it is in reality.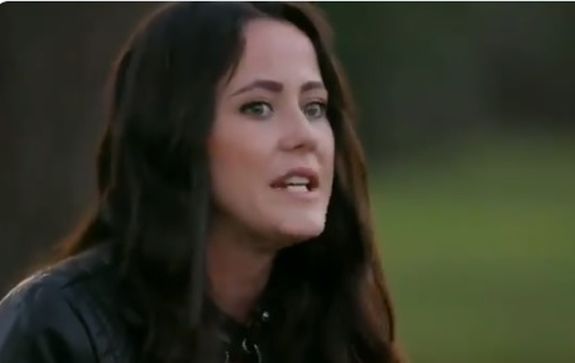 "The contracts state that the show may not depict a whole truth," the 2015 inside source told The Ashley. "So when Corey tried [to use the episodes] as evidence in court, the judge said no right off the bat."
Jenelle and David will be back in court on Friday, and The Ashley will update when she has more information.
RELATED STORY: Former 'Teen Mom 2' Star David Eason Threatens to Expose Nathan Griffith's Family Secrets After Claiming Nathan Told "All the Court Details"
(Photos: MTV; Instagram)