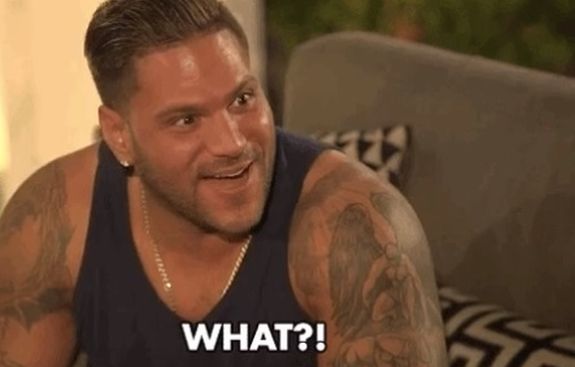 Ronnie Ortiz-Magro got some good news and bad news on Thursday.
Days after the kidnapping charge stemming from the Jersey Shore Family Vacation star's altercation with Jen Harley was removed, TMZ reports that Ronnie won't be facing any felony charges for the incident either. However, he's not completely off the hook. TMZ reported later on Thursday that the 'Jersey Shore' star has been charged with five misdemeanors.
As The Ashley told you earlier this month, Ronnie was arrested for kidnapping after getting into a physical altercation with Jen in Los Angeles, reportedly chasing her with a knife and ultimately locking himself in their Airbnb along with the couple's infant daughter Ariana.
On Thursday, the LA City Attorney hit Ron-Ron with the following misdemeanor charges: one count of domestic violence, one count of brandishing a weapon, one count of child endangerment, one count of resisting arrest and one count of criminal threats.
Ronnie has denied Ronnie has denied that he had a knife and that he caused the injuries Jen claimed he did. (She was photographed covered in scrapes and bruises just days after Ronnie's arrest.) Ronnie has claimed that he was simply trying to protect their daughter from Jen.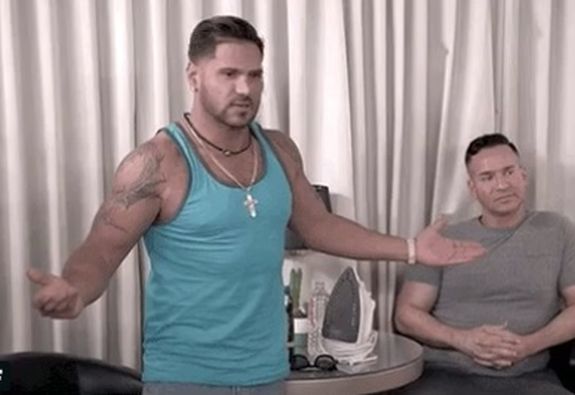 Following Ronnie and Jen's brawl, the Los Angeles Police Department had issued an Emergency Protective Order requiring Ronnie to stay 100 yards away from his ex. The now-expired order was in place until October 11.
RELATED STORY: Ronnie Ortiz-Magro's Kidnapping Charge Removed; 'Jersey Shore' Star Still Facing Domestic Violence Charges From Brawl with Jen Harley
(Photos: MTV; Instagram)