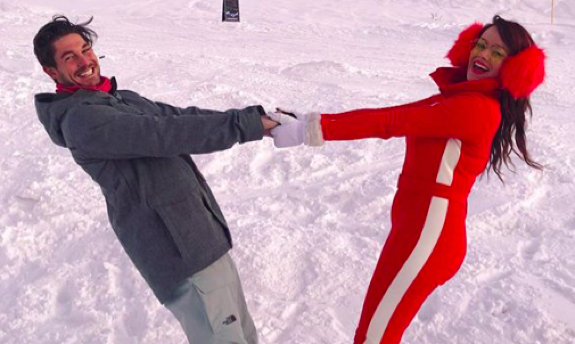 Despite going through a breakup and a bitter custody battle in the same year, Kathryn Dennis is trucking along, according to her co-star and friend Craig Conover.
"She's been doing really well," the Southern Charm pillow-maker told Us Weekly. "It's not all the time that I hear from her, but recently, over the past few months, she's been sending, like, check-in texts and asking how I'm doing.
"It's really sweet to hear from her. I'm happy for her. I'm proud," he added. "I know she has a lot of challenges, but I have been happily surprised over the last few months with how she's doing."
As The Ashley told you in August, Kathryn split with boyfriend Hunter Price, a former America's Got Talent contestant, after seven months of dating.
https://www.instagram.com/p/Bszi04Zn1UP/?utm_source=ig_web_copy_link
Earlier that month, Kathryn and baby-daddy Thomas Ravenel brought their lengthy custody battle to a close when both were awarded joint custody of Kensie and Saint, the two children they share. That agreement came after months of back-and-forth jabs at each other via the court and press.
That same month, Kathryn's mother Allison Calhoun Dennis passed away one year after finishing chemotherapy treatments, according to The Blast. Kathryn also crashed her car in August with both of her children in the backseat, though no one was reportedly injured in the accident.
The drama continued for Kathryn as recent as last month when her former friend was arrested for filing a false police report after she accused Kathryn of stalking her. The woman, Lara Dawson, also accused Kathryn of hiding in the closet of her home.
RELATED STORY: Former 'Southern Charm' Star Thomas Ravenel Slams Show Matriarch Patricia Altschul on Social Media, Calling Her "Petty Trash" & More
(Photos: Instagram; Bravo)