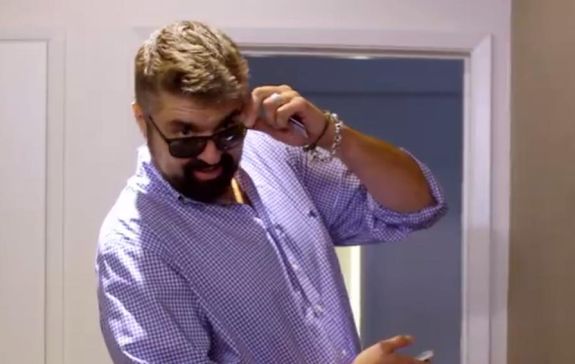 Andrew Glennon is not happy that Amber Portwood was not fired from her job on Teen Mom OG, but that hasn't stopped him from reportedly filming for the MTV show himself!
Radar Online reports that Andrew filmed scenes for the upcoming season of 'Teen Mom OG' this week. (The Ashley has confirmed it with her own sources.)
"Last week, Andrew told MTV he's ready to film," a source told Radar. "He filmed at Amber's house this week."
(By the way, Andrew is currently living in Amber's Indianapolis home, and has been since her July arrest. Amber is not staying there.)
As The Ashley told you a few months back, MTV "ambushed" Andrew on the phone following Amber's July 5 arrest. The Ashley's source stated that Andrew answered the producer's phone call, and was immediately informed that the call was being recorded and could be played on the show. At the time, Andrew refused to film and later called out MTV for allowing Amber to keep her job, following the release of disturbing audio clips in which Amber verbally abused and threatened to kill Andrew.
Now, though, it appears that he's had a change of heart about getting his mug on camera again. As The Ashley told you (and Radar confirmed here), Amber has been filming for months.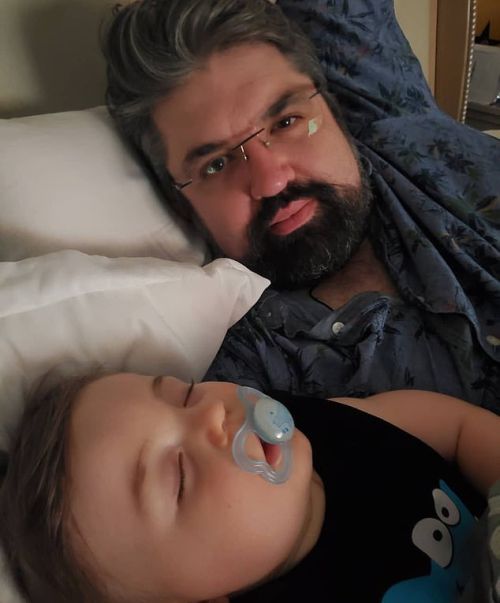 "They're filming the fall-out from the arrest and her journey to get custody of her son," the site's source reports. "Cameras were with her when she accepted her plea deal. They also filmed at her home this week."
Although Andrew may be filming, James— his one-year-old son with Amber— cannot. Both parents agreed during their custody negotiations that James would not be filmed by MTV.
Amber's other baby daddy, Gary Shirley, has also been filming for a while and will appear in the upcoming season.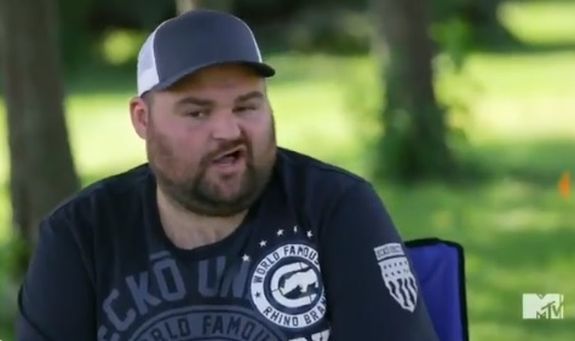 While Andrew and Amber seem to both agree that filming for 'Teen Mom OG' is a good idea, they can't agree on their co-parenting situation. Earlier this week, Amber filed court paperwork asking that Andrew be held in contempt of the court for failing to cooperate in giving Amber her court-required parenting time with James. Amber also stated that Andrew had a hand in getting negative audio clips and videos released to a YouTuber, which is a violation of their custody agreement.
Andrew has yet to confirm the report that he's once again filming for 'Teen Mom OG.' However, on Friday, he did speak to In Touch Weekly to deny he's trying to keep James from Amber.
"To jump straight to being in contempt of court is childish, no one contacted me, her attorney speaks to my attorney, so I'm at a loss as to why this whole 'mutual' agreement has fallen on my shoulders," he told the magazine. "I feel I've been left in the dark."
(The Ashley can confirm the part about the attorneys speaking, as she has seen their correspondence in court paperwork filed this week.)
He added that he has no intention of keeping Amber's son from her.
"I want her to see James," he said. "I saw what keeping Leah did to her, and I swore that would not happen."
RELATED STORY: 'Teen Mom' Amber Portwood Wants Ex Andrew Glennon Held in Contempt of Court for Keeping Their Son From Her & Violating Agreement by Allowing Release of Private Audio Clips
(Photos: MTV; Instagram)