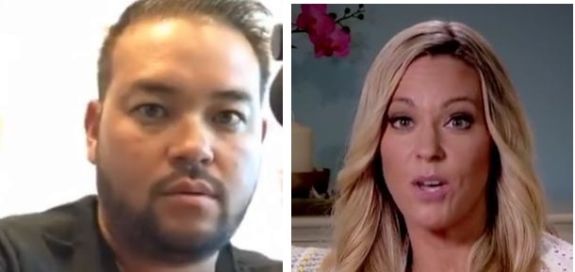 Kate Gosselin's decision to go ahead with her recent Kate Plus 8 special without securing work permits for her underage children is going to cost her quite a bit of the money she profited from the TLC project.
According to Daily Mail, a judge has found Kate in contempt of court after she allowed four of her 15-year-old sextuplets (Joel, Aiden, Alexis and Leah) to film without the proper work permits. Jon Gosselin, the children's father and Kate's ex-husband, reportedly took his grievances to court claiming that Kate and TLC went against a judge's previous order that barred TLC from filming the children for the show without following certain protocols.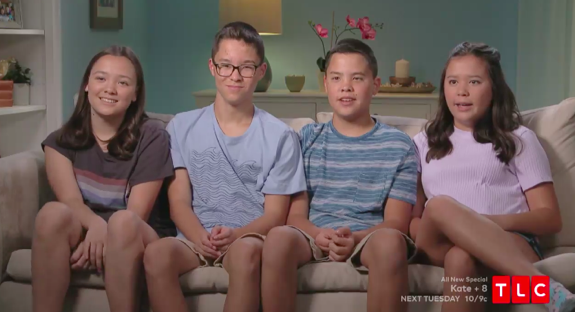 Back in October, TLC ran the special 'Kate Plus 8' episode which focused on Jon and Kate's 19-year-old twins Cara and Mady preparing for college. However, Kate's decision to also include some of the sextuplets (who are still minors at 15 years old) in the episode is what led Jon to take legal action. After the show aired, Jon said he was "absolutely furious" at both Kate and TLC for going against his legal rights as a parent.
The breach set Kate back $1,500, which she was ordered to fork over to Jon for legal costs. Aside from the $1,500 that Kate already handed over to Jon, the filming incident in turn earned her some strict conditions for any filming going forward. She allegedly still owes Jon an additional $25,000 in legal fees from a previous court dispute regarding filming, which she must pay to him by December 31.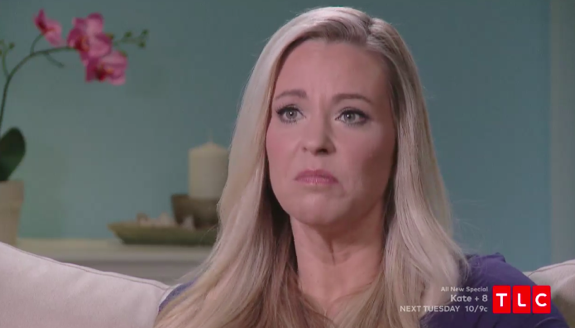 Daily Mail TV reports that, while Kate was allowed to film her kids under the agreement that Jon was provided a filming schedule, it never happened. Furthermore, the Department of Labor denied filming permits back in 2018 and a judge ruled that it was not in the best interest of the underage Gosselin kids to be filmed for the show. The Pennsylvania Department of Labor and Industry confirmed that permits had not been issued for Kate and Jon's kids, though the network went ahead and filmed the family for the show anyway.
Jon has custody of Collin and Hannah—- two of his eight children with Kate. He has continued to speak out on behalf of all of his children, maintaining that his underage kids do not need or want to be on camera, despite their mother's wishes. During an interview with Dr. Oz last month, Jon claimed that Kate only wanted custody of the children initially because she didn't want him to interfere with filming for 'Kate Plus 8.'
Now that Cara and Mady are of legal age, they can decide for themselves if they want to participate in filming. However, the other Gosselin kids cannot.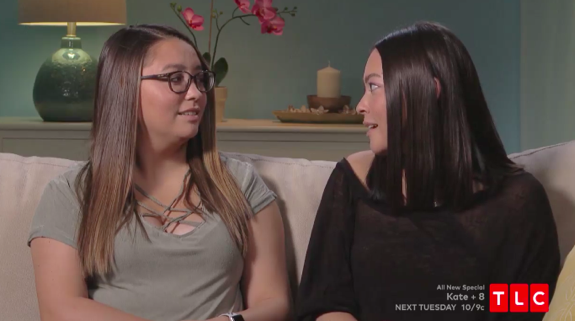 In November, Jon told Us Weekly he fears for his children's safety and knows they don't want to film anymore.
"I do know what [Kate's] capable of, whether it's mental or physical [abuse]," he said. "I have two kids in my house who left a pile of money behind. They left fame and money and came to my house. They left it all behind.
"[The other kids] don't want to film. They said they have to film," he continued. "That's heartbreaking. Why do my kids need to provide for themselves? They're kids."
After the latest trip to the courtroom, it seems that Jon may finally get the protection for his kids that he's been fighting for, telling Daily Mail TV that "this [new court] order now puts [Kate] on notice that she has to do everything by the book."
"She can still film 'Kate Plus 8' or Kate Plus Date, or whatever she wants, but she has to go to court to get a court order to get my written consent [for the kids to film] first … Then she has to give me every single piece of information before they film," he said.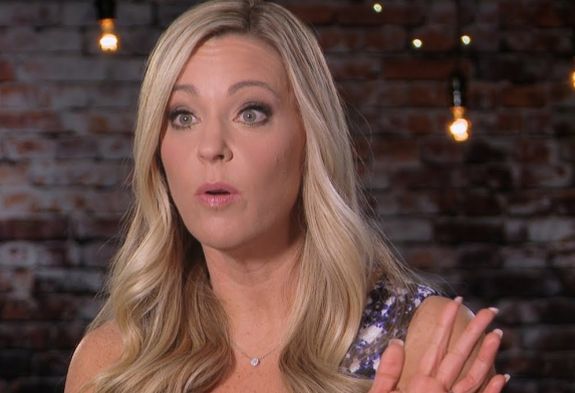 Jon went on to explain that if filming does resume with the children, it means Kate agreed with the order and that it was signed by a judge.
" … if she doesn't comply, if she films the kids without permission again, she will go to jail," he added.
Jon said more than anything, he just wants his kids to enjoy a normal life away from the cameras.
"There is no reason my kids need to be on television anymore, it doesn't benefit them in any way," he said. "It is very confusing for them. … I love all my kids. I want them to grow up to have a normal life."
RELATED STORY: Jon Gosselin Says He Nearly Went Bankrupt Fighting TLC & Ex Kate Gosselin in Their Divorce; Kate Calls His Claims "Delusional Ramblings"
(Photos: TLC, Instagram)