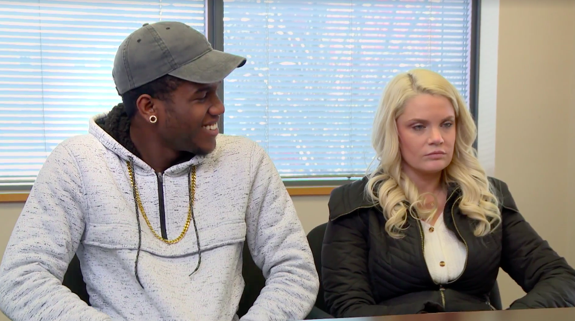 Jay Smith, former 90 Day Fiancé star and current ex-husband of Ashley Martson, is reflecting on his reality TV stint — a gig he seems to regret ever taking.
In a new interview, Jay revealed to In Touch Weekly that it was Ashley's idea to appear on the show and that he believes "life would be different" had he not agreed to have his story documented for TLC.
"I had no part of it," he said. "I feel like the show portrayed my relationship as a very toxic relationship, like I'm the bad person but [no] it wasn't [accurate]."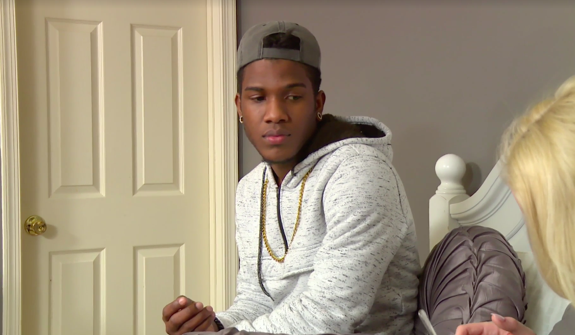 While Jay did admit that his marriage was struggling behind closed doors, he said some of the story lines on the show were manufactured in an effort to boost ratings, including the scandal involving his alleged Tinder account that supposedly led Ashley to file for divorce (the first time).
"The Tinder incident that happened, that was staged because without drama you don't have a show," he said. "The Tinder scandal, it was just an act so it was easy to move [past it] because you know, we just act on the TV and after … that was it."
Jay also talked about his infamous barbershop bathroom hookup that happened on 90 Day Fiancé: Happily Ever After? According to Jay, the owners of the shop appeared on-camera to break the news to Ashley (and provided security footage following the bathroom "event" to backup their story) only because they were paid to do so.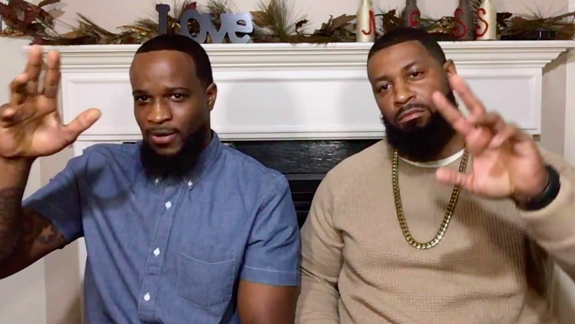 "To my knowledge, they got paid to do that," Jay said. "They got paid $500 each to do that and the reason why that was happening in the bathroom is because there was a lot that Ash and I was going through … and I just couldn't take it anymore so I decided to do my own thing."
This, of course, is what led Ashley to file for divorce from Jay for the second time. Jay said the aftermath of her finding out about the bathroom booty call was actually a "relief" for him.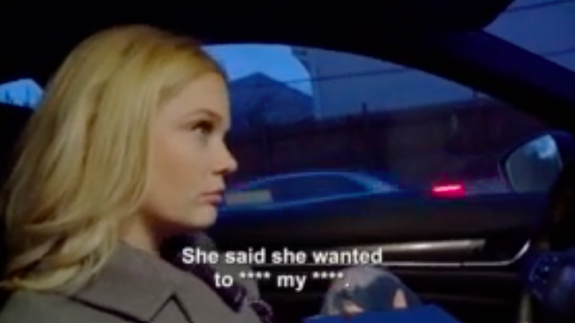 "I didn't want to bring that on my shoulders for the rest of my life," he said. "The next thing is, payback is a b*tch."
During last season's Tell-All, Jay opted not to go into detail about why he cheated, which he says now was in order to protect Ashley's two children.
"Not everything you want to just put out there like, knowing that it can ruin someone's future," he said. "So I made the decision to take the blame myself because I don't got kids. She got kids. I can take the blame. I'm just a young kid I got my life ahead of me. So I keep that stuff to myself."
Jay said he was only speaking out now because he's "off probation" and could finally speak freely. Last summer he was freed from an ICE detention center after nearly a month behind bars. Jay reportedly turned himself in to authorities after learning there was a warrant out for his arrest due to him allegedly violating a Protection of Abuse (PFA) order filed against him by Ashley.
In response to Jay's latest comment, Ashley said she "wishes him the best" and hopes "he moves on with his life to more productive things, instead of finding new ways to justify his past transgressions."
Jay recently made some efforts to be "more productive," making his debut at New York Fashion Week walking for the brand Grungy Gentleman.
RELATED STORY: Shocking "90 Day Fiancé" Split! 'The Other Way' Stars Tiffany Franco & Ronald Smith Announce They're Divorcing
(Photos: TLC; Instagram)