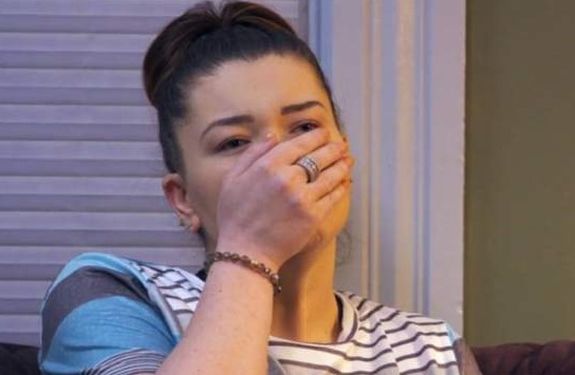 These are trying times (even harder than when Debz OG went through her "pleather" period), and The Ashley knows that we're all looking for a little comic relief these days. To help you pass the endless hours in quarantine, The Ashley has dug deep into her sick, twisted brain to bring you…. Teen Mom "Would You Rather?" Quarantine Edition!
(For those of you who feel The Ashley is making light of a very serious situation, The Ashley assures you that is not the case. People need distractions and relief, and jokes about being holed up inside your house— or SheShed– are not in any way related to joking about the very serious global pandemic we are facing.)
That being said…let's dive in! To play this game, you must choose between two impossibly hard 'Teen Mom'-themed scenarios! (Warning: This quiz, while just for fun, is not for the faint of heart! If you're easily offended, you may want to skip this quiz and go clutch your pearls somewhere else!)
On to the quarantine creepiness…
Did you enjoy this 'Teen Mom'-themed "Would You Rather?" quiz? Click here and here for more quizzes like this!
(Photos: MTV)