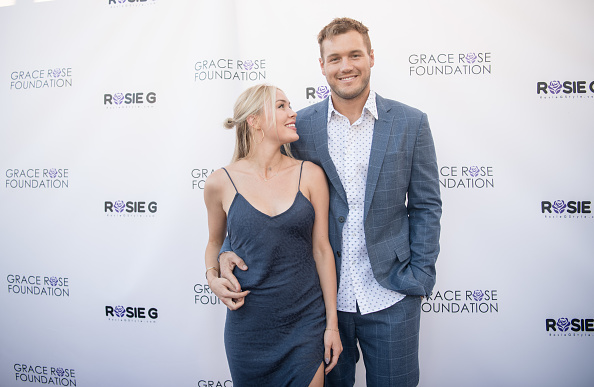 Things have taken a very dark and unexpected turn in regard to the breakup of Bachelor couple Colton Underwood and Cassie Randolph.
Page Six reported on Friday that Cassie has filed for a restraining order against Colton, whom she split with back in May after dating for about two years.
According to the site, Cassie listed the case type as "domestic violence without minor children."
In the court documents obtained by TMZ, Cassie claimed that Colton has been sending her bizarre text messages and harassing her. She also states that the former 'Bachelor' planted a tracking device on her car in order to keep track of where she goes. She reportedly stated that Colton admitted to planting the tracking device, which was allegedly taped to her car's back bumper.
In addition to those complaints, Cassie stated that Colton has been coming to her Los Angeles apartment and her parents' Orange County home unannounced.
"She claims he takes obsessive walks to her apartment complex and loitered in the alley outside her bedroom window at her parent's Huntington Beach house at 2 a.m.,"TMZ reports.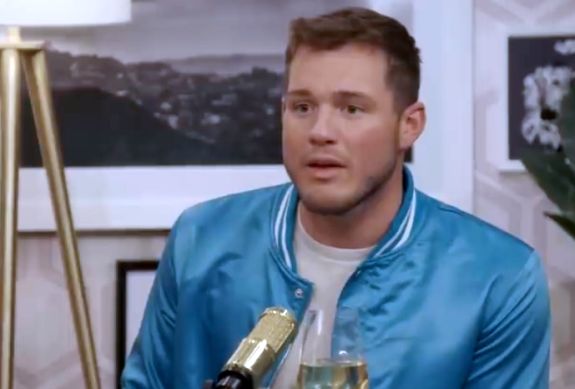 Finally, Cassie stated that Colton has been accusing her via text message of hanging out with her old boyfriend. Even stranger, she says he "sent anonymous text messages to her and to himself pretending to also be a victim of the anonymous stalker. Cassie claims Colton later admitted to sending the messages."
The couple is due to meet in court on October 6 to discuss the filing.
The couple's breakup has been somewhat strange since they announced their split in May. After issuing the typical "Celebrity Couple" breakup statement about remaining friends, things got ugly in July when Cassie chose to do an on-air interview during an episode of 'The Bachelor: Greatest Seasons Ever." She ended up discussing her breakup with Colton, even though it was evident that she didn't want to talk about it on TV.
After the interview, Colton called Cassie out on Instagram for discussing the breakup publicly when they had agreed not to. Cassie then coldly responded.
"I would like to place on public record & ask you politely to refrain from discussing our relationship, as we agreed," Cassie wrote to Colton. "I would also like to ask that you don't cloud our great, 1.5 year relationship with a messy breakup. We both know that we had a great relationship and there are not many details to discuss."
Then, things appeared to get better between the exes. During an August interview with the Reality Steve podcast, Colton defended Cassie, stating that the show editors "took advantage" of her during her interview.
"Cass stayed extremely professional and extremely quiet about our breakup," Colton explained.
"What bugged me was the fact that that show took advantage of her," he continued. "I get very defensive over people I love and I know Cass is a big girl and she can fight her own battles, but I just know her heart and she doesn't want to rock the boat and she loves people, even if they abuse her or even if they take advantage of her, which they did."
View this post on Instagram
The couple ended up unfollowing each other on social media that same month.
UPDATE! A source close to Colton tells Us Weekly that the former 'Bachelor' was "blindsided" by Cassie's filing, due to the fact that he has reportedly not spoken to Cassie in a month.
"He's been in Colorado and this was all a surprise," the magazine's source stated. "He was completely blindsided.
"Colton was absolutely in love with Cassie. It was clear she did not feel the same way about him, which of course, upset him. It was really hard for him," the source said, adding that Cassie dumped Colton after he recovered from COVID-19.
"She literally broke up with him as soon as he was healthy enough to move out."
Colton has yet to make any public, on-the-record statements regarding the restraining order filing, though.
RELATED STORY: Former 'Bachelor' Colton Underwood Reveals Why He's "Not in a Good Place" With the ABC Franchise
(Photos: Morgan Lieberman/Getty Images; ABC; Instagram)