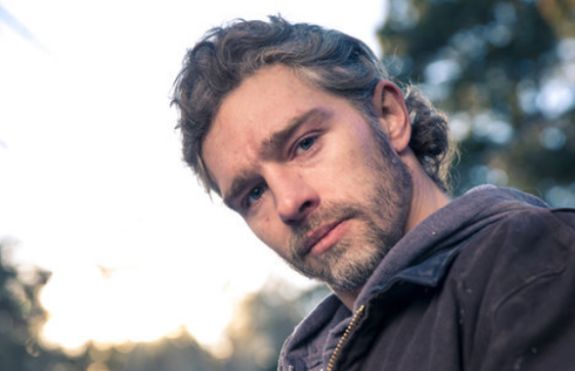 Matt Brown of Discovery Channel's Alaskan Bush People has been accused of violently raping two women back in July 2018 while heavily intoxicated, before ultimately checking into rehab.
The Sun reports that Matt's first accuser, Jessica Jurges – a 35-year-old, one-time personal assistant to the Brown family – alleges Matt ripped off her swimsuit, grabbed her arms and raped her in a swimming pool as she tried to fight him off.
Jessica provided graphic details of the "terrifying" two-and-a-half hour assault, revealing she feared she would drown and screamed at Matt to get off of her multiple times. Jessica revealed she was ultimately saved by the person who would go on to become the second alleged victim of Matt's – his then-manager, Shelly Dawn Early, 54 – who pulled Matt off of Jessica by his hair, allowing the former assistant to escape.
Alaskan Bush People's Matt Brown accused of raping two women just days apart https://t.co/io3fTkRQVv

— The US Sun (@TheSunUS) September 16, 2020
Three days later, Shelly alleged Matt raped her in the same location in Canoga Park, Los Angeles. Both women reported the crimes to the LAPD's Topanga Division, who launched an investigation and passed the case onto the Los Angeles County District Attorney's office. The DA's Office, however, declined to prosecute.
Matt has been absent from his family's show since 2018 – around the time of the alleged rapes and when he was admitted to rehab (for the second time) for addiction problems.
Jessica told The Sun prior to her attack on July 8, 2018, Matt had started drinking vodka while she was drinking Hennessy and Matt eventually began persuading her to get in the pool.
"I'm terrified of water," she said. "I can barely swim. So I do everything I can do to stay out of water. But Matt eventually persuaded me to get in and he was like a shark. He ripped my bathing suit off. Wouldn't let go of me. I said no probably a million times.
"I was disgusted," she continued. "I said everything nasty I could to him to get him off me and it wasn't happening. He was a monster. I've been in situations, but that was the worst. I was like, 'Is this what celebrities do? Is this really how they behave?'"
Jessica said the terrifying ordeal "seemed to go on for two-and-a-half hours" until Shelly recused her, though she revealed it took multiple attempts.
"She kept coming out. She kept coming outside and he kept telling her, 'Go back inside, we're fine,'" Jessica explained. "And I was like, 'Oh no.'"
Jessica continued her account of the horrific experience, which she said at one point, involved Matt flipping her around in the corner of the pool.
" … and all I could do was keep my legs closed and try everything I could to keep him off," she said. "I'm watching the water rushing over the side of the pool. I'm in the corner. I just had to live through it. And he kept saying, 'Take your glasses off.' I was just thinking, 'I'm dying. I don't want you to see my eyes.' I believe that's a predator thing."
After Shelly stepped in to save her, Jessica said the two women got out of the pool and reprimanded Matt, to which he "apologized and cried." Three days later, Shelly said Matt raped her at the same house after he had once again been drinking heavily.
"He knew that I had a hip replacement and he knew that my legs aren't as strong as the rest of my body," Shelly said of the alleged attack. "And that's how it happened. I couldn't ward him off because my hips were weak. He was out-of-his-mind drunk. After it happened, he told me that I raped him – that's how drunk he was."
Shelly said Matt's level of intoxication even caused him to mistake her Lyft for a police car, resulting in Matt telling the driver that Shelly had raped him. "He was just so wasted," she said.
Shelly reportedly met Matt while she was homeless in Loomis, Washington and struggling with depression. She was eventually hired to manage Matt and to help him with his addiction issues as she has experience in that field.
Jessica, on the other hand, met Matt in 2017 while working for the production company behind 'Alaskan Bush People,' eventually working directly for the Brown family as an assistant. While working for the family, Jessica said she became very close to them and considered Matt a good friend – something she claimed made it difficult to process the alleged assault.
Following both incidents, Jessica and Shelly returned to the house to drop off Matt's ID, cards and phone, which had been left with them following the alleged assault. The women filmed the visit for safety reasons, though Matt had already left the premises.
Jessica went on to reveal text conversations between herself and Matt's brothers, Bear and Gabe, in which she detailed what had occurred.
"I tried to warn you! If I knew he was that bad though! I'd have killed him! No one disrespects a lady! That is unacceptable and he will pay," Bear said in one of the alleged texts. "Also no part of any of what happened was your fault! Don't blame yourself!"
In another conversation, Gabe apologized to Jessica for Matt's behavior, noting that "all the excuses in the world can't make up for his behavior."
" … He's a jackass I'm so sorry he came into your life I wish you never met us," Gabe allegedly wrote in another text. "We've done nothing but hurt you and I'm so sorry you don't deserve that you're an amazing person full of life and joy.
" … He's my big brother we've always been close but his behavior is not acceptable," he continued.
Both women claim they are extremely disappointed with the police investigation, as well as the DA's decision not to prosecute. Jessica went on to claim Matt's absence from 'Alaskan Bush People' shows that he has something to hide. She also expressed her ill feelings towards a recent social media post of Matt's, in which he stated his "life is wonderful" after seeking treatment over the past two years.
"He's getting a peace that Shelly and I are never going to have," she said. "It will never go away for us."
A spokesperson for the Discovery Channel said in statement that the network was approached about the allegations several years ago and finds them disturbing and very serious.
"We agreed the local authorities should be contacted immediately," the statement continued. "Due to the nature of the accusations we felt that all cooperation would be most appropriately handled by law enforcement."
RELATED STORY: Season 12 Premiere of 'Alaskan Bush People' Shows Bear Brown Disappearing Days Before His Wedding to Raiven Adams
(Photos: Discovery Channel; Twitter; Instagram)