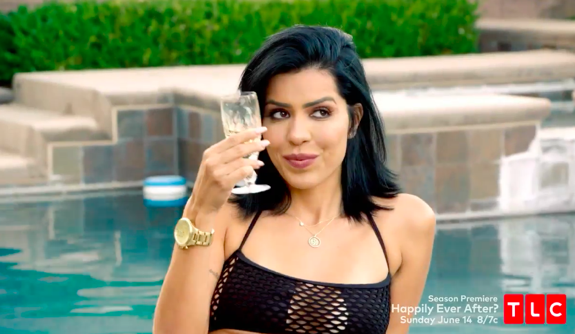 TLC may be done with Larissa Dos Santos Lima, however, the same can't be said for the former 90 Day Fiancé star herself.
After confirming in September that she had been released from her contract with TLC and the show's production company, Sharp Entertainment, due to her association with the adult webcam site, CamSoda, Larissa went on to call TLC "old fashioned" for its decision to give her the boot and accuse the network of not wanting her to make "more money than they could offer."
This week, Larissa revealed she was "thinking a lot" about whether or not to spill the tea on her former employer, whom she claims forced the show's stars to fight with each other at the reunions.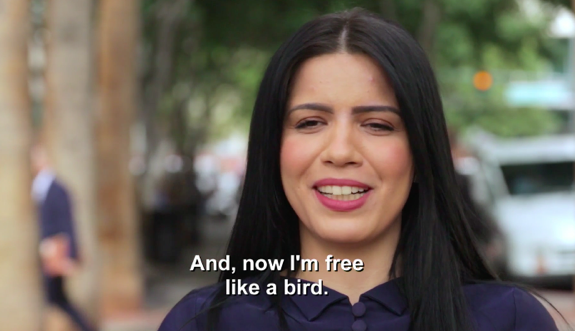 Just last week Larissa confirmed her main focus will be releasing content for OnlyFans. Despite this, Larissa also plans to set aside some time to "release [her] truth about reality TV."
"90 Day Fiance" blogger John Yates shared a social media post Larissa wrote this week on Instagram Stories. She claimed the show's producers tried to turn the reunions into some sort of fight club.
From Larissa. #90DayFiance #90DayFianceHappilyEverAfter pic.twitter.com/m5XTcLqqY1

— John Yates (@JohnYates327) November 5, 2020
"I'm thinking a lot if I should release my truth about reality television or not," Larissa wrote on social media. "This is a industry that is far away of family company. The worst part for [me] was the reunion when the producers force you to fight against other cast members or you will not get a new season.
"Imagine you with depression, anxiety been in the position to attack others cast members until someone bleed, it was heartbreaking."
While Larissa has not divulged how much of her "truth" she plans to release, she is set to discuss her reality TV experience on an upcoming interview with The Ask Heather Marianna Blog. In a quote from the interview posted on the blog's Instagram page, Larissa seemed to caution others who may be considering a career in reality TV, calling the experience "kind of scary."
" … I would want people to know what you see on the TV is not always 100 percent correct, it's real but things are always edit to give you a show worth entertaining to."
RELATED STORY: "90 Day Fiancé: The Other Way" Star Deavan Clegg Reveals Daughter Drascilla Has Been Diagnosed with Bell's Palsy
(Photos: TLC; Twitter; Instagram)